Everything We Know About Jill Duggar's COVID Diagnosis Amid Pregnancy News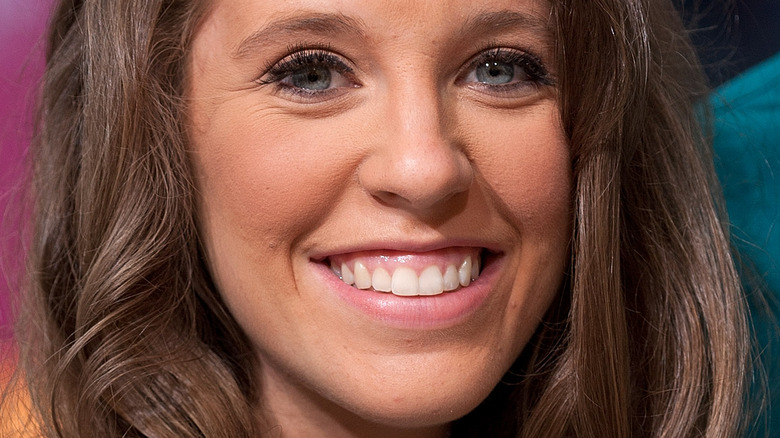 D Dipasupil/Getty Images
The Duggar family just can't seem to escape Coronavirus. Unsurprisingly, being such a huge family, the "Counting On" stars have been hit more than once with COVID-19, with several of the famous family members coming down with the virus since it first began taking hold in the U.S. back in March 2020.
Jim Bob Duggar's niece, Amy King, told fans via Instagram that she and her husband, Dillion King, had contracted the virus over Christmas 2021, admitting that the holiday at her house had been "cancelled... until further notice" as they went into quarantine.
Jinger Duggar also came down with the virus and revealed via Instagram Stories at the start of the pandemic and revealed in March that she was still struggling to be able to smell anything around two years later. "I can only smell a tiny bit of something every once in a while and usually it stinks," she said, per Daily Mail.
But they aren't the only ones. Joy-Anna Duggar also contracted COVID-19, telling fans via Instagram in January 2021 while answering questions from her followers. "Yes, Austin and I both tested positive for COVID last year," she said, per Entertainment Tonight Canada, revealing her diagnosis came while she was pregnant. "We both had body aches, slight fever, and lost our taste and smell. Thankfully we recovered quickly!"
But now there's another family member who's come down with COVID while with child, as pregnant Jill Duggar and Derick Dillard have opened up about their own diagnosis.
Jill Duggar and Derick Dillard test positive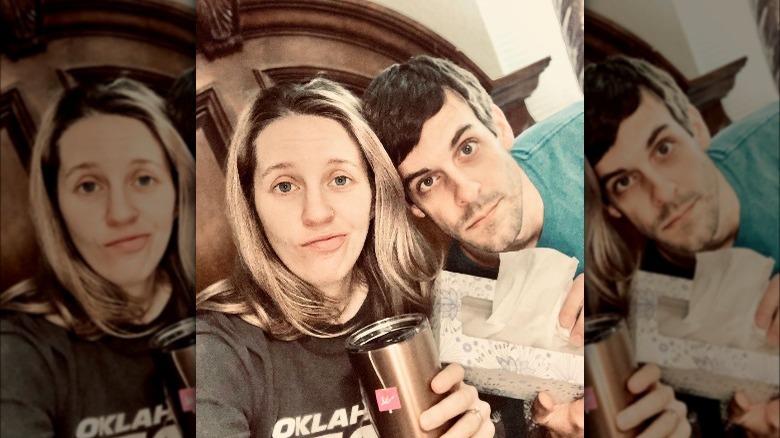 Jill Duggar and Derick Dillard confirmed they'd both tested positive for Coronavirus in a March 10 Instagram upload. Jill, who announced via their Dillard Family blog on February 27 that she's pregnant with the couple's third child, shared a selfie that appeared to show the two resting up in bed with a drink and a box of tissues as she admitted she wanted "all the hot liquids and cough drops please!!"
Fortunately, despite their first experience of the virus, the two still managed to be well enough to celebrate Derick's 33rd birthday on March 9, with Jill explaining their family helped to make the celebration possible. "Prayers appreciated for quick recoveries and for baby to stay healthy too!" she wrote in the caption, referring to her pregnancy, before asking fans for their "helpful tips" on how to feel better.
She also included snaps of their tests and one of Derick smiling with a cake for his big day, suggesting she, thankfully, still feels fairly well.
Though this is the reality stars' first time contracting COVID-19, it's not their first brush with it. Back in June 2020, Jill shared on Instagram that she suspected she could have contracted the virus and had to be tested twice — with both coming back negative. Taking to Instagram Stories, via The Sun, she admitted it felt like her feet were "burning" and she was struggling with a fever and body aches.