Why Selena Gomez Was Warned About Justin Bieber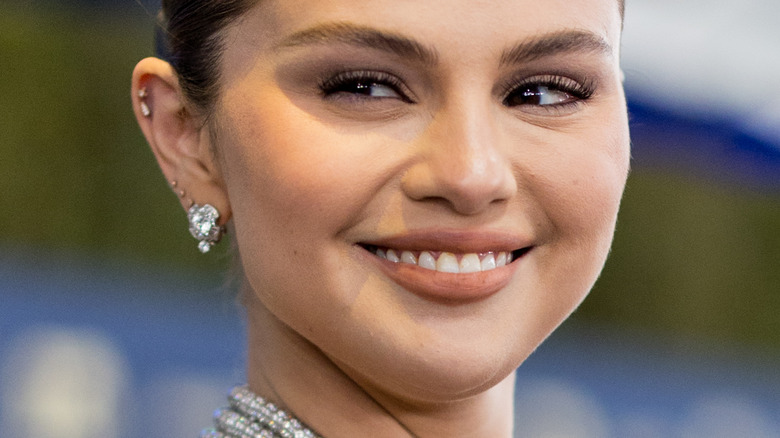 Emma Mcintyre/Getty Images
Selena Gomez and Justin Bieber had one of the most infamously tumultuous relationships in recent pop culture history. The pair first went public with their romance in 2011, per People, and went on to break up and make up over the course of the next seven years. After an official split in 2014, both parties remained noncommittal about whether they were really over. "I'm never going to stop loving [Selena]. I'm never going to stop checking in on her," Bieber told Access Hollywood in 2015. Likewise, Gomez didn't appear to be over her ex either. When asked by Elle in 2015 about whether she'd ever get back together with the "Peaches" singer, she responded, "I don't know ... I'll forever support him and love him in a way that ... We grew up together."
Indeed, the then-couple wasn't quite through yet. In 2017, Bieber and the rest of the world learned that Gomez had undergone a kidney transplant due to her lupus, per Instagram. Per the U.K. Mirror, it was enough for Bieber to reach out and reconnect with his former flame, who was still seeing singer-songwriter The Weeknd at the time. While we now know that the reconciliation didn't stick, and Bieber is happily married to Hailey Bieber (née Baldwin), fans were divided over whether Jelena should have gotten back together. Gomez was even reportedly warned about her ex by sources close to home.
Taylor Swift wasn't happy to hear Selena Gomez was back with Justin Bieber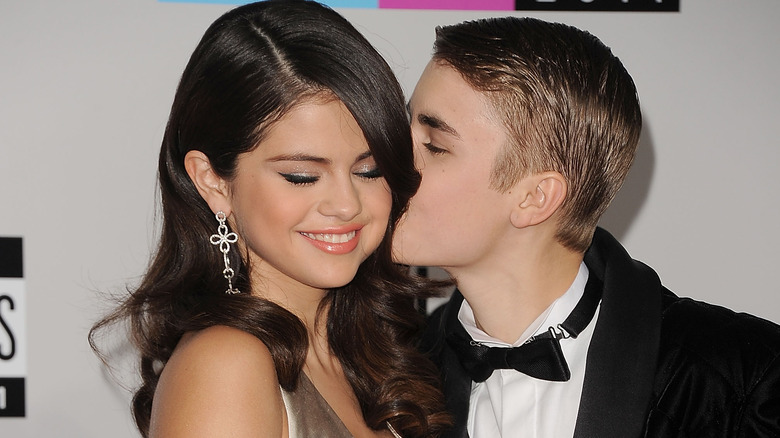 Jason Merritt/term/Getty Images
When Justin Bieber and Selena Gomez reconnected in 2017, it was initially as friends — but given their history, things soon turned romantic. "They have both grown up tremendously and think that this is their time to get back to where they were before," a source close to the pair told Us Weekly at the time. However, news of the reunion was not met with the support that Jelena may have hoped for. In particular, the insider noted that those close to the "Lose You To Love Me" singer weren't thrilled to hear that she was back with Bieber. Taylor Swift felt "[Gomez] could do much better," as another insider close to Swift disclosed, and another said that Francia Raisa, who donated her kidney to Gomez, was "not a fan of Bieber after all that Selena and he went through."
Perhaps their caution was warranted. Though neither Bieber nor Gomez explicitly spoke of infidelity in their earlier relationship, Bieber did allude to a potential lack of faithfulness in a 2015 interview with i-D. "You're on the road. And there are beautiful women on the road. And you're just getting yourself into trouble," he said, after explaining that "people judging [our] relationship through the media" had "messed my head up." Per Elle, Swift seemed to confirm these rumors in 2019 when she 'liked' a Tumblr post that called out Bieber (among other things) for cheating on Gomez.
Selena Gomez's mom didn't approve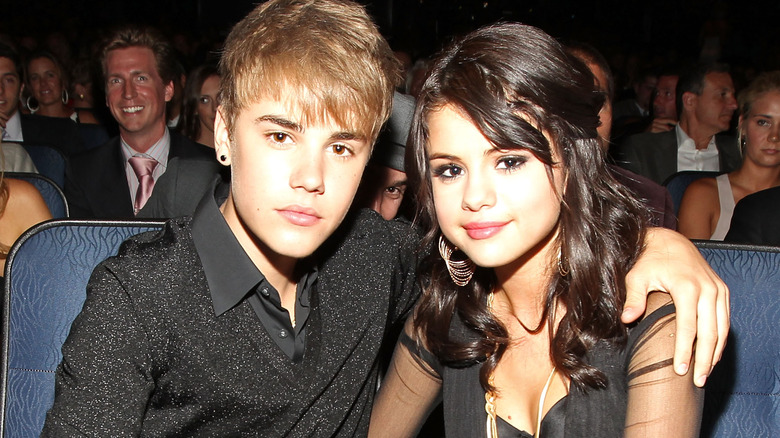 Christopher Polk/Getty Images
Selena Gomez's friends weren't the only ones warning her to stay away from Justin Bieber. In December 2017, People reported tension brewing between Gomez and her mom, Mandy Teefey, allegedly over her reunion with Bieber. After the pair unfollowed each other on Instagram, a source told the outlet that "it's more complicated than just fighting over a guy." However, Bieber did seem to be at the root of the mother-daughter differences. The stress of her daughter's relationship prompted Teefey to purportedly seek hospital treatment; a second source told People that she was unhappy about Bieber. "It's definitely causing some family conflicts," the insider added. "It's been hard on Selena ... [she] wishes her family would trust her."
Teefey set the record straight in an interview with the celebrity blog Gossip Cop, stating that she was "not happy" with Gomez's choice to date Bieber again. That said, "Selena can live her life however she wants as long as she is happy, safe, and healthy," Teefey added. "I do not control her the way it has been portrayed [in the media]." For his part, Bieber was determined to prove he could be a good boyfriend to Gomez, per Teen Vogue. And though People reported (via Teen Vogue) that "Justin's family always loved Selena, but Selena's family is still not happy about her seeing Justin," the "Sorry" singer allegedly did his best to change the dynamic. Alas, it was not meant to be.