Kailyn Lowry And Briana DeJesus' Feud Gets Messier And Messier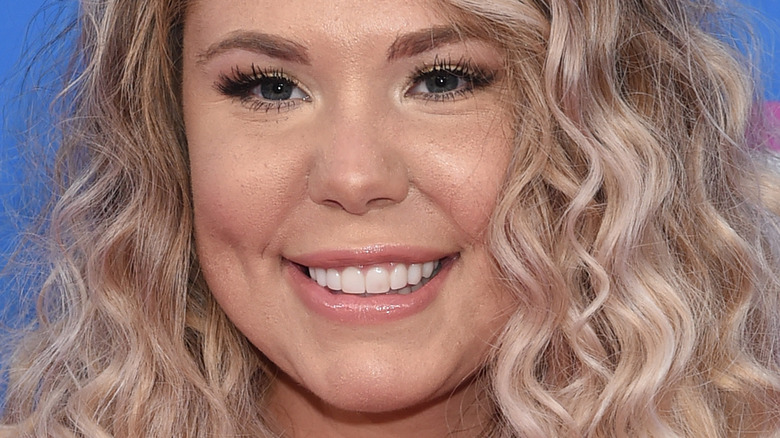 Jamie Mccarthy/Getty Images
The Kailyn Lowry and Briana DeJesus saga continues. The drama between the "Teen Mom 2" co-stars unfolded in 2017 after Kailyn's ex-husband, Javi Marroquin, and Briana were seen partying together in New York City and openly flirting on social media, per InTouch Weekly. "I don't really know much about it, but I wish them the best," she told the outlet. Things really started to heat up when Briana confided in her other co-star, Leah Messer, about her and Javi going on vacation together with their respective kids and that coincidentally they were all going to stay in the same hotel room, per Hollywood Life. During an episode of the MTV hit series, Kailyn confronted Briana about the status of her relationship with Javi. "I honestly don't care but he needs to be real about it and you need to be real about it and that's it," Kailyn said (via E!). However, Briana insisted they were just friends.
The couple eventually came out and announced they were together, got engaged, and called in quits all within a year, per The U.S. Sun. "I came to the conclusion that I thought I wanted to be in a relationship but in reality, the thought of it sounded nice but I am just not ready for it," she wrote in response to a fan's question on her Instagram Story (via The U.S. Sun). Even though Javi and Briana aren't an item anymore, she and Kailyn's feud is still ongoing. 
Briana DeJesus gifted Kailyn Lowry a treadmill for Christmas
It's been three months since Briana DeJesus randomly gifted Kailyn Lowry with a treadmill for Christmas and the podcaster is showing significant signs of weight loss. Kailyn shared a video on her Instagram Story sporting a long-sleeved gray shirt to rate her top, writing, "I hate wearing color but I took the leap" (via Page Six).
The mother-of-four has openly discussed her diagnosis with polycystic ovary syndrome (PCOS) and how it affects her weight gain. "I'm still in that overwhelmed state of mind. I can't get a grip on changing my diet, because I don't have an everyday routine," she said on her "Coffee Convos" podcast (via The U.S. Sun). "I am struggling. I'd be lying if I said I got the diagnosis and I started right away exactly what I needed to do, because I do know what I need to do."
Although Kailyn thanked her co-star for the gift on Instagram (via Reddit), many people felt the mother-of-two was trying attempting to body shame her. Briana quickly slammed those claims. "Get in a better mindset and focus on something else (instead of me) so I decided to gift a treadmill," she wrote on her Instagram Story (via Reddit). "I know u are fantastic at RUNNING YOUR MOUTH SO I THOUGHT UR FEET WOULD RUN JUST AS FAST!"