The Real Reason Kylie Jenner Removed Her Lip Fillers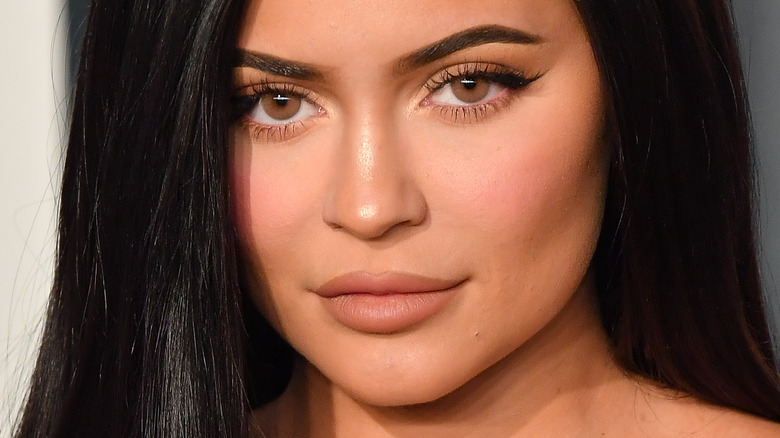 Allen Berezovsky/Getty Images
There's no denying Kylie Jenner is one of the most influential pop culture figures of today. The makeup guru, who became the first female celebrity on Instagram to reach 300 million followers, became famous while starring in her family's hugely-popular reality show "Keeping Up with the Kardashians." Since then, she has morphed into a successful entrepreneur who many look up to.
After making TIME's "Most Influential Teens" list for the second year in a row in 2015, Kylie told the outlet she wanted to "inspire" her fans to be "exactly who they want to be." She then credited her older sister, Kim Kardashian, as someone who personally inspired her to have a "great work ethic." Kylie explained: "Kim is so inspirational and she has the biggest drive. She's so dedicated, she's so smart, she's such a businesswoman, and she's always doing something and thinking of new ideas." 
With the majority of her life documented in her family television show, there are probably many moments Kylie wishes we never saw. During her "73 Questions With" episode for Vogue in 2021, she revealed she regretted a scene in which she was filmed playing around with a stripper pole in 2007 at the age of nine. However, that wasn't the only passing phase Kylie has experienced in the public eye. One thing that has remained a trademark of Kylie's is her famous pout. But over the years, fans noted how her signature look went through a few phases of its own. 
Kylie Jenner initally denied having lip fillers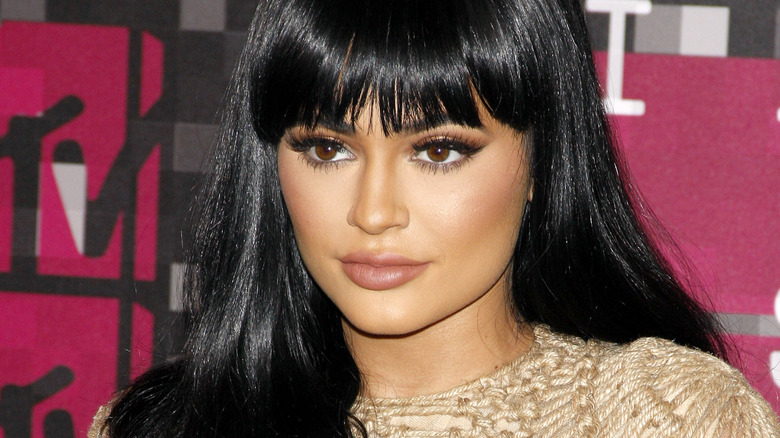 Tinseltown/Shutterstock
After years of appearing on the small screen, fans noticed that Kylie Jenner's lips looked suddenly different. Some suggested she had gotten lip fillers, which she didn't originally admit to. After much speculation, Kylie couldn't ignore it any longer. In 2014, the reality star took to Twitter to ask a simple question: "how long are we gonna talk about this lip thing lmao." During an interview with E! (via Glamour) that November, Kylie insisted the secret to her look was overlining them and had nothing to do with surgery. Despite her initial protests, she eventually came clean about it all on an episode of "Keeping Up with the Kardashians" in 2015. "I have temporary lip fillers," she explained at the time, adding, "It's just an insecurity of mine and it's what I wanted to do."
Following her admission, Kylie released her own makeup brand, Kylie Cosmetics. When being interviewed by Andy Cohen for the "Keeping Up With the Kardashians" reunion special in 2021 (via Insider), she disclosed the reason for launching her own company had to do with her insecurities over her natural lips. "I had really small lips, and I didn't ever think about it until I had one of my first kisses and a guy said to me, 'Oh my God, you're such a good kisser, but you have such small lips,' or something like that," Kylie recounted, adding that the experience made her feel "unkissable."
Kylie Jenner removed her lip fillers after giving birth
In July 2018, Kylie Jenner took to Instagram to share a snapshot of herself alongside her best friend, Stassie Karanikolaou (pictured above). In the photo, the reality star appeared to have no makeup on her face, sporting a more natural look. As Seventeen noted at the time, a commenter remarked that she looked like "the old Kylie," to which the makeup guru responded that she "got rid of all my [lip] filler."
Though Kylie never said as to why she chose to have her lip filler removed, a source close to the entrepreneur told ET that motherhood had played a big part in her reasoning. "During Kylie's pregnancy, she wasn't getting her usual fillers or putting on much makeup," the insider said. "Kylie really fell in love with the natural look, and wanted more of that, so she decided to stop putting filler in her lips." After giving birth to her oldest child, Stormi, in January 2015, Kylie decided it was important for her to emphasize how a more natural look could, indeed, be beautiful — an example she also wanted to set for her daughter. "Kylie realized she was a mother first, and that is a big reason she has been sporting the more natural look," the source added.