Duff Goldman Speaks Out About His Major Gaffe On The Masked Singer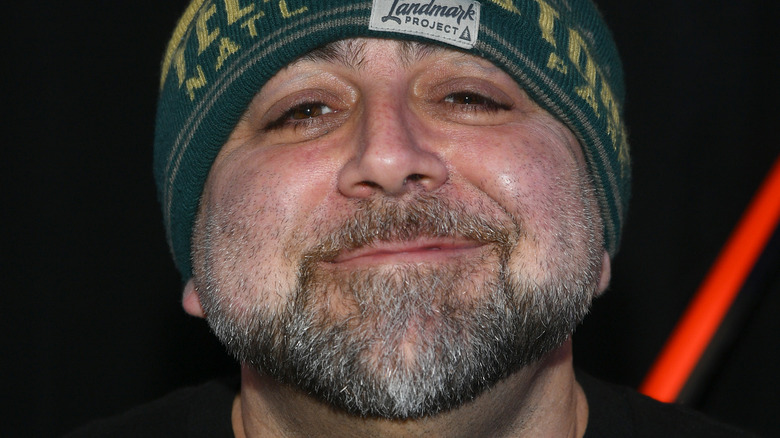 Dave Kotinsky/Getty Images
Duff Goldman is a man of many talents. You may know him as one of the world's best cake decorators, as he rose to fame on the Food Network with shows like "Ace of Cakes" and "Cake Masters." Goldman's appeal comes from his "if you can dream it, you can make it" philosophy, which he has built his cake business around. There's no cake that Goldman can't create, but before he got started in the food and television industry, he was actually in a rock band. Per Delish, Goldman was in an emo band called "Two Day Romance," where he played bass. Unfortunately, his gig didn't last long because he left the band for what turned out to be a failed audition for another band in Seattle, and eventually decided to open up Charm City Cakes instead.
Despite the disappointment, Goldman realized his rockstar dreams when he appeared on the current season of "The Masked Singer." Goldman competed on the show as a McTerrier, singing Loverboy's "Working for the Weekend," per Entertainment Weekly, but had an unfortunate accident on stage, where he made a huge gaffe that almost exposed his identity. Now, Goldman has opened up about the incident and his experience on the show.
Duff Goldman literally lost his head on "The Masked Singer"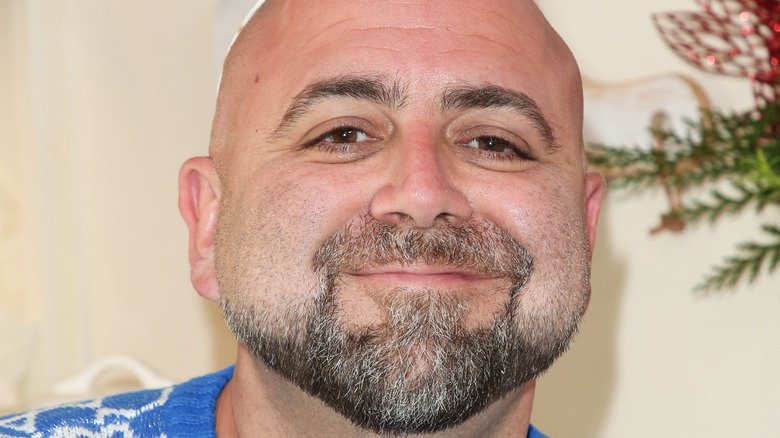 Paul Archuleta/Getty Images
During the Season 7 premiere of Fox's "The Masked Singer," Duff Goldman committed a mistake that would have past contestants freaking out — he lost his McTerrier head after nearly falling off the stage during his performance, according to Variety. Goldman was quick on his paws though and retrieved his head and put it back on, while judges — Ken Jeong, Robin Thicke, Nicole Scherzinger, and Jenny McCarthy — turned their backs on him to avoid seeing his real identity. In the end, Goldman was eliminated because he performed the worst out of the other contestants. Still, the "Ace of Cakes" star was "worried" about becoming the first contestant to out themselves on the show because of the mishap.
"I was just really worried that I let everybody down. I didn't want to ruin the show," Goldman said in an exclusive interview with People. "It's this big huge Fox production and I was like, "Man, I don't want to be the one that just completely ruins this episode," and like, "Oh great, now we can't use him because his head fell off. That was my biggest worry."
Goldman went on to say that he couldn't "see anything" through his costume, which made the performance even more difficult. "That was like a five-foot drop. I did not want to fall off that stage," he added. Although Goldman was eliminated, he should definitely be applauded for his efforts on the show.