Kim Kardashian's Alleged Treatment Of Former Employees Has Come Back To Haunt Her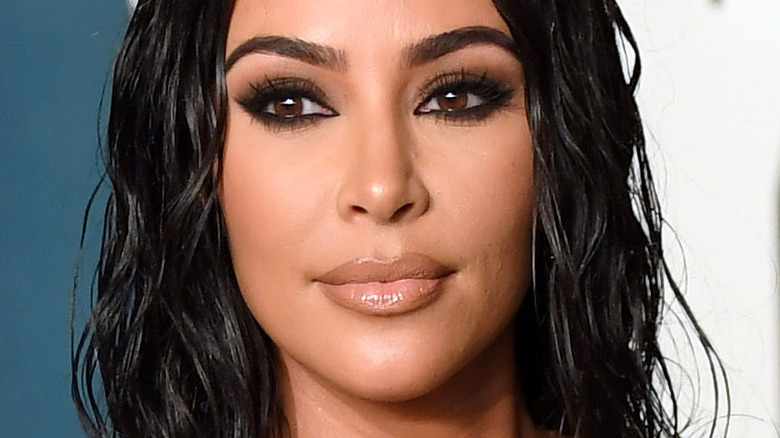 Karwai Tang/Getty Images
Kim Kardashian has found herself in hot water after comments she made about women's work ethic went viral — and not in a good way. The SKIMS founder, along with sisters Kourtney, Khloe, and momager Kris Jenner, are in the thick of a promotional tour for their upcoming Hulu series "The Kardashians," which is set to premiere on April 14. While speaking with Variety about their triumphant return to reality programming, Kim was asked to give advice to fellow female entrepreneurs and her response has caused major backlash.
"I have the best advice for women in business: Get your f*****g ass up and work," Kim said. "It seems like nobody wants to work these days," she added elsewhere. The statement has garnered a wave of criticism online, with one of the loudest digs coming from actor Jameela Jamil. "I think if you grew up in Beverly Hills with super successful parents in what was simply a smaller mansion ... nobody needs to hear your thoughts on success/work ethic. This same 24 hours in the day s**t is a nightmare. 99.9% of the world grew up with a VERY different 24 hours," Jamil tweeted.
In addition to criticism from Jamil, Kim's former intern has spoken out about her time with the reality star, claiming she worked for the reported billionaire and was not paid.
Kim gets called out by former intern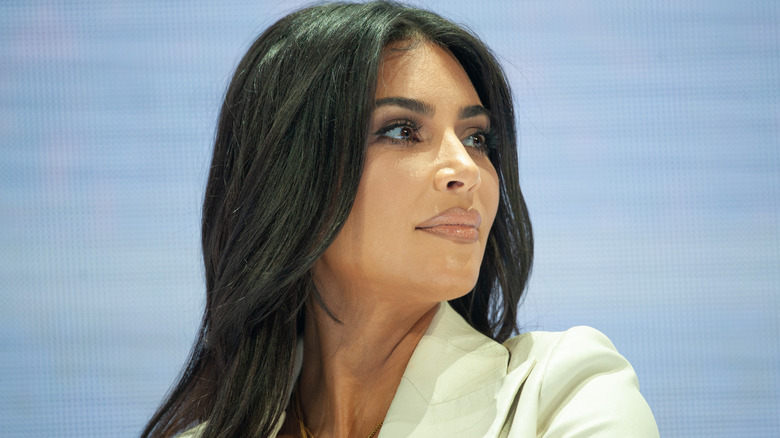 Asatur Yesayants/Shutterstock
The response to Kim Kardashian's comments about work ethic has been swift. In addition to Jameela Jamil, who slammed Kim on Twitter, journalist Soledad O'Brien also shaded the reality star, tweeting, "Also: be born rich. Really helps."
Kim, who built the SKIMS brand, which includes shapewear and beauty products, has also received flack from a former intern, Celene Zavala. Zavala took to Twitter on Wednesday and suggested that Kim did not appreciate her work. "I work my little college a** off for free for Kimberly," Zavala tweeted (via the Daily Mail). "So I better get some addendum in here saying 'except for Celene, she was amazing.'" But Zavala isn't the only former Kim staffer that has spoken out against her. 
Jessica DeFino, a writer and critic, tweeted about her time working for the reality star suggesting she could barely afford basic necessities while working for Kim. "I was an editor on the Kardashian apps in 2015 in LA, worked days nights & weekends, could only afford groceries from the 99 Cents Only Store," DeFino tweeted, adding she "called out 'sick' more than once bc I couldn't put gas in my car to get to the office, & was reprimanded for freelancing on the side." Kim, who was legally declared single in early March, per TMZ, has yet to respond to the backlash.