Jussie Smollett's Sentencing Outburst Elicits Strong Words From Legal Analysts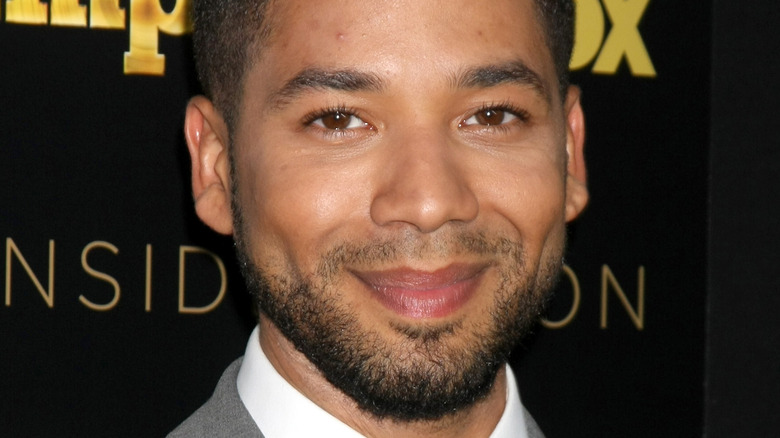 Kathy Hutchins/Shutterstock
Former "Empire" star Jussie Smollett has been sentenced to 30 months of probation, which includes 150 days of spending time in county jail, for faking a hate crime against himself, CNN reported on March 10. He was also ordered to pay restitution of $120,106 to the city of Chicago and a $25,000 fine for the hoax attack.
"The hypocrisy is just astounding," Cook County Judge James Linn said, per the outlet. "There's a side of you that has this arrogance, and selfishness and narcissism that's just disgraceful." He added, "You're not the victim of a racist hate crime, you're not the victim of a homophobic hate crime, you're just a charlatan pretending to be the victim of a hate crime and that's shameful especially."
Following the announcement of his sentence, Smollett maintained his innocence, as he had in the past. "Your honor, I respect you and I respect the jury, but I did not do this," the actor said as he stood up out of his seat. Then, raising his voice, he shouted, "And I am not suicidal. And if anything happens to me when I go in there, I did not do it to myself. And you must all know that."  
Smollett's courtroom outburst was definitely unexpected and caused waves on social media. It also caught the attention of legal analysts, who had a lot to say about the situation.
Smollett's outburst blows legal analysts away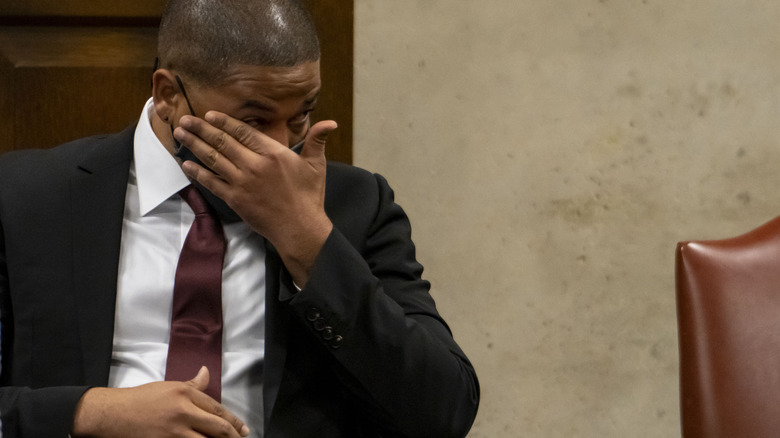 Brian Cassella-Pool/Getty Images
Los Angeles criminal defense attorney Joshua Ritter, a partner with Werksman Jackson & Quinn LLP and a former Los Angeles County prosecutor, shared in quotes obtained by Nicki Swift that Judge James Linn's sentencing was somewhat surprising. "The modern trend in criminal justice is that if a person doesn't have a significant criminal record, you often find the judge waiving jail time." However, he called the sentence "even-handed," noting that "during probation, Smollett will be allowed to travel and check in telephonically." As for Smollett's courtroom behavior? "It seemed like a dramatic finale to a movie scene where the main character stands up and professes his innocence one last time," Ritter quipped. "The judge was correct that Mr. Smollett is so caught up in his ego and narcissism that he seems untethered to reality."
Meanwhile, Los Angeles criminal appeals attorney Matthew Barhoma said that Smollett had dug himself a deeper grave throughout this entire ordeal. "Jussie Smollett from day one has been his own worst enemy," he noted. "Smollett eviscerated any shred of dignity he had before this sentencing hearing and did even more damage to his reputation and his career." Regarding the sentence, Barhoma stated, "It's a slap on the wrist but it's a serious slap on the wrist, showing Smollett there are consequences to what he did. Smollett is lucky the judge did not find grounds for consecutive sentencing."
Of course, the case has stirred up many strong opinions from fans, legal analysts, and celebrities alike — and there's a good chance that will continue to be the case.