The Real Reason Jaden Smith Wanted To Drop His Last Name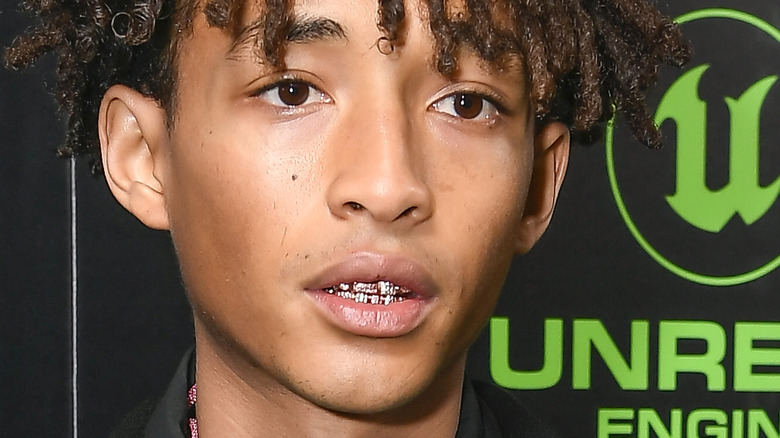 Steve Jennings/Getty Images
Amongst the expansive young Hollywood elite, Jaden Smith stands as one of its most influential creatives. Before stepping into the limelight, the industry multihyphenate was known as one of Will Smith and Jada Pinkett Smith's adorable children. However, it didn't take long for Smith to get bitten by the acting bug — resulting in his feature debut in the 2006 film "The Pursuit of Happyness," alongside his famous father. His critically acclaimed performance helped usher in a successful acting career, which featured standout roles in the 2010 remake of "The Karate Kid" and the 2016 historical hip-hop Netflix series "The Get Down," per IMDb.
Alongside his steady acting career, Smith began to carve out his own path in the music industry. Like his father, who was once known for his own rapping career after rising to fame with the success of the iconic TV show "The Fresh Prince of Bel-Air," the "Cabin Fever" artist made his mark in the hip-hop genre. Since dropping his first verse on Justin Bieber's "Never Say Never," Smith positioned himself as one of music's hottest talents. But instead of sticking with the Smith mantle for his music identity, the "Syre" rapper went in a different direction.
Jaden Smith evolved into simply Jaden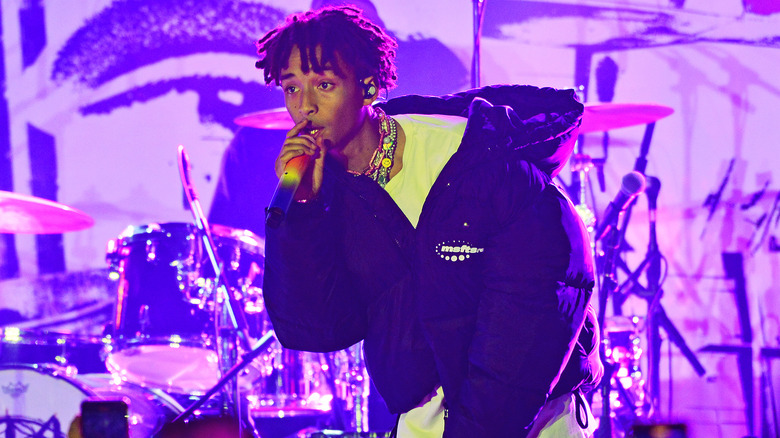 Jim Dyson/Getty Images
At the start of his music career, the "After Earth" star went by Jaden Smith and released a plethora of projects under his first and last name, per Genius. But in 2020, the young star decided to remove his surname entirely in order to usher in a new identity separate from his acting persona. In an interview with Apple Music's Zane Lowe, Smith revealed that his sister, who goes by the stage name Willow, rather than Willow Smith, inspired his rebrand. 
"I realized that Willow changed her name to Willow at some point in time. And that she was no longer Willow Smith," he said. "Yeah, it took me a while. It took me a while. Because if you look up Willow Smith, it'll still come up." He went on to describe his sister as "so strong" for taking the step to change her name. "You feel like you don't have to say your last name. You're just Willow." 
But aside from his sister's influence, he described the change as a means of separating his acting and music identities. "I create different characters for myself ... and it's like Jaden, that's music and Jaden Smith, that's ... acting in movies," he said. "I just wanted to just make that little distinction there, just a little bit."
Jaden is ready to create his own legacy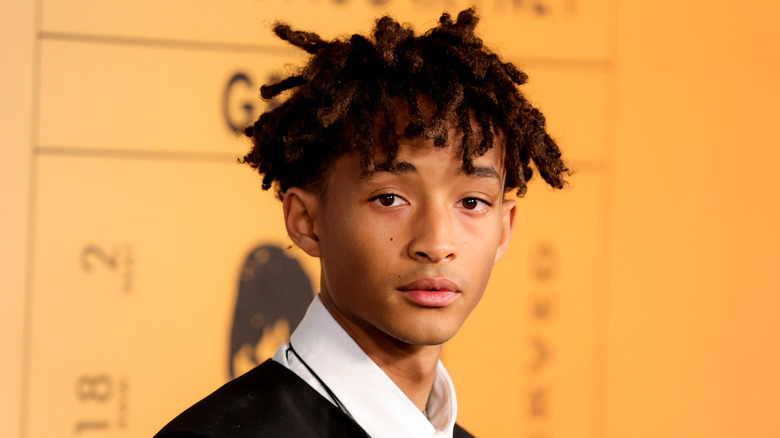 Rich Fury/Getty Images
Since changing his name, the newly-minted, mononymously-known Jaden has continued to flourish within the music world. In 2020, during the height of the pandemic, he released his third album, titled "CTV3: Cool Tape Vol. 3.," per Genius. In the aforementioned Apple Music interview with Zane Lowe, he described the project as a prequel to his previous albums "Syre" and "ERYS." According to the music artist, the record represented an artistic evolution from a particular period in his life. "So it's kind of taking place when I'm like 15, going all the way up till 17," he explained. "How did Syre get trapped in the sunset? How did all that happen?"
In 2022, he dropped the extended cut for the record, re-titled "CTV3: Day Tripper's Edition," which featured new tracks with artists Joey Bada$$ and Babe Rainbow. It proved to be a major win for the performer after he landed a spot as an opener for Justin Bieber's "Justice" tour. The young talent's acting career as Jaden Smith has also seen an uptick in growth. In 2020, he made his feature-length comeback, alongside Cara Delevingne, in the teen romantic dramedy "Life in a Year," per IMDb, and also lent his voice talents to the rebooted "Proud Family" Disney series in the role of Myron.