Grimes' Confession About How Elon Musk Really Lives Has Everyone Saying The Same Thing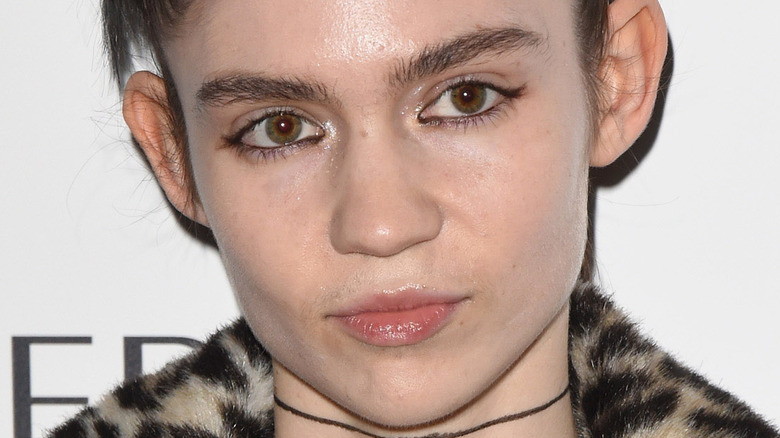 Stuart C. Wilson/Getty Images
Grimes is supporting Elon Musk's claim that he's living a simple life. In May 2020, the Tesla CEO, whose net worth is a whopping $224 billion according to Forbes, announced that he will sell everything owns, including his residence. "I am selling almost all physical possessions. Will own no house," he announced on Twitter in 2020. Surprisingly, he came through with his promise and sold his properties — including Gene Wilder's former home, which he recently sold to the late actor's family member, per Wall Street Journal.
In 2021, Musk announced in yet another tweet that he's living comfortably in a modest home that he rents from his company, SpaceX. "My primary home is literally a ~$50k house in Boca Chica / Starbase that I rent from SpaceX," Musk tweeted in response to a fan who pointed out that he doesn't live like a billionaire. "It's kinda awesome though. Only house I own is the events house in the Bay Area. If I sold it, the house would see less use, unless bought by a big family, which might happen some day."
Grimes, Musk's on-again, off-again girlfriend, has just doubled down on the billionaire's claim and confirmed that his lifestyle is nowhere near lavish.
Grimes said Elon Musk doesn't live like a billionaire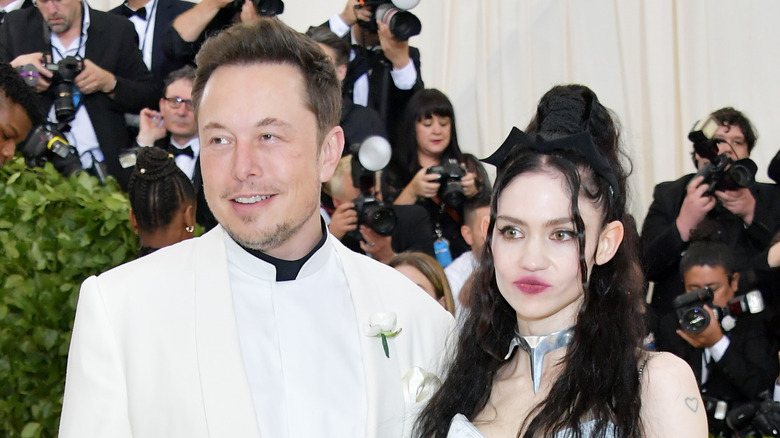 Neilson Barnard/Getty Images
In her latest interview with Vanity Fair, Grimes revealed that Elon Musk's lifestyle is nowhere close to a typical billionaire's. According to Grimes, who just welcomed a second child with Musk, the tech mogul lives like he doesn't have a virtually bottomless pool of resources. "Bro does not live like a billionaire," she dished to the mag. "Bro lives at times below the poverty line." Grimes further revealed some of her partner's frugal ways, describing them eating peanut butter for days at a time. "Bro wouldn't even get a new mattress," she said of the time they lived in Los Angeles and Musk refused to replace the bed that had a hole in it.
Fans, as expected, were stunned by this revelation, with many saying how incredibly absurd Musk's choices are. "It's easy roleplaying as a poor when you have the comfort of knowing you can stop the game anytime you want and get back to being gigarich," one Twitter user noted. Another Twitter user noted the hypocrisy in Grimes' claims about Musk's chosen lifestyle, tweeting in part, "like we can't simply Google his private jets or 48 Million Dollar home." Another person tweeted, "There's a level of anxiety and unsurety that comes with poverty, that Musk will never feel no matter how hard he slums it." Clearly, fans aren't afraid to remind the Tesla CEO that economic hardship is not and never will be a choice.