Chris Brown's Latest Sexual Assault Allegations Take Another Disturbing Turn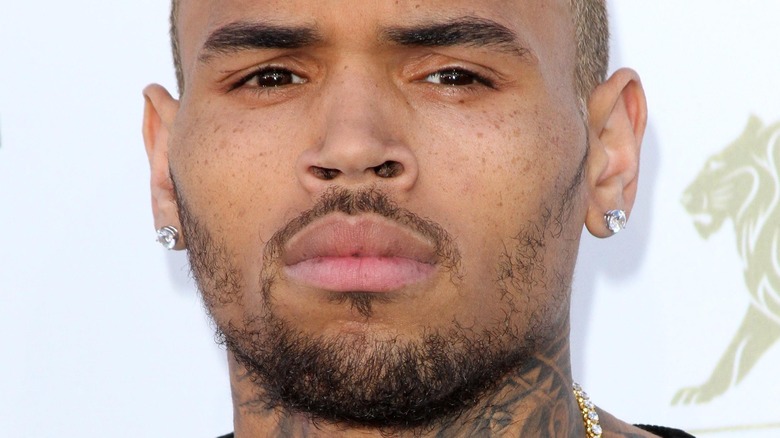 s_bukley/Shutterstock
The following article includes discussion of sexual assault.
Since starting his "pristine" music career as a teen, singer and songwriter Chris Brown has scored him massive amounts fame, according to Billboard. His impressive dance skills and voice have landed him as an A-list celebrity since the release of his first single "Run It!" in 2005. Wiz Khalifa even called Brown the "King of R&B" while talking with Power 106 in 2018. But the "Loyal" singer hasn't been able to escape his skewed personal history.
After pleading guilty to felony assault for brutally attacking Rihanna in 2009, Brown's reputation for having troubled personal life began. In his 2016 documentary "Welcome to My Life" released in 2016, Brown explains the incident made him go "from being kind of like America's sweetheart to being Public Enemy No. 1." Since then, the public has put his name in some heated discussions about where his career stands, although die-hard fans have continued to stay by his side. Even Rihanna did after the R&B singer abused her, telling Oprah Winfrey in 2012, "Everybody's gonna say he's a monster without looking at the source." 
Now that Brown is facing new allegations, though, will his supporters continue to rally behind him?
Chris Brown shares messages from alleged rape accuser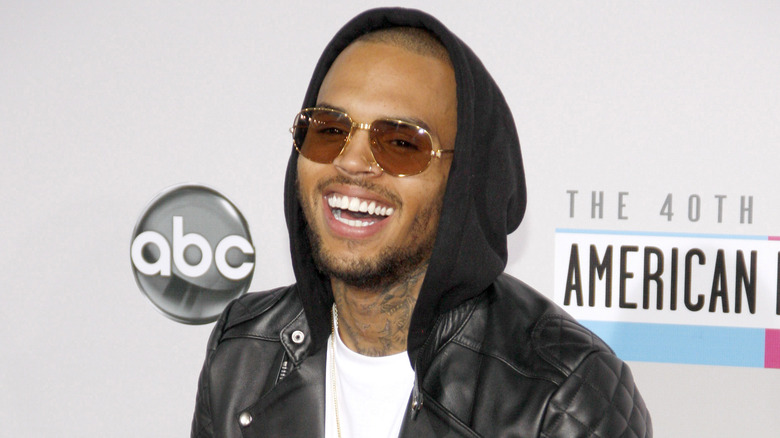 Tinseltown/Shutterstock
Chris Brown says he's no longer going to let people drag him "through the mud" for his dark history of violence, according to TMZ. On March 8, the hip-hop icon posted alleged messages from the woman who accused him of raping her at a party in December 2020 and subsequently filed a $20 million lawsuit against him. Brown attempted to clear up his name by sharing a series of texts and voice messages on his Instagram allegedly sent between himself and his accuser, whose identity is not known. A representative on Brown's legal team said, "The texts speak for themselves ..."
In one story, the singer showed messages reportedly sent in August 2021, eight months after Brown's alleged accuser claimed he sexually assaulted her. The accuser allegedly wrote, "U told me to stay and then gonna try to play me?" In an additional attempt to prove to fans that he's not guilty, the "Look at Me Now" singer shared an alleged voicemail message from his accuser. In the recording, a woman's voice says, "I just want to see you again." It would be proof the woman voluntarily continued to see Brown even after her assaulted her.
The lawyer of Brown's accuser, Ariel Mitchell, confirmed to TMZ that the messages were from her client, and that her client never told her about said messages. Mitchell then said she was dropping her client.
If you or anyone you know has been a victim of sexual assault, help is available. Visit the Rape, Abuse & Incest National Network website or contact RAINN's National Helpline at 1-800-656-HOPE (4673).