Katy Perry Says We've Been Singing One Of Her Biggest Hits Wrong The Entire Time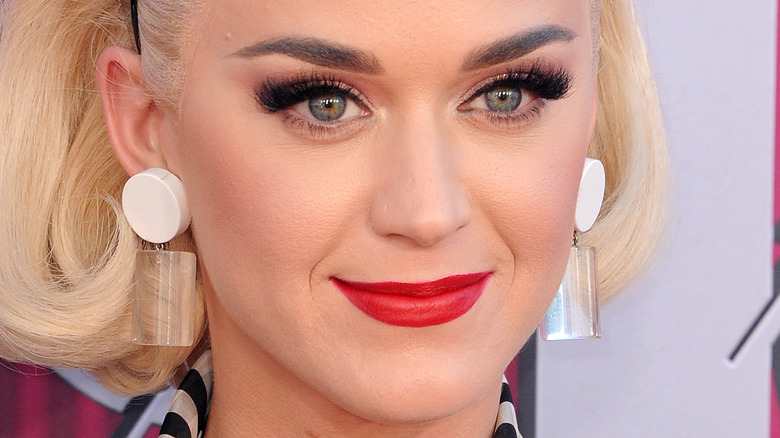 Tinseltown/Shutterstock
In 2010, pop sensation Katy Perry had a breakout year when her album, "Teenage Dream," was released and took the world by storm. Per Billboard, one of the album's lead singles, "California Gurls," topped the Billboard Hot 100 chart for six weeks, and another hit from the album, "Teenage Dream," also shot to number one on the chart. Perry would further prove herself to be a dominant force in the music industry when the third track from the album, "Firework," also went to number one — making her the first woman in 11 years to bring three album songs to Billboard number one hits. 
In a 2010 video posted on her YouTube channel, Perry said the inspiration for writing "Firework" came from a quote she read in a Jack Kerouac book called "On the Road." "[The book paragraph] went something like this ... 'I want to be around the people that are fizzing and bubbling, and never say a commonplace thing and they're like fireworks, they are bursting in the sky,'" she said. Perry took these words and turned them into a successful, catchy anthem, but she recently revealed that many people have been singing the song wrong since it debuted in 2010.
Perry will leave fans in 'awe, awe, awe' after this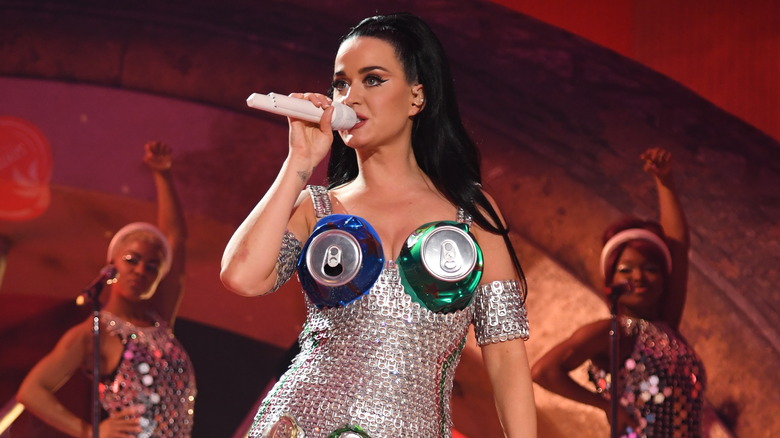 Kevin Mazur/Getty Images
Katy Perry's 2010 hit, "Firework," is a memorable tune that quickly got stuck in listeners' heads when "Teenage Dream" first dropped. Although many fans remember the song and belt out its words to this day, some people may not be getting all of those "Firework" lyrics just right. When Perry, who is now serving as an "American Idol" judge for the show's 20th season alongside Lionel Richie and Luke Bryan, per The Hollywood Reporter, heard Bryan sing a bit of the track in a recent episode of the show, she let him know what the accurate lyrics are.
Perry documented this moment from the show in an Instagram post. The video she posted shows Bryan singing the "Firework" hook using the words "up, up, up," and "ah, ah, ah." Perry told Bryan these were not the correct lyrics, prompting him to ask, "Well, what is it then? 'Cause I've been dying to know all these years." Perry said in response, "It's awe, awe, awe, A-W-E ... everybody. Get it right!" At least now everyone knows what the correct words are, so from now on we can say it right when we jam out to "Firework" and sing along!