Mila Kunis Gets Emotional About Her Connection To Ukraine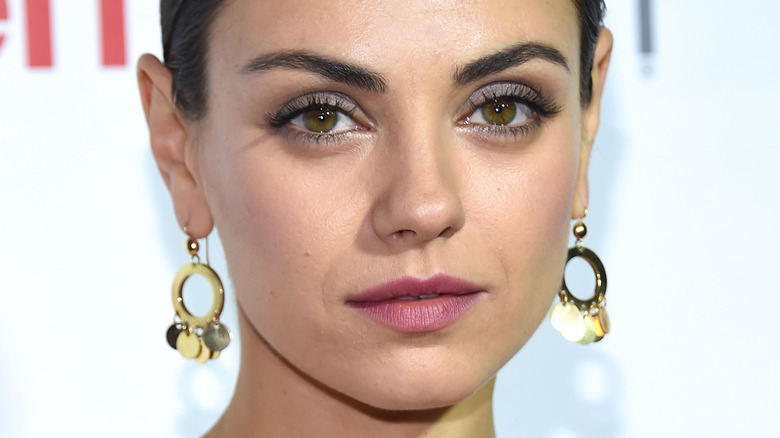 DFree/Shutterstock
On February 24, President Putin launched an attack on Russia's neighboring country Ukraine by citing what he claimed to be a "constant threat" from Ukraine (via the Independent). Since then, celebrities with and without connections to the European country have shown their support. Several even voiced their support during the Independent Spirit Awards on March 6, such as co-hosts Nick Offerman and Megan Mullally — who quite literally raised their middle fingers up to President Putin.
Then there's many stars who are going the extra mile and raising millions of dollars to aid Ukraine. There's Gigi Hadid, who made an incredible gesture by pledging her Fashion Week earnings for the cause. "May we all see each other as brothers and sisters, beyond politics, beyond race, beyond religion. At the end of the day, innocent lives pay for war — not leaders," she wrote in an Instagram post. Bethenny Frankel's BStrong foundation has raised a whopping $25 million in donations. Also, Blake Lively and Ryan Reynolds who have matched $1 million worth of donations to the UN Refugee Agency.
Additionally, Mila Kunis and Ashton Kutcher have shown massive support. Recently, the "Black Swan" star opened up about how much the Ukrainian conflict hits home.
Mila Kunis says 'everything's changed'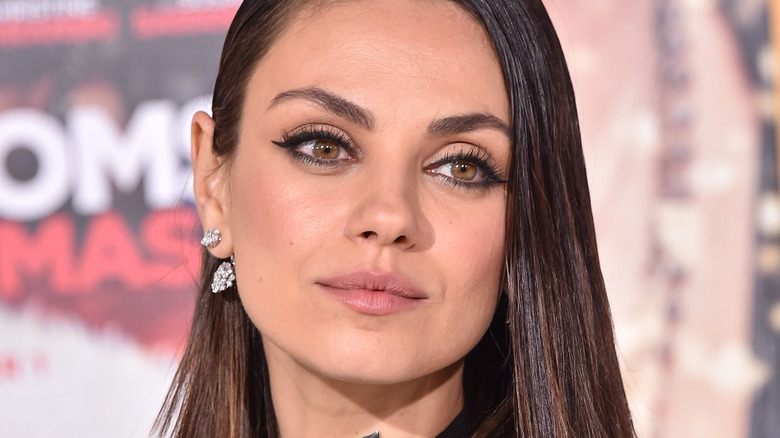 DFree/Shutterstock
At one point in time, Mila Kunis would tell people she's from Russia because people typically didn't know where Ukraine was, but now she has a new since of pride for her home country. Speaking to Maria Shriver for her "Conversations Above the Noise" series, Kunis remarked, "It's been irrelevant to me that I come from Ukraine. It never mattered." However, since the Russian invasion happened, she said "everything's changed." "It is a sense of pride, and it's not taking away from loving where I live now and everything that [the U.S.] has given me," she said elsewhere.
In the conversation, Kunis expressed that's she's always felt like an American, despite having emigrated from the Ukraine at around 8 years old. "This happens and I can't express or explain what came over me but all of a sudden ... I was like, 'Oh my God, I feel like a part of my heart just got ripped out'" (via Yahoo!).
As of this writing, Kunis and Ashton Kutcher have helped to raised over $20 million to support Ukraine, $3 million of which they donated themselves. "The events that have unfolded in Ukraine are devastating. There is no place in this world for this kind of unjust attack on humanity," Kunis, alongside Kutcher, said in a YouTube video. Their GoFundMe page has a goal of reaching $30 million in donations, and it looks like they are well on their way in accomplishing the feat.