Gigi Hadid Makes An Incredible Gesture Amid The Situation In Ukraine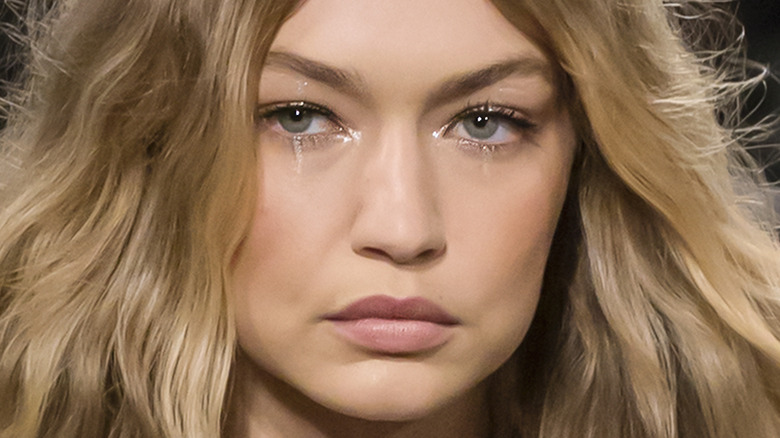 Ovidiu Hrubaru/Shutterstock
It's always a good look when celebrities use their star power to help others. Gigi Hadid is one A-lister who loves to give back, and she often uses her platform as a model to do so. According to Look To the Stars, Hadid is a part of several different charity organizations, including the Elton John AIDS Foundation. In 2020, the model partnered with UNICEF, where she visited different schools, health centers, and villages. "This was my first time on the African continent, and Senegal was such an incredible place to start," she told Vogue. "I realized that my greatest responsibility in this is just to share what I've learned, increase the exposure, and make people remember that these issues are out there even if they aren't in the news cycle," she added. Hadid also added that social media is important to her so she can raise awareness.
One of the biggest world events in 2022 has been the conflict between Russia and Ukraine. Many celebrities have been raising awareness for the cause while some people, like Bethenny Frankel, are going the extra mile to do good. In just a week's time, the former "Real Housewives of New York City" star raised over $16 million in aid to Ukraine, and it's safe to say that she will raise more as people continue donating. Mila Kunis and Ashton Kutcher also pledged to donate $3 million to Ukraine.
Now, Hadid is joining in on the cause in her own special way.
Gigi Hadid is donating her earnings to Ukraine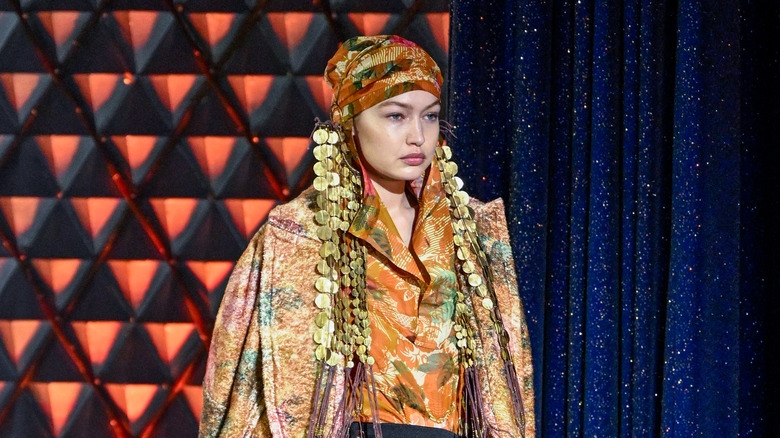 Peter White/Getty Images
Gigi Hadid is putting her money where her mouth is and doing good once again. The model is the latest celebrity to give back to Ukraine, a country in dire need at this time. Hadid shared a series of images from her walks on the runway during Fashion Month and explained how she would be reaching out. 
"​​Having a set Fashion Month schedule has meant that my colleagues and I often present new fashion collections during heartbreaking and traumatic times in history," Hadid wrote on the post, adding that she wants to walk for a purpose. "Following in the footsteps of my friend @micarganaraz, I am pledging to donate my earnings from the Fall 2022 shows to aid those suffering from the war in Ukraine, as well as continuing to support those experiencing the same in Palestine." The model shared that the situation was "beyond politics, beyond race, beyond religion," stating that innocent lives are being lost. She ended the post by asking for peace. Many fans applauded Hadid for her generosity in the comments section.
According to Celebrity Net Worth, Hadid has amassed a fortune during her model career and she's worth $29 million. It's not entirely clear how much she will make during Fashion Month but judging from her massive net worth, it's safe to say that she'll be giving a good chunk to charity. Way to go, girl!