Britney Spears Frightened After Man Rushes Onto Concert Stage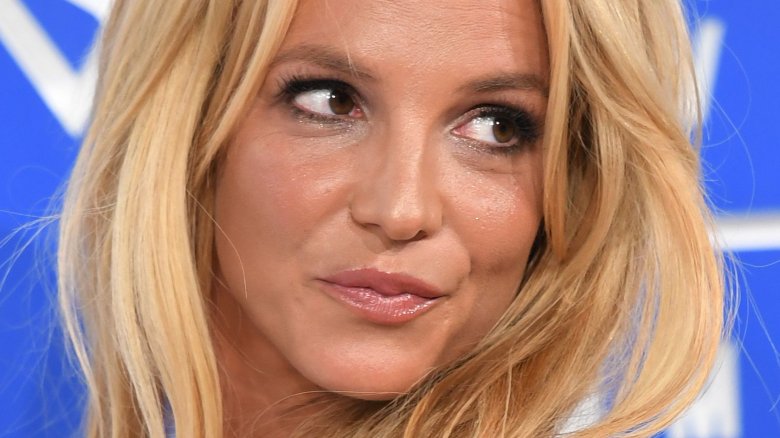 Getty Images
Leave Britney alone!
TMZ reports that a man ran onto Britney Spears' Planet Hollywood Resort & Casino concert stage in Las Vegas on Wednesday, Aug. 9, 2017, as she was performing "(You Drive Me) Crazy." Spears' security detail was quick to respond—as were her backup dancers—reportedly lunging at the man and holding him against the stage floor.
At first, as shown in video footage of the incident, Spears appeared oblivious to the scene happening behind her, asking the crowd, "Are you guys having fun?" But her security team soon approached her, presumably informing her of the situation.
Spears, 35, looked frightened by the news she received, causing her knees to visibly buckle.
According to E! News, Spears asked the guards, "Is something OK?" and "What's going on?" She later reportedly exclaimed, "He's got a gun?"
The "Criminal" singer then muted her microphone and was quickly brought backstage as fans shouted their adoration for her.
The man who'd run onto the stage was later kicked out of the venue, after allegedly kicking one of Spears' security guards as he performed a cartwheel.
No word yet from Spears or Planet Hollywood. However, Spears is expected to continue on with her scheduled performances starting on Friday, Aug. 11.
As Nicki Swift previously reported, Spears' Las Vegas residency will soon be coming to an end. In April 2017, the singer announced that the final leg of her Piece of Me concert will start on Sept. 5 and will end on New Year's Eve.
"As I prepare to say goodbye to Piece of Me, I had no idea how magical this experience would be," Spears said in a statement at the time. "Having my fans from around the world come see my show has been amazing. I love Las Vegas and will miss performing this show."
While we wait to learn more about the Aug. 9th concert incident, travel back in time and relive her breakup with ex Justin Timberlake.