Alec Baldwin's Reported Plans For Rust After Halyna Hutchins' Tragic Death Has People Talking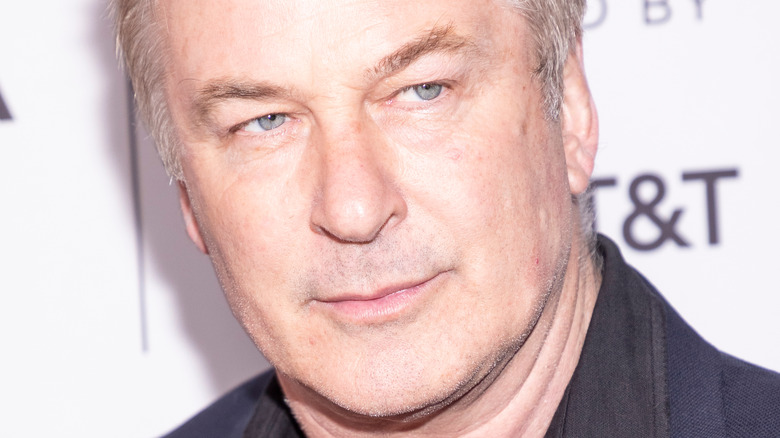 Sam Aronov/Shutterstock
It's safe to say that 2021 most definitely wasn't a good year for Alec Baldwin. The notoriously hot-headed actor was in the headlines for all the wrong reasons once again. However, it wasn't because of an altercation with the paparazzi this time. Instead, Baldwin was under the media spotlight after an on-set incident while making the movie "Rust" resulted in a tragic fatality.
Per The Guardian, the cast and crew were about to begin filming at the Bonanza Creek Ranch in New Mexico when the death occurred. Baldwin accidentally fired the prop gun he was holding, shooting and killing cinematographer Halyna Hutchins and critically injuring director Joel Souza. Baldwin insists that he never pulled the trigger and swears he believed the weapon was "safe" and didn't contain any live bullets.
Two months after the October 21 killing, Baldwin gave an emotional interview with ABC News' George Stephanopoulos. He shared that he was fully cooperating with law enforcement, but wasn't expecting to be charged with any crime. Baldwin admitted not feeling guilty about the fatal shooting as it wasn't his fault. "Someone is responsible for what happened, and I can't say who that is, but I know it's not me," Baldwin insisted. Despite his lack of contrition, the star confessed he would do anything in his power to reverse what occurred that day. However, Baldwin's reported future plan for "Rust" after Hutchins' tragic death now has people talking.
Alec Baldwin vowed the show must go on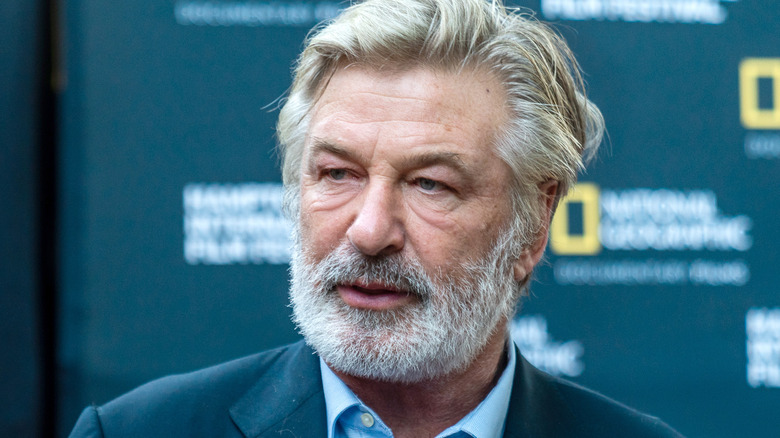 Mark Sagliocco/Getty Images
The New York Times reports that Alec Baldwin's attorneys filed a request for arbitration on March 11. The legal maneuver was in response to a lawsuit Matthew Hutchins filed against Baldwin and others associated with the film for the wrongful death of his wife, cinematographer Halyna Hutchins. The documents state Baldwin attempted to rally the movie's cast and crew to continue filming "Rust" following the fatal shooting. He claimed it would be a way to honor and pay homage to Halyna. Baldwin also vowed he would donate a portion of the profits from the movie to Halyna's husband and young son — in addition to some of the proceeds from the insurance payout.
Per Sky News, Matthew's lawsuit claims Baldwin, a producer on the movie, allegedly tried to reduce budget costs by "[failing] to perform industry-standard safety checks and follow basic gun safety rules while using real guns to produce the movie Rust, with fatal consequences."
However, Baldwin's legal eagles insist he's not on the hook for any financial payouts. The arbitration filing claims that Baldwin actually had zero control over the movie's production, including how the budget was allocated and spent, even though he was listed as a producer. Meanwhile, despite Baldwin's alleged plans of benevolence, he's reportedly requesting his legal fees be paid for by the grieving widower.