Norah O'Donnell's Time At CBS Reportedly Continues To Get Messier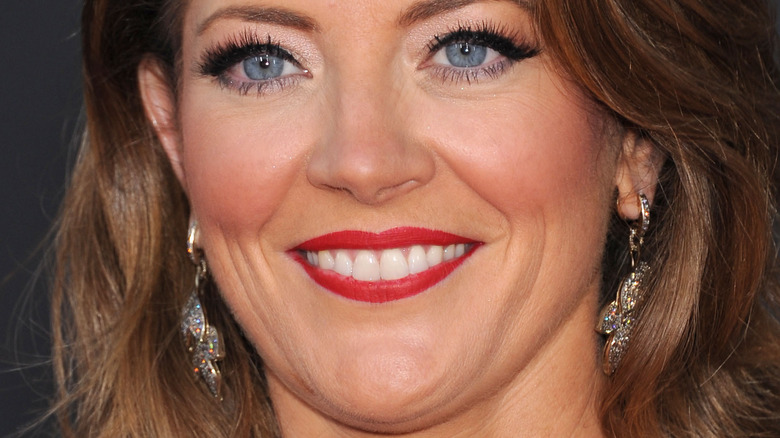 D Free/Shutterstock
Norah O'Donnell's days at CBS might be numbered. The journalist was named anchor and managing editor of "CBS Evening News" in 2019, following in the footsteps of Katie Couric, Dan Rather, Connie Chung, and others. O'Donnell was considered the perfect fit for the role, having co-anchored the network's flagship morning show "CBS This Morning," alongside Gayle King for eight years, and winning two Emmys for her work at the network. However, O'Donnell's experience anchoring the evening news has been anything but a smooth ride.
In October 2021, the New York Post reported that O'Donnell was in danger of losing her job because of financial constraints and unfavorable ratings. CBS reportedly was unwilling to continue to shell out O'Donnell's $8 million paycheck after already accommodating her logistical requests (the network moved studios from New York City to Washington, D.C. to accommodate O'Donnell and her family). Lackluster ratings also compounded the rumors, as O'Donnell's news cast has remained in third place for the past several months. However, after the report was published, CBS co-president Neeraj Khemlani denied that O'Donnell's job was in jeopardy.
Now, six months after the initial report, O'Donnell has come under fire for her behavior in the newsroom, and is reportedly walking a thin line with CBS executives.
Norah O'Donnell's workplace behavior was called into question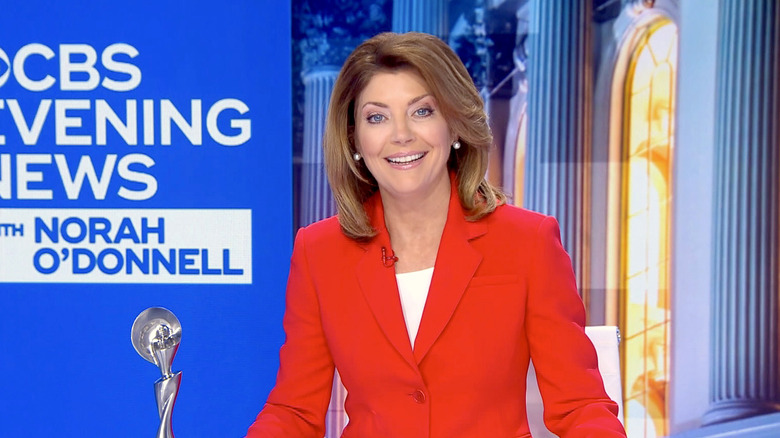 Getty Images/Getty Images
CBS News is looking to clean house and Norah O'Donnell is the No. 1 target for co-president Neeraj Khemlani, according to the New York Post. Khemlani is reportedly "slashing costs" in an effort to make the network more profitable and is weighing O'Donnell's worth to the show, especially in light of her "toxic behavior" and poor ratings. O'Donnell's professionalism was called into question after she became the only news anchor to stay in Washington, D.C., while other evening news anchors immediately flew to Eastern Europe after the Russia-Ukraine invasion in late February. (She is reportedly on her way to Poland at the time of writing.)
"David Muir, Lester Holt and Anderson Cooper are all in Ukraine. Where's Norah? We are in the middle of a war and she's reporting from Washington, DC," a source told the Post. "Either she didn't want to go or leadership didn't want her to go. It's bad either way."
O'Donnell is also facing accusations of toxic behavior, as she reportedly made staff on set do full "dress rehearsals" and threw tantrums after her makeup was applied incorrectly. Staff were reportedly in tears after she reprimanded them. O'Donnell would also use rehearsal time to scrap or make changes to stories she didn't like. "She changes the words to segments. Everyone has a stroke," the insider added.
Though O'Donnell's future is yet to be decided, CBS News executives are reportedly courting Brian Williams to replace her on "Evening News," according to a CNN report from January.