Cher Opens The Emotional Floodgates When Asked About Her Well-Being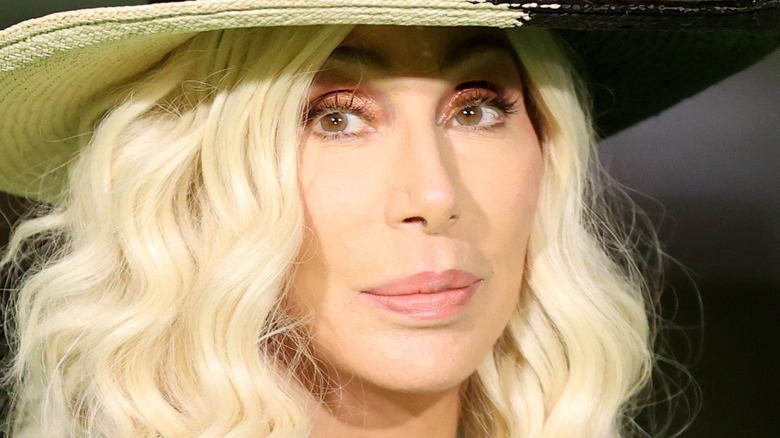 Amy Sussman/Getty Images
Living legend Cher is one of entertainment's most iconic stars. Whether it's for her show-stopping performances, award-winning acting roles, or timeless pop classics, everyone loves a bit of Cher.
In 2014, the "I Found Someone" hitmaker broke the sad news to fans that she had to cancel the remaining dates on her "Dressed To Kill" tour due to a viral infection. In a statement shared to her website (via E! News), the singer explained she was advised by her doctor to rest to make sure she fully recovered. The illness also affected her kidney function. "I am totally devastated," she said in a statement, adding, "Nothing like this has ever happened to me. I cannot apologize enough to all the fans who bought tickets. I'm so proud of this show. It is my best ever." Fortunately, for fans, this wasn't the last time they were able to see the "Mermaids" actor on stage. In 2019, she embarked on her "Here We Go Again Tour," which was in support of her ABBA tribute album, "Dancing Queen." As previously reported by Rolling Stone, she extended the tour into 2020 with new dates. However, due to the coronavirus pandemic, more than half the new shows were cancelled.
Cher has yet to perform her iconic hits since and recently had fans worried when giving them an update about her health.
Cher sometimes feels like she has reached her 'limit'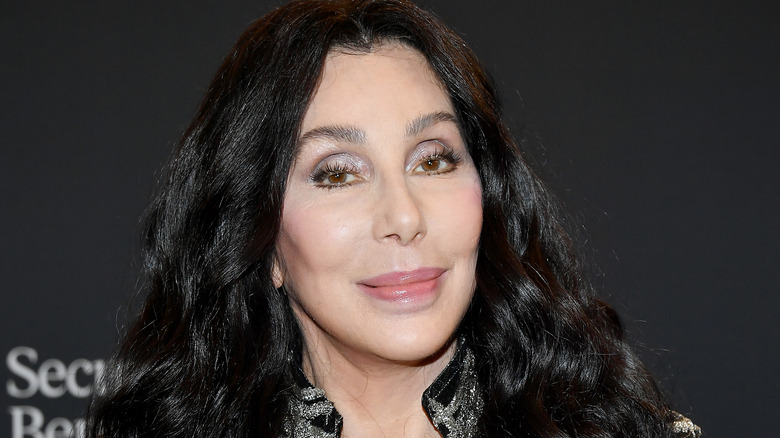 Amy Sussman/bbma2020/Getty Images
On March 11, Cher took to Twitter to apologize to fans for being "MIA" before explaining she had "Been having personal problems." When a concerned fan asked if she was "okay," the "Strong Enough" hitmaker stated, "YA KNOW...NO," adding, "WE ALL [Cry], BUT SOMETIMES, WE [Cry] A DIFFERENT KIND OF TEARS. TEARS THAT HURT. WE BECOME OVERWHELMED, REACH A LIMIT..THEN ARE FORCED 2 PUSH THAT LIMIT."
Cher continued: "IVE BEEN ALIVE SINCE THE YEAR DOT,& THESE YRS ARE THE WORST IVE EVER SEEN.. ADD FAMILY TO THAT,& ITS RECIPE FOR [DISASTER] CAKE." After leaving fans a little worried, the singer reassured everyone an hour later that she was already feeling better. "SOMETIMES I REACH WHAT I THINK IS MY LIMIT, THEN REALIZE, IVE GOT MILES MORE 'LIMIT' IN ME. SOMETIMES I GET ON, WHAT I 'THINK' IS MY LAST NERVE, THEN FIND LOTS MORE' LAST NERVES TO GET ON," Cher wrote, mentioning that she needs to "regroup," "reboot," and allow herself to have some time out.
The following day, Cher gave fans another update on Twitter that detailed her anger for newspapers that wanted an explanation for her previous tweets. In addition to that, the "Moonstruck" actor listed COVID, her fear of Donald Trump's love for Vladimir Putin, the tragic news surrounding Ukraine, and "rough days" with her mom as an example of the things that have led her to have "personal problems."