The TV Job Pippa Middleton Almost Had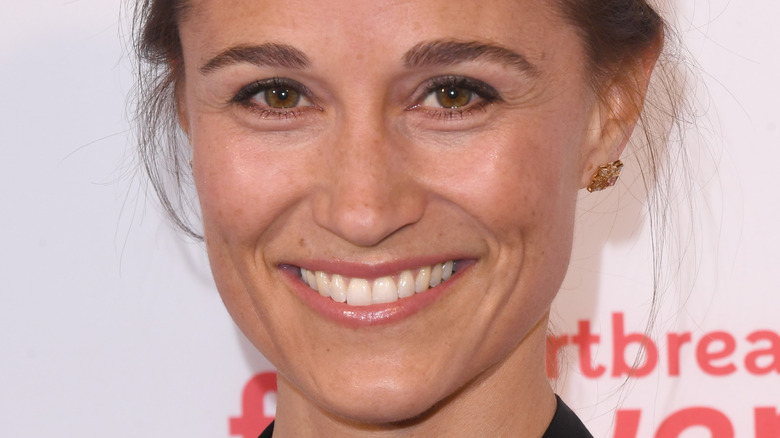 Stuart C. Wilson/Getty Images
You might best know her as Kate Middleton's little sister and Prince William's sister-in-law, but there's more to Pippa Middleton than her connection to the British royal family. And even though her sister is married to the future King of England, Pippa has managed to step outside of Kate's shadow to make something of herself. A proud mom of two, Pippa is married to James Matthews, a Scottish heir with whom she tied the knot in 2017.
Outside of her family life, Pippa previously worked as a lifestyle and wellness columnist with writing credits in publications like Vanity Fair and The Sunday Telegraph, per People. In November 2021, Express reported that Pippa had founded a company called Pippa's Playground, aimed at focusing on "holistic health." Per the outlet, it's listed as a business of 'other human health activities,' covering hydrotherapy, medical massage, speech therapy, chiropody, homoeopathy, chiropractic practices, acupuncture and more."
An interesting résumé no doubt, but perhaps even more fascinating is that Pippa could have become an American television respondent.
Pippa Middleton almost became an NBC correspondent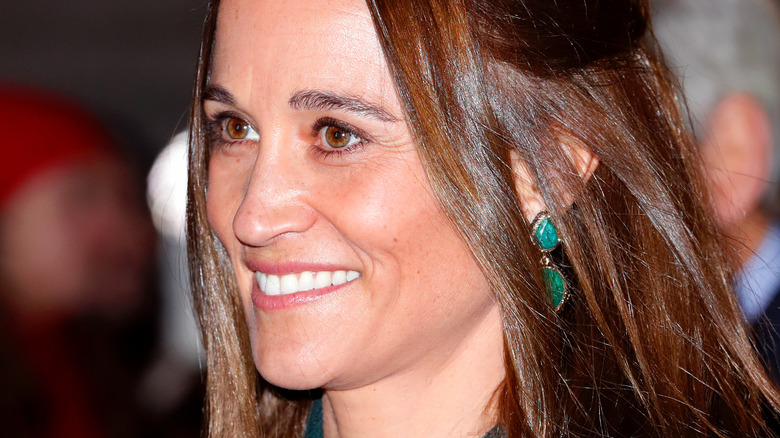 Max Mumby/indigo/Getty Images
In 2014, Page Six reported that NBC was "set to offer Pippa Middleton a correspondent gig on 'Today.'" A source told the outlet, "NBC, along with all the major networks, has been trying to sign Pippa for some time." 
NBC reportedly decided to make Pippa an offer following the success of her June 2014 interview with former "Today" co-host Matt Lauer. "The ratings for Pippa's interview with Matt Lauer showed she is very popular with 'Today' viewers, and she really impressed everyone at NBC," a source said at the time. 
According to the source, Pippa would have been a lifestyle and health correspondent given her previous experience as a wellness columnist for Britain's Weekend Waitrose magazine. At the time, People reported, "British newspapers are estimating that she may even be paid as much as $650,000." However, despite all of these very promising claims, Pippa never did work with NBC and it can seemingly be traced back to one thing – she didn't make the cut.
Pippa Middleton reportedly had an 'excruciating' test shoot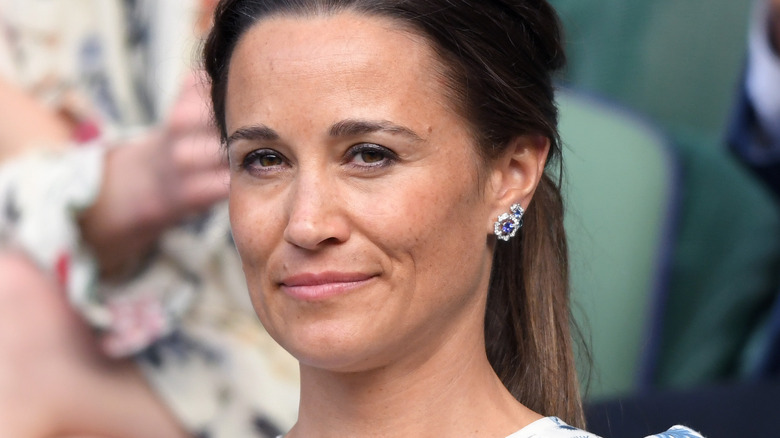 Karwai Tang/Getty Images
In November 2014, Daily News reported that Pippa Middleton had been sighted at a bar in Wyoming, busting some country moves with an unknown partner. Surrounded by cameras, Pippa was reportedly shooting a test segment for "Today." This claim was seemingly confirmed in 2019 when news broke that Matt Lauer had "fought" to make Pippa a regular contributor on the "Today" show and put her up to an "excruciating" test shoot, per The Sun. However, it seems she never made it past the trial phase.
Allegedly unable to impress producers with her dancing, one source told the Mirror that "the camera just didn't seem to love" Pippa, while another described the test shoot as "cringeworthy." Yikes.
She might not be a television personality today, but that's not to say that Pippa isn't still paving a path for herself. With "Pippa's Playground" founder on her résumé, we're sure to see more from Pippa in the future!