The Real Reason Dolly Parton Is Turning Down Her Rock And Roll Hall Of Fame Nomination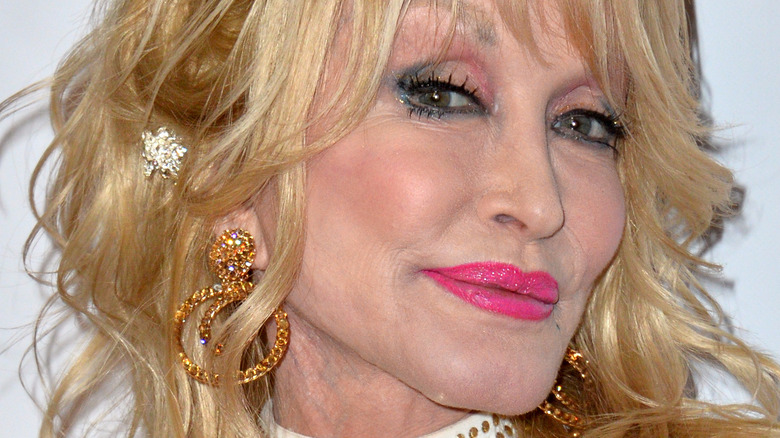 Featureflash Photo Agency/Shutterstock
While we may think that the only logical reaction to hearing that Dolly Parton was nominated to the Rock and Roll Hall of Fame is something along the lines of: "You mean Dolly Parton is not already in the Rock and Roll Hall of Fame?" the would-be honoree herself has different ideas. In a statement posted to her Twitter account, Parton said that while she's flattered to have been considered, she has to take herself out of the running because she hasn't earned it. 
Considering Parton is one of the most prolific and accomplished songwriters of the 20th century, a cultural icon, and one of the few famous figures that everyone in the world has agreed to love unconditionally, we have to ask: What more would she have to do to earn a spot? When she rejected a plan to put a statue of her up at the Tennessee state capital, according to The Guardian, we understood her reasoning that, "Given all that is going on in the world, I don't think putting me on a pedestal is appropriate at this time." But this seems different.
Dolly Parton says she isn't worthy of the honor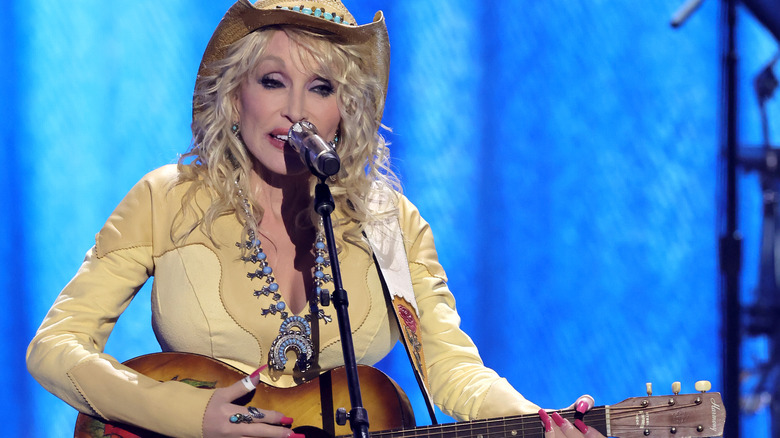 Kevin Winter/Getty Images
Reading through her statement, it sounds like Dolly Parton hasn't declined the nomination to the Rock and Roll Hall of Fame out of false modesty — just her commitment to fairness. "Even though I am extremely flattered and grateful to be nominated for the Rock and Roll Hall of Fame, I don't feel that I have earned that right," Parton said in a statement posted to Twitter. "I really do not want votes to be split because of me, so I must respectfully bow out." The reason Parton feels she hasn't "earned that right," you see, is that she doesn't technically make Rock and Roll music. 
Parton's statement continued, "I do hope that the Rock and Roll Hall of Fame will understand and be willing to consider me again — if I'm ever worthy. This has, however, inspired me to put out a hopefully great rock 'n' roll album in the future, which I have always wanted to do!"
It's honestly just too pure. Because it's not as though the Hall of Fame is a real stickler for genre. LL Cool J, a hip-hop icon, was inducted in 2021, for instance. And pop star Madonna was inducted in 2008.