Dick Van Dyke Reveals The Worry He Had About Getting Together With His Much Younger Wife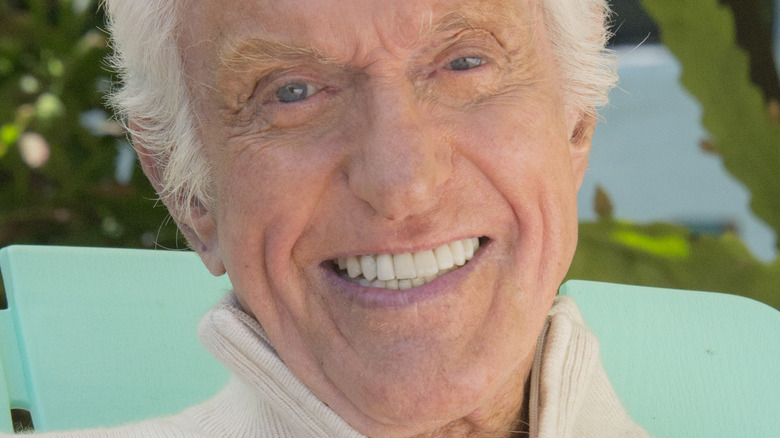 Roxanne Mccann/Getty Images
Dick Van Dyke found a joyous, lasting love at the age of 81. Van Dyke met Arlene Silver at the 2007 Screen Actors Guild Awards where she was working as a makeup artist, and despite the nearly 50 years of age between them, they hit it off. The two married after six years of dating and as Van Dyke shared with Parade in 2013, "It's one of the smartest moves I ever made. She makes me happy." He's always a good sport about the age difference and noted, "She's very mature for her age, and I'm very immature for my age, so it's just about right!"
The "Mary Poppins" actor told Closer Weekly in 2020 that his wife was a "gift" — a woman skilled at cooking and who has "great patience." Van Dyke and Silver keep up with one another by talking, dancing, and simply doing "everything together." Even though Van Dyke is in his nineties, he is always eager to work on little projects here and there, especially when Silver is involved. 
The two shared a 2022 Valentine's Day music video on YouTube covering Doris Day's song "Everyone Loves a Lover" with Van Dyke's a cappella quartet Vantastix showing off their love of dance. Fans filled Silver's Instagram comments with feel-good reactions, one noting, "[M]akes my heart feel GOOD to see him still enjoying a little dance & song ... just beautiful happy!" The general consensus is that folks love the couple, but Van Dyke was originally apprehensive of the response and is sharing those thoughts after more than a decade in love.
Dick Van Dyke was worried about what fans would think of his wife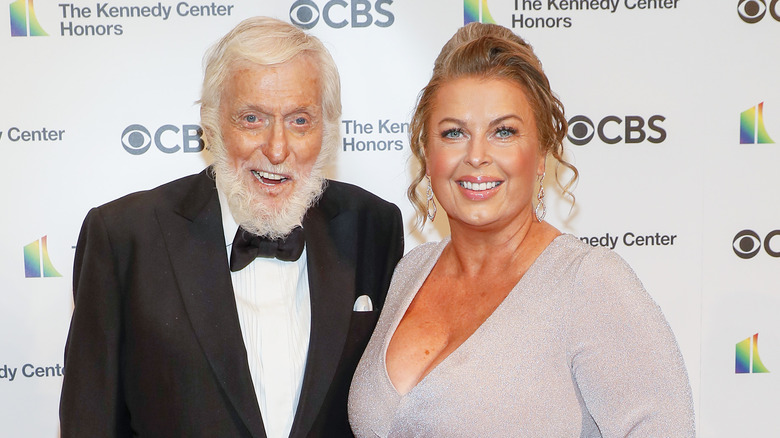 Paul Morigi/Getty Images
Dick Van Dyke and Arlene Silver celebrated their 10-year wedding anniversary in February 2022. The secret to their happiness? Van Dyke told Closer Weekly that he and Silver "share an attitude." Despite the 46-year age gap, he complimented his partner: "She can go with the flow. She loves to sing and dance, which we do almost every day. She's just delightful." Silver is just as equally smitten with her husband, calling the legendary actor "the most perfect human being."
Even though considerable age gaps can be quite common for celebrity couples, Van Dyke admitted to worrying about what people would think about his relationship with Silver — she was 35 to his 81 when they first met, according to the New York Post. His main concern was what people would assume of Silver's intentions. "I thought there would be an outcry about a gold digger marrying an old man," he admitted, but was happy to report that "no one ever took that attitude."
Even at the age of 96, Silver confirms Van Dyke's cheerful personality, claiming, "he's just like a happy pill." In 2021, she told HuffPost age has never been an obstacle and that they feel like they are "having a second childhood." Most importantly, she notes that their "love is ageless." For those who adore seeing the sweetness of Van Dyke and Silver, she shares little moments like Sunday Serenades on social media that are too cute.