Dick Van Dyke's Net Worth: How Much Is The Actor Really Worth?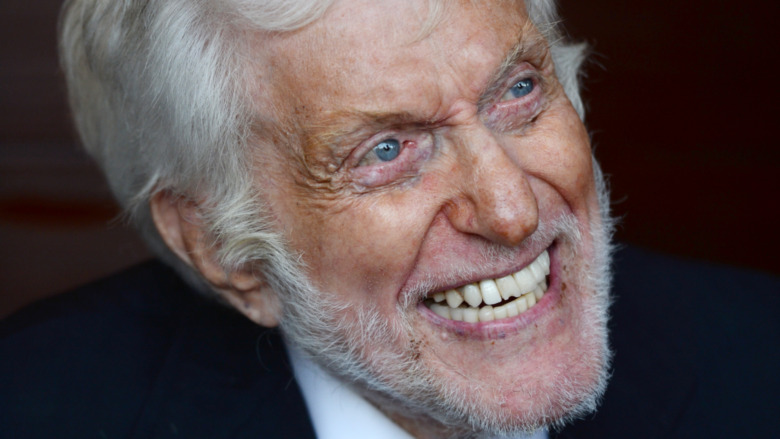 Amanda Edwards/Getty Images
In his career, Dick Van Dyke has achieved the type of success that most can only dream of. You probably recognize him from his roles in "The Dick Van Dyke Show," "Chitty Chitty Bang Bang," or the iconic "Mary Poppins" film. The star wasn't without his struggles, though. "I remember my parents having some heated arguments about unpaid bills, and which bills to pay," he recalled about growing up during the Great Depression in his 2011 memoir (via Today). "I wasn't aware of any hardship and never felt the stigma of having to watch every nickel. Everybody was poor."
Maybe it was that hardship that prompted Van Dyke to give back. The star is part of a few charity organizations, including Midnight Mission, Princess Grace Foundation, and the TJ Martell Foundation, per Look to the Stars. In 2010, the Cell Therapy Foundation named Van Dyke their celebrity spokesperson (via Look to the Stars).
In 2021, the Daily Mail reported that the actor handed out money to job seekers in California. The 95-year-old showed up at the Malibu Community Labor Exchange, which helps match employers with workers. According to the report, Van Dyke sat in his car and handed out cash to people seeking employment as an act of kindness. This was during a time when many people were struggling to get work amid the COVID-19 pandemic. What made the gesture even more heartwarming is that Van Dyke is considered high-risk, but he showed kindness anyways. 
So how much money does Dick Van Dyke actually have?
Inside Dick Van Dyke's fortune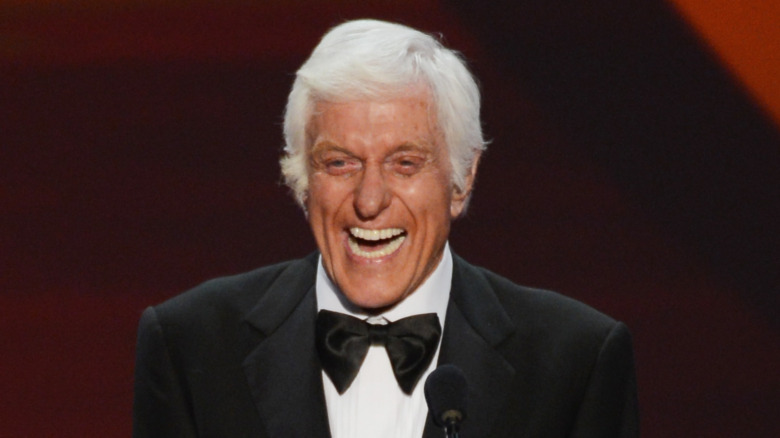 Mark Davis/Getty Images
Dick Van Dyke's impressive career has earned him a large bank account. Celebrity Net Worth shares that the multi-talented actor, producer, and director is worth at least $50 million, which isn't too shabby if you ask us! The star made plenty of cash during his career, but in 2018, he told The Hollywood Reporter that he actually paid Disney $4,000 so he could be a part of the "Mary Poppins" remake. 
According to The Life and Times of Hollywood, Van Dyke is the proud owner of a $40 million pad in ritzy Malibu, California. As anyone who watches "Million Dollar Listing: Los Angeles" knows, properties in the area are hot commodities. Van Dyke's home boasts 26 rooms, a pool, and a beautiful sunroom. The actor also used to own a palatial pad in Encino, California that boasted a theater, elevator, wine cellar, and tennis court (via American Luxury). In 2016, the property sold for $6.5 million.
The actor is also the proud owner of expensive vehicles, and in 2013 his Jaguar infamously caught on fire when he was on a Los Angeles freeway. When asked if he would be interested in getting another car, the actor told Access Hollywood that luckily, he had another model at home. "I have another Jaguar. I have a fire extinguisher in the front seat," he told the outlet. "They sent me a loaner the next morning, but I just bought another one. I like Jaguars." Must be nice!