Georgia Official Demands Criminal Investigation Into R. Kelly's Cult Allegations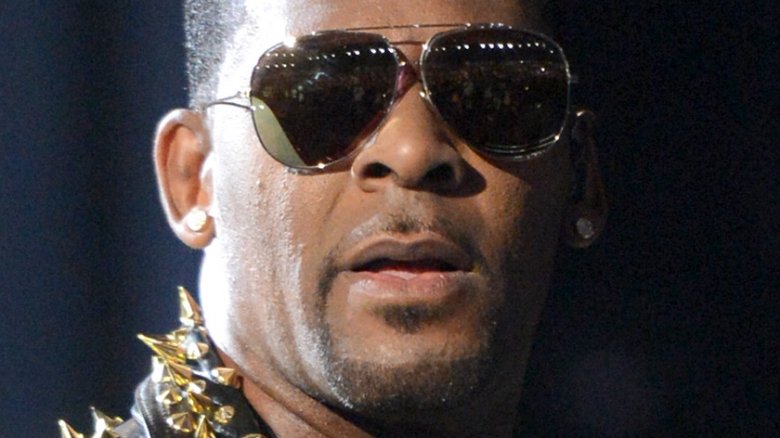 Getty Images
The "Ignition" singer may be in some big trouble.
The Atlanta Journal-Constitution reports that Fulton County Chairman John Eaves is calling for an investigation into recent claims that R. Kelly (full name Robert Kelly) is running a cult.
During a press conference held on Aug. 11, 2017, Eaves, who's running for mayor of Atlanta, told reporters, "A detailed local investigation by the John Creek Police Department has provided key information that we believe is enough evidence that gives the Fulton County District Attorney's Office all it needs to advance a criminal investigation of the well-known allegations."
According to Rolling Stone, Eaves urged police to "follow every lead—no matter where it leads, or who it implicates, and bring those persons to swift justice."
A representative for the Grammy Award-winning singer, Trevian Kutti quickly responded to Eaves' call to action, telling Rolling Stone, "Mr. Kelly is outraged by the ongoing efforts of the Fulton County Board of Commissions and its chairman to interfere with his business interests and now, absent any authority, attempt to have him targeted for investigation."
"The allegations against Mr. Kelly are false and ill-motived," the statement continued. "He again denies any and all wrongdoing. It is unlawful for the government to interfere with the right of its citizens to lawfully do business, and public servants should not target individual citizens for their own politically motivated purposes. Mr. Kelly's fans are looking forward to his August 25th show and he will be there as scheduled."
Fox 5 Atlanta later reported that the Fulton County District Attorney stated that no criminal investigation was currently taking place.
As Nicki Swift previously reported, Kelly, 50, was accused of holding six women against their will in his Atlanta and Chicago homes. Some of the women's parents claim that Kelly "brainwashed" their daughters, taking away their cell phones and controlling their contact with the outside world.
A report, published by Buzzfeed News, also alleged that Kelly was physically and verbally abusive and would dictate how each woman lived each day—choosing not only their outfits but also their meals.
Since Buzzfeed's report, one alleged kidnapping victim, Joycelyn Savage, spoke out about the allegations, stating that the situation had "definitely got out of hand." In a video obtained by TMZ, she said, "I'm in a happy place in my life. I'm not being brainwashed or anything like that."
However, Savage's father likely isn't convinced by his daughter's public statement. As TMZ noted, he believes she has Stockholm Syndrome.
While we wait to see if a case develops, catch up on all the dark secrets Kelly has tried to hide.