Bella Hadid Confirms What We All Suspected About Her Plastic Surgery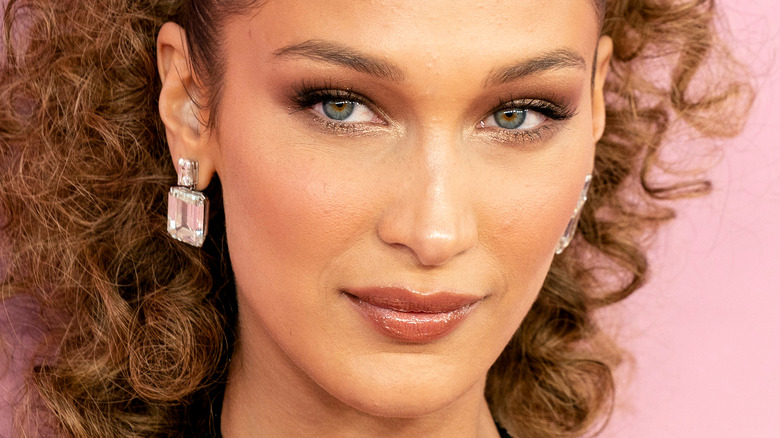 Ovidiu Hrubaru/Shutterstock
Bella Hadid is one of the most famous models on the planet, and it's hard to believe that her mother, Yolanda Hadid, was one of the first women in the family to gain fame. As many will recall, Yolanda appeared on "The Real Housewives of Beverly Hills" for a few seasons, and at the time, she was married to David Foster. Bella and her sister Gigi Hadid have made a name for themselves in the modeling industry, following in their mother's footsteps.
But when you're under a microscope and constantly compared to your big sister, things can be challenging. In 2015, Bella opened up to Seventeen about how she's compared to Gigi, who gained fame a little faster than she did. "I can't keep comparing myself to her because we're so different. But people still love to compare and contrast us — what's better about her or what's not that good about me — and it's hard because people are really mean," Bella told the outlet. "But I'm her biggest supporter, and she's my biggest supporter. We're not competitive at all."
When you're a prominent model in the industry, plastic surgery rumors are another hot topic. Some celebrities like Amy Schumer are open about plastic surgery, while others don't talk about it as much. Up until now, Bella had denied rumors that she had gotten work done.
Bella Hadid admits to plastic surgery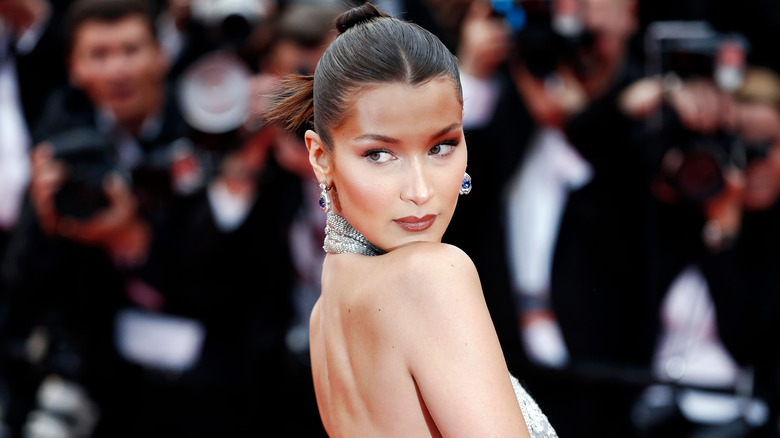 Andrea Raffin/Shutterstock
Bella Hadid is the latest celebrity to get candid about having work done. In an interview with Vogue, the model talked about various topics, including her plastic surgery. At the time of her surgery, Bella was just 14 years old. She confessed to wishing she "kept the nose of my ancestors," adding that she thinks she "would have grown into it."
However, Bella still stood her ground and defended her decision to undergo the procedure after feeling like the "uglier sister" compared to Gigi Hadid. "People think I fully f****d with my face because of one picture of me as a teenager looking puffy. I'm pretty sure you don't look the same now as you did at 13, right?" she shared. The model also clapped back against other plastic surgery claims. "I have never used filler. Let's just put an end to that. I have no issue with it, but it's not for me," she said. Bella also shared that she hasn't gotten a facelift, but instead, she uses face tape, which she says is "the oldest trick in the book."
In 2018, Bella denied having any plastic surgery during an interview with InStyle. She also commented on the haters and whether or not she responds to criticism against her. "I don't," she told the outlet. "I've learned that people are going to hate you, and there's nothing you can do about it except be yourself and love yourself." Good for you, Bella!