The Real Reason Colton Underwood's NFL Career Didn't Last Long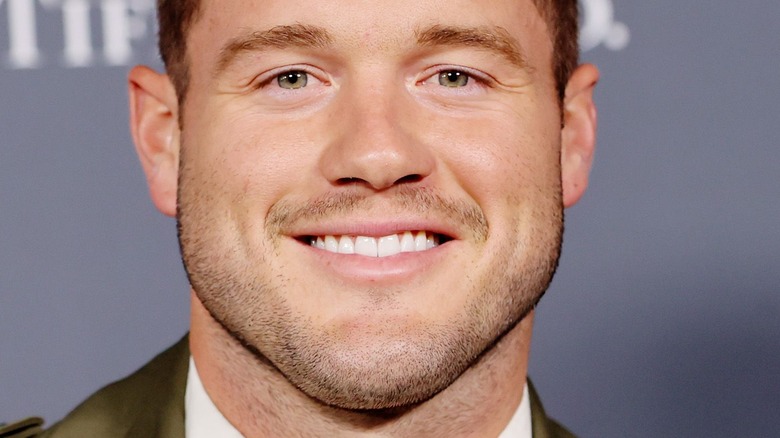 Emma Mcintyre/Getty Images
Reality TV star Colton Underwood has had quite a transformative career. In 2018, the world was introduced to the life-long athlete as a contestant on Becca Kurfin's season of "The Bachelorette." After landing in fourth place, the hunky star appeared on the hit spin-off series "Bachelor in Paradise." However, the following year, Underwood was announced as the next "Bachelor" of his own season. The franchise's 23rd outing proved a sensational one, due to Underwood's virginity plot point and his famous wall jump.
After appearing on the series, he started a relationship with contestant Cassie Randolph –- who initially eliminated herself during the final three getaways, per Us Weekly. Unfortunately, their love affair ended in scandal after Rudolph filed a restraining order against the reality star for alleged stalking and harassment. But before Underwood opened up his love life to dedicated "Bachelor" fans across the US, the TV personality was a college student who seemed to have a promising football career ahead of him.
Colton Underwood pursued a career in the NFL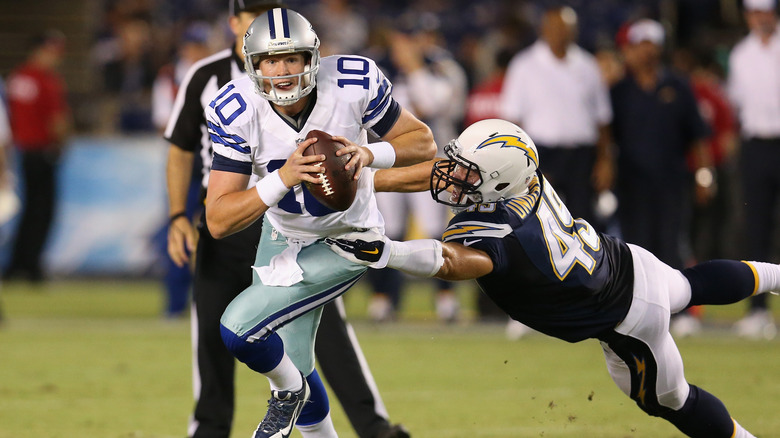 Stephen Dunn/Getty Images
While attending Illinois State University, Colton Underwood followed his father's footsteps and joined the school's D1 football team. According to a report from USA Today, the former athlete played as a linebacker and tight end for The Firebirds, which ultimately earned him the All-American title two times. Due to his successful college years, Underwood headed to the NFL as an undrafted free agent. Unfortunately, Underwood didn't encounter the same success as he had in college.
Over the course of two years, Underwood signed with the San Diego Chargers, Philadelphia Eagles, and the Oakland Raiders practice squads, per USA Today. After jumping around from team to team, his career officially ended in 2016 after the Raiders released him from his contract. Although his time with the NFL was short-lived, Underwood has looked fondly on the experience. In a 2019 interview with Players Trust, the former athlete said his role on the practice squad was his "proudest" career moment. "Although I spent the majority of my career on the practice squad. I think my proudest moment I have is knowing I gave my all every single day in practice," he revealed. Although he was frustrated "at times" over his placement in the league, he was very "prideful" of his role. But after his stint in the NFL and his turbulent "Bachelor" past, Underwood has ushered in a new era of growth and maturity.
Colton Underwood's life after football had some unexpected results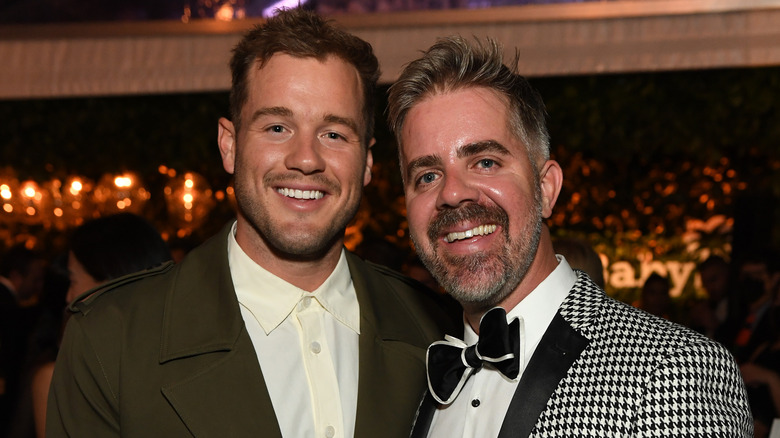 Sarah Morris/Getty Images
In 2021, Colton Underwood shocked fans when he came out as gay during an interview with anchor Robin Roberts on "Good Morning America." During the emotional sit-down, he revealed that the COVID-19 pandemic helped him face his sexuality. "For me, I've ran from myself for a long time and I've hated myself for a long time, and I'm gay," he announced. "I came to terms with that earlier this year and have been processing it."
After his monumental announcement, Underwood found love again with political strategist Jordan C. Brown (pictured above with Underwood), per Us Weekly. In February, Underwood revealed to People that he and Brown are engaged. "I'm extremely happy! 2021 was the most transformative year of my life," he told the publication. "Starting 2022 off with my best friend, teammate and now fiancé is something I never thought was going to be possible."
On the reality TV front, Underwood has continued to open up his life to longtime fans. A few months after his GMA interview, Netflix debuted their limited series about Underwood's journey, titled "Coming Out Colton." The show chronicled his life after coming out while also looking into his relationships with his family and spirituality.