Shanna Moakler's Latest Dinner Partner Completely Confuses Everyone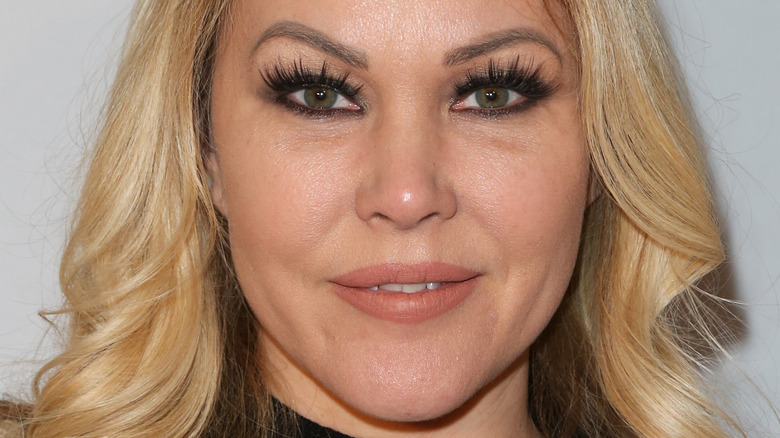 Paul Archuleta/Getty Images
Shanna Moakler and Matthew Rondeau's on-again and off-again relationship has certainly raised a lot of eyebrows. The two have called it quits several times in the past just to start things back up again. During the summer of 2021, Rondeau wanted the world to know that despite their challenges, their love was "real." He told Life & Style, "We had our ups and downs in the past but never have we cheated on one another. She's an amazing mother, and I am with her because she loves and cares so much about her family."
Well, Rondeau's critics weren't so convinced by his claims when he was arrested on felony domestic violence charges on February 24, after a dispute between the couple escalated when he accused Moakler of cheating on him, according to Page Six. The argument was so bad that even Moakler's social media fans were concerned and felt the need to step in. If that weren't enough, Rondeau took to his Instagram Story before his arrest to proclaim that their relationship is over, adding (via Heavy), "I am never talking to this f***ing specimen of a f***ing human again." He told Moakler that she was "f****g disgusting" and tagged her in his rant, too. Because the drama in her relationship with Rondeau seemingly hasn't had a moment to simmer down, Moakler's latest dinner date is certainly confusing everyone and pointing to a major change since the arrest.
Shanna Moakler might be back on with Matthew Rondeau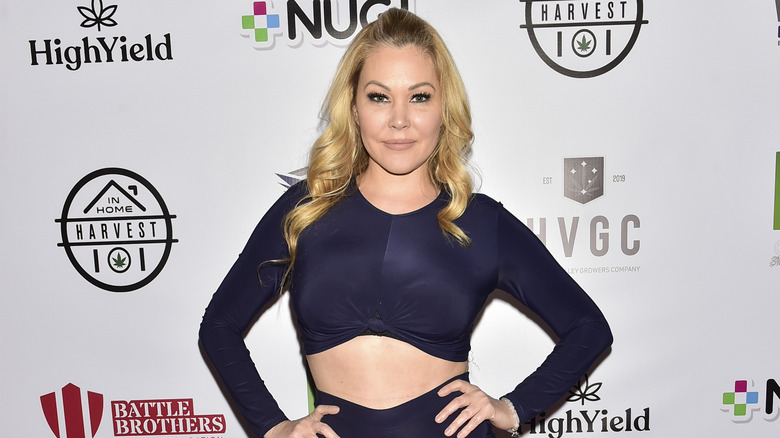 Michael Bezjian/Getty Images
Shanna Moakler received life-changing news after her ex Matthew Rondeau's arrest that suggests a new chapter is just beginning for the reality star. Following their explosive breakup, Moakler announced that she is pregnant with her fourth child. She told People in a statement, "This has been a very difficult week, but I'm taking everything day by day." While Moakler has yet to confirm who the baby's father is, Page Six reports that the former Playboy Playmate was spotted having dinner with Rondeau following his domestic violence arrest, leading many to think they have reconciled. One insider told TMZ that Moakler was overheard telling another patron that she and Rondeau were "okay" and "hanging in there." The source told the outlet that there were no signs of affection between the on-off couple during their meal. 
Moakler and Rondeau's date was a curveball for fans, who thought there was no going back for the couple after Rondeau's domestic violence arrest. "We were all rooting for you girl smh," one fan on Twitter wrote in response to the news of their meetup. Other fans weren't as surprised as they were concerned. "Textbook example of the cycle of violence," another fan wrote on Twitter. While there's no doubt that Moakler's pregnancy announcement has surely complicated things behind closed doors, we're hoping she takes steps to make sure that her future — along with that of her unborn baby — is healthy, safe, and secure.
If you or someone you know is dealing with domestic abuse, you can call the National Domestic Violence Hotline at 1−800−799−7233. You can also find more information, resources, and support at their website.