Meghan Markle's Sister Is In Trouble With Twitter Once Again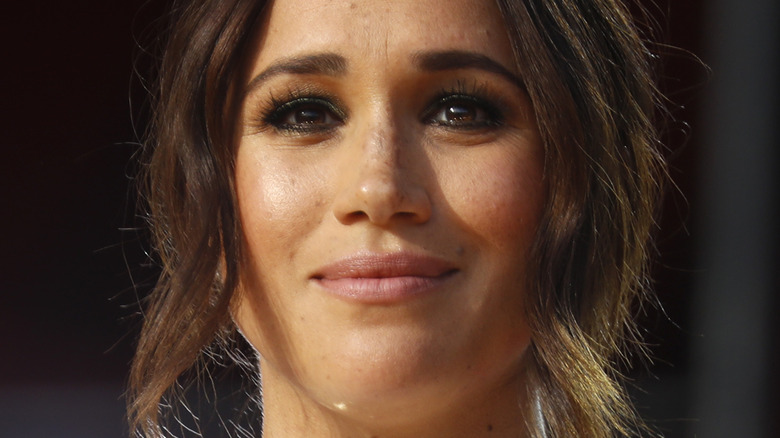 John Lamparski/Getty Images
Other than her bombshell of an interview with Oprah Winfrey back in 2021, Meghan Markle almost never addresses the ongoing drama with her estranged family members and the headlines that it seems to generate. Even though it's supposedly been years since the Duchess of Sussex has spoken to her half-sister Samantha Markle, it hasn't stopped her from filing a lawsuit against the duchess, all the while complicating Meghan's legal problems even more. 
In her lawsuit, Samantha claims that Meghan's interview with Oprah contained nothing more than one lie after another, while also suggesting that the former television star's supposed "rags to riches" story is a fabrication. This has forced Meghan's lawyer, Michael Kump, to release a statement on the matter that said, according to TMZ, "This baseless and absurd lawsuit is just a continuation of a pattern of disturbing behavior. We will give it the minimum attention necessary, which is all it deserves."
That said, it seems like the tables have turned on Meghan's sister as she has just gotten herself in trouble. And it's the kind of trouble that surely won't help in her legal case against the duchess, either.
Samantha Markle has lost her voice on social media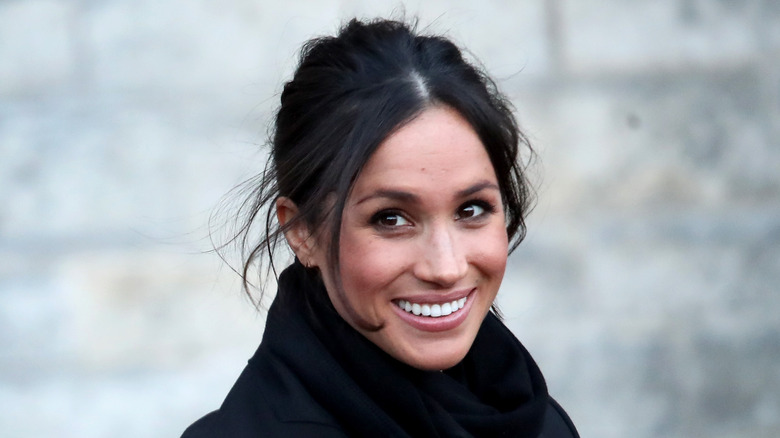 Chris Jackson/Getty Images
It appears as though Samantha Markle has lost her voice on one of the biggest social media platforms, Twitter. According to the Daily Mail, Samantha's Twitter account has been banned as she apparently tried to evade a previous ban. The reason? A report from Buzzfeed suggests that Samantha's two Twitter accounts were used to repeatedly harass Meghan Markle, including questioning the validity of her two pregnancies. Samantha even went as far as to suggest that Meghan used a surrogate for her daughter Lilibet, who was born in June 2021. Soon after the young tot was born, Samantha took to her Twitter account to write, "I was informed that she was picking up her eggs in Los Angeles before Archie. I believe is [sic] surrogate was used." Another tweet read, "I think it should be mandatory that proof of delivery from my sister's womb be provided if any of the children are to have a title."
Of course, the Duchess of Sussex has not responded to any of the allegations made by her half-sister, although at this point it's doubtful that anything will be said at all. For Samantha though, it seems like she doesn't have much of a choice but to remain quiet — or at least Twitterless.