Amanda Bynes Claims Director Made Cruel Comment About Her Looks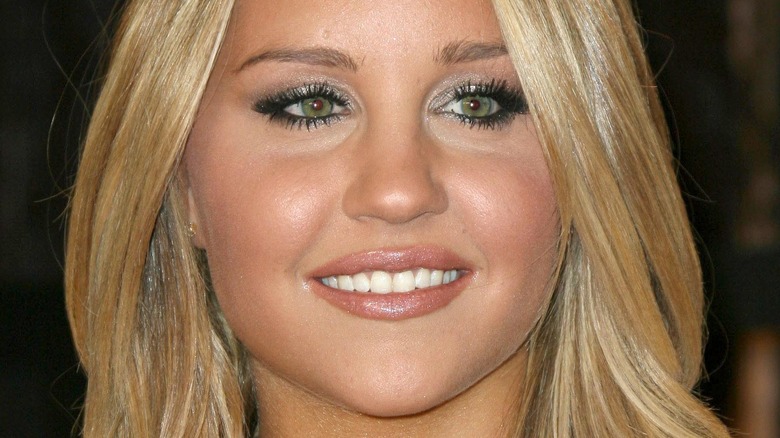 s_bukley/Shutterstock
If you were a young, beautiful, and very famous woman in the 2000s, chances are high that you were not having a great time. One of those unfairly maligned starlets who eventually all but disappeared from acting is Amanda Bynes, who hasn't acted in a movie since "Easy A" in 2010. In fact, for the past nine years, she has been under a conservatorship (like Britney Spears), according to Page Six, which she has recently petitioned to have terminated.
Bynes has stayed largely out of the public eye in the past decade, though she does still occasionally pop up to give fans an update or a bit of insider information. Posting to what BuzzFeed has confirmed is her new Instagram account on March 7, the "She's the Man" actor told fans that her court date was approaching in a couple of weeks and that she appreciates their support. And in a March 14 post, she revealed one particularly mean comment she once received from a director. 
Amanda Bynes said a director called her 'a monster'
In the caption accompanying her two-second selfie video on Instagram, Amanda Bynes was a little self-deprecating, explaining that she doesn't look good in paparazzi photos because she's "squinting in the sun." This, she noted, is why all of the photos she posts herself are in more "flattering light." And then she added this little tidbit: "I once did a movie where the director told me that in certain lights, I looked like a monster." The cry-laughing emoji at the end of the caption indicates that Bynes is good-humored about the slight, even if her fans may be angered on her behalf.
Even if we find the quote a little shocking, it looks like Bynes herself is more focused on her upcoming court date rather than cruel comments. Her previous post is a screenshot of an old Daily Mail headline about how she's "doing great" according to her lawyer David Esquibias. Esquibias told People in a statement on February 25, "She believes her condition is improved and protection of the court is no longer necessary." More power — and good lighting — to her!