Kristen Stewart Isn't Ready To Give Up Princess Diana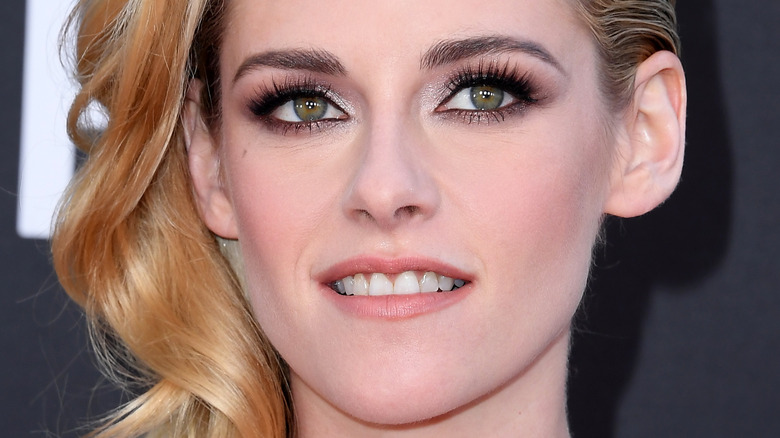 Steve Granitz/Getty Images
Kristen Stewart made it no secret that playing Princess Diana in the biopic "Spencer" has certainly had a huge impact on her life. In fact, playing the Princess of Wales has given Stewart her first-ever Oscar nomination and the street cred that some people think will make her a Hollywood heavyweight in years to come. The movie follows Princess Diana during one particular weekend in 1993 when she realized that her marriage to Prince Charles was over. Following her Oscar nom, Stewart said in a statement to ET, "I am so touched and I am so grateful for the work that was generated on this film. I'm so proud to be a part of our film community. I am SO happy. It is a good day."
If that weren't enough, Stewart also said that playing Princess Diana on the big screen felt like "such a trip," as it was the kind of work that she'd never done before. Speaking about the late royal, she told ET, "I think of her as a sort of artist. She was so good at touching those outside of herself. That is a certain talent and connection and that's what we're doing and I think all of that was just the coolest thing." That might be one of partly why Stewart isn't ready to give up Diana just yet. But there's also another reason.
Kristen Stewart wants to reprise her role as Princess Diana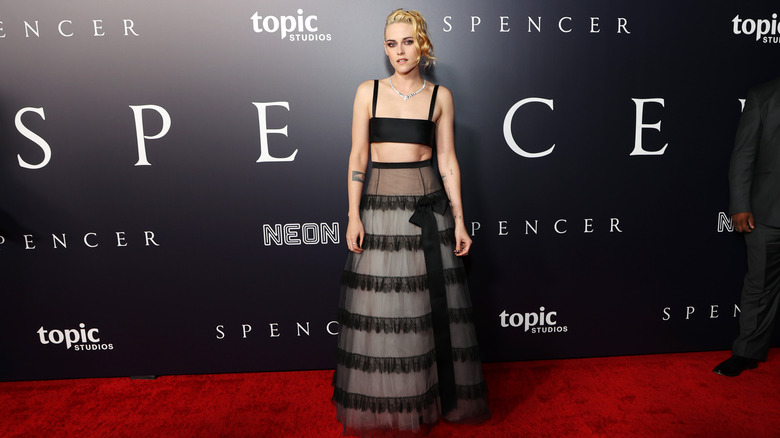 Amy Sussman/Getty Images
Kristen Stewart says that she's not ready to let go of Princess Diana just yet. According to Gold Derby, the Hollywood star wants to portray her "fascinating" role yet again. And that's not just because of all the attention that she's getting for her role in the film "Spencer," but also because she feels so emotionally connected to the royal, who was also dubbed as the Princess of Hearts by so many.
In a new interview with Gold Derby, Stewart put it this way: "If I played her at a different time in her life, it would be different. It was bottomlessly fascinating. I would be so into doing another one. I want to play her again."
Now, whether or not Stewart gets the chance to reprise her role in the future remains to be seen. But according to USA Today, she gave a "stellar performance" in "Spencer," while The Guardian noted, "Diana is cleverly impersonated by Kristen Stewart." So if there's one thing that's for certain it's that with all of the acclaim that she's getting right now, there's no doubt in anyone's mind that Stewart has the royal touch.