Britney Spears' Deleted Instagram Account Raises Tons Of Questions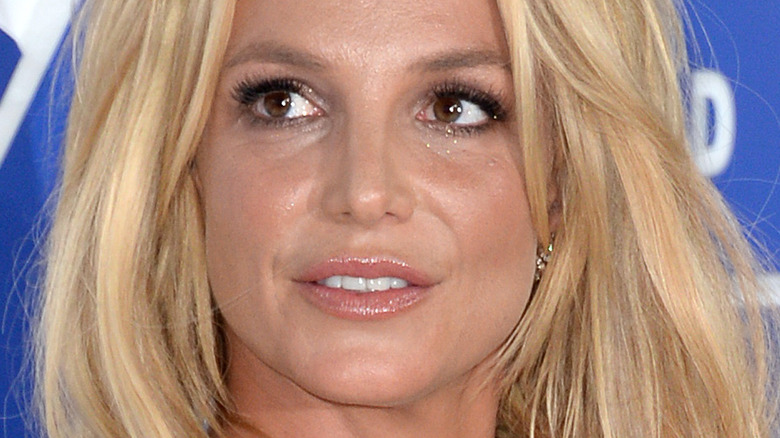 Anthony Harvey/Getty Images
For 13 years, pop icon Britney Spears was subjected to a court-appointed conservatorship. While under the mandate, her father Jamie Spears controlled everything from her career choices, income, and personal decisions. In June 2021, the "Stronger" singer publicly called for an end to her conservatorship during a court hearing with Judge Brenda Penny. In the session, she described the circumstances as "abusive" and "traumatizing." "I'm not lying. I just want my life back. It's been 13 years and it's been enough. I want to be able to be heard," she explained (via CNN).
Since that initial hearing, Spears continued to open up about her experience and even called out her father for abuse. "I'm here to get rid of my dad and charge him for conservatorship abuse," she told Judge Penny in July (via Rolling Stone). After a few more court hearings and her dad stepping down from his role, the "Lucky" singer was finally released from her conservatorship on November 12, 2021. "Good God, I love my fans so much it's crazy!" she tweeted after the ruling. "I think I'm gonna cry the rest of the day! Best day ever!"
Since that fateful day, Spears used her Instagram account to give fans further insight into the obstacles she faced. However, recently users have noticed that the singer is now nowhere to be found on the platform.
Britney Spears has been scrubbed from Instagram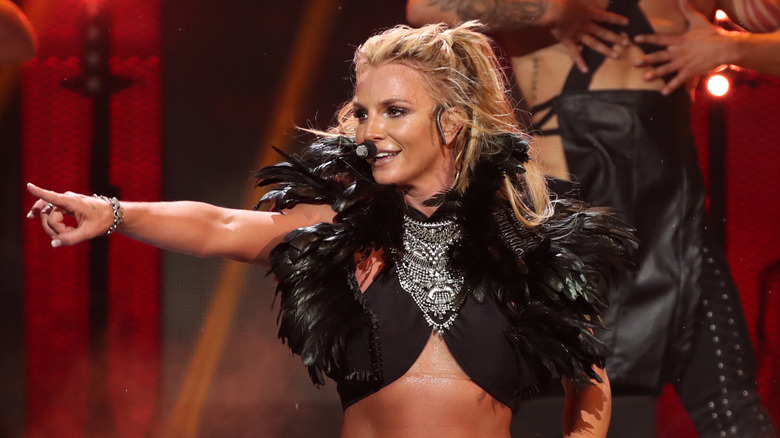 Christopher Polk/Getty Images
On March 16, Britney Spears' 40 million followers discovered that the pop superstar's beloved account was scrubbed from Instagram. One fan tweeted, "WHAT IS GOING WITH @britneyspears INSTAGRAM??? HELP????" Another user wrote: "@instagram please fix @britneyspears account." Even though some of her followers blame the popular platform for her removing account, a recent report from TMZ revealed that the singer deactivated it herself. However, unlike her Instagram, Spears' Facebook, TikTok, YouTube, Twitter, and even her SoundCloud are still active.
The Instagram deactivation comes a couple of days after her last post highlighted her recent trip to Las Vegas (via Daily Mail). In the lengthy caption, the "Baby One More Time" singer opened up about associating Sin City with "hour-long meet and greets" and performing her two-hour residency show." "Let's just say this time visiting it gave me a whole new perspective on what it means to live!' she wrote, alongside a fresh-faced selfie. At the end of her empowering caption, Spears said she wants to "be feared" over being loved and pitied, because "being loved and being nice got me taken advantage of."
Fans have also speculated that the deactivation is due to her previously reported comeback. In February, a source told The U.S. Sun that the singer was "calmly and secretly plotting" her return to the music industry. The unnamed business associate also revealed she wanted to follow in Adele's footsteps by performing a One Night Only show, alongside a sit-down interview with Oprah. Only time will tell when we'll see Spears on our Instagram feed again.