The End Of Ellen DeGeneres' Show Is Sooner Than We Expected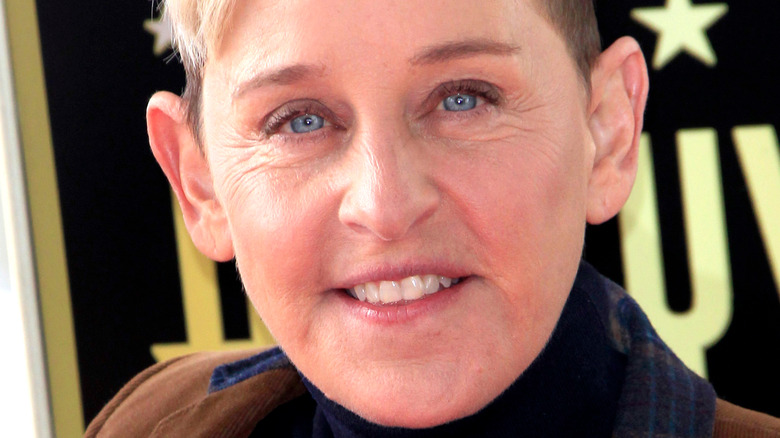 Kathy Hutchins/Shutterstock
We were having a hard time believing that "The Ellen DeGeneres Show" was actually coming to an end at all, so we're obviously also having a hard time with the news that the show will be a thing of the past in just a couple of months. Ellen DeGeneres herself announced that she was planning on wrapping up the show in an interview with The Hollywood Reporter in May 2021, saying at the time, "When you're a creative person, you constantly need to be challenged — and as great as this show is, and as fun as it is, it's just not a challenge anymore."
The show has been a cultural touchstone for pretty much all 19 of its seasons on the air, so many people were shocked when they first heard the news that DeGeneres would be closing shop. Others credited Dakota Johnson — and her much be-memed "That's not the truth, Ellen" interview — with DeGeneres' decision. "Ellen DeGeneres trying to convince us that her show is ending because of lack of creativity, when we know it's Dakota Johnson who ended it," one person tweeted. It's probably also worth mentioning the show faced accusations of a toxic workplace back in July 2020, which led to an investigation, as well as DeGeneres saying that she "take[s] responsibility for what happens at [her] show" and that "necessary changes" were made.
Whatever DeGeneres' true reasons were for ending her namesake show, the fact of the matter is that the final episodes really seem to have snuck up on us. 
Ellen DeGeneres is saying goodbye with a star-studded guest list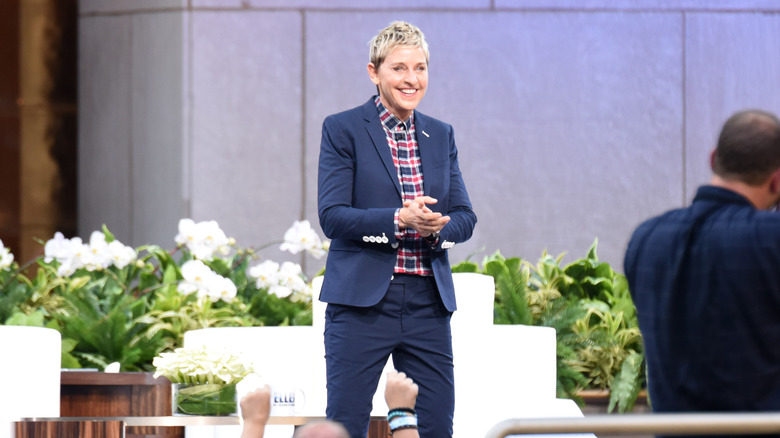 Dave Kotinsky/Getty Images
In an official statement, "The Ellen DeGeneres Show" announced that its final episode will air on May 26, per People, with a lineup of extra-special special guests. That list includes former first lady Michelle Obama, Jennifer Garner, Channing Tatum, Serena Williams, Zac Efron, Adam Levine, Behati Prinsloo, Gwen Stefani, David Letterman, Diane Keaton, Kim Kardashian, and DeGeneres' own wife Portia de Rossi.
"The lineup of special guests will pay tribute to the trailblazing host and share their favorite memories from DeGeneres' 19 iconic seasons," the statement read. DeGeneres tweeted her own announcement of the final episode with a teaser clip, which shows snippets of many of her special guests' previous appearances. (Notably, Dakota Johnson is not among them.) DeGeneres wrote in her tweet, "My final episode airs on May 26. I'm going to miss this."
Whatever your feelings about the talk show host, you can't argue that after she leaves, daytime television will never be the same again.