Wendi McLendon-Covey Confirms Our Suspicions About Jeff Garlin's On-Set Behavior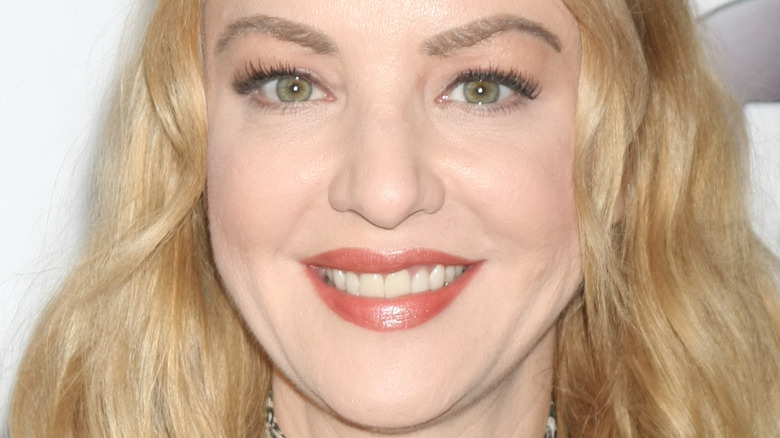 Kathy Hutchins/Shutterstock
Wendi McLendon-Covey just made a bombshell admission about Jeff Garlin's behavior on "The Goldbergs" – and how much he really wanted to be there — that fans may have suspected all along.
As viewers will already know, Garlin left his role playing Murray Goldberg on the ABC sitcom in December 2021 after an investigation into his behavior on-set. The "Curb Your Enthusiasm" star came under scrutiny after Vanity Fair claimed earlier that month that he had allegedly been under investigation for reportedly being part of "a pattern of verbal and physical conduct" on the set of the popular show, which had "made people uncomfortable."
Garlin spoke about the allegations to the outlet and also denied at the time that he had been fired from the show. He addressed the alleged incident, claiming it was "nothing physical by any stretch of the imagination. And the verbal part was a joke that was completely missed."
But shortly after the interview went live, Deadline reported on December 15, 2021, that Garlin was leaving "The Goldbergs" "effective immediately" with sources claiming his departure was "mutual."
"The Goldbergs" was airing its ninth season at the time and has continued to air new episodes since September 2021, with the season finale set to air in March. But not everyone has been loving the storylines working around Garlin's departure.
Wendi McLendon-Covey slams 'The Goldbergs' criticism
Wendi McLendon-Covey, who starred as Beverly Goldberg, the wife of Jeff Garlin's Murray Goldberg, on "The Goldbergs" had a lot to say on March 15 after freelance journalist Noel Murray criticized Season 9.
"They should either cancel 'The Goldbergs' or kill off Jeff Garlin's character because the workarounds they've been using this season ain't working," he tweeted, alongside a video clip that appeared to show Garlin's head superimposed onto a body double.
McLendon-Covey wasn't taking the criticism lying down, though. "Thanks for the great suggestion Noel!" she sarcastically hit back. "This season threw us for a loop because a.) it's hard to incorporate someone who doesn't want to be there and wants to leave mid-scene, and b.) we [weren't] about to re-write the 2nd half of the season. We're doing our best."
Plenty of fans had her back too. "Kudos Wendi to you and the other actors for moving forward with this series in light of what happened..." one person responded in part. Another tweeted, "Losing a cast member then having to deal with this had to be rough... despite those challenges, my family thinks you all knocked it out of the park (aside from the obvious workarounds of course!)."
ABC is yet to confirm if there will be a tenth season of "The Goldbergs," though Garlin doesn't think there will be more episodes. He admitted to Vanity Fair in December 2021, "My gut feeling is we won't be back next year."