Arnold Schwarzenegger Has A Message For The Russian People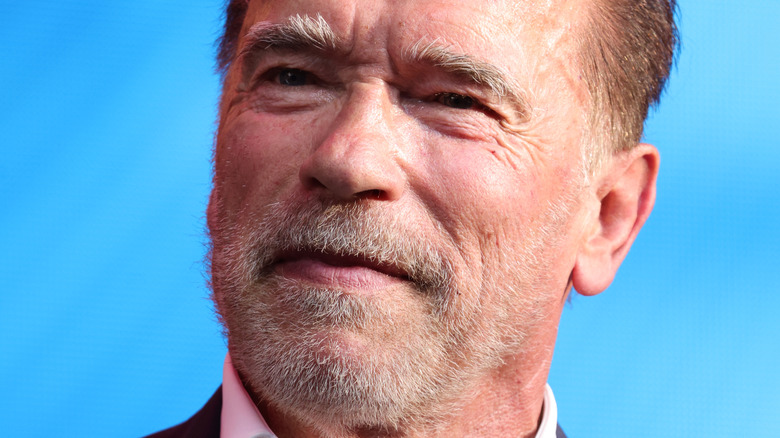 Andreas Rentz/Getty Images
World leaders and celebrities alike have been showing their support for the people of Ukraine ever since Russian President Vladimir Putin decided to invade his neighboring country on February 24. Since then, Ukraine has been under constant attack as the bloodshed and the carnage seems to be getting worse with each passing day. Even Ukrainian-born Mila Kunis has gotten emotional over her connection to her homeland. However, many Hollywood stars, such as Angelina Jolie, have spoken out about the plight of Ukrainian refugees seeking shelter elsewhere, including the children whose lives have been uprooted because of the war. In an Instagram post, Jolie said, "Without an end to the war children will pay the highest price — in trauma, lost childhoods and shattered lives."
And now, another high-profile figure is adding his voice: Arnold Schwarzenegger. But, unlike some others who have been calling for an end to the destruction, the former California governor has a direct message to the people of Russia and those who have been taking to the streets in protest instead.
Arnold Schwarzenegger calls Russian protesters his heroes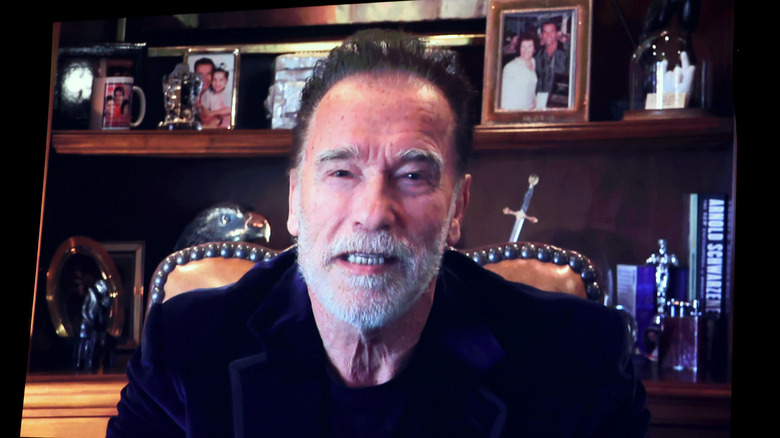 Emma Mcintyre/Getty Images
Since the outbreak of the Russia-Ukraine war, thousands of Russians have taken to the streets of cities such as Moscow and St. Petersburg to protest the war, according to Time. At the same time, an unspecified number have been arrested as well, but CBS News says that an estimated 13,000 have been put behind bars. And now Arnold Schwarzenegger is thanking those who are risking their lives in an effort to speak their truth. In a 9-minute video that the former Hollywood star posted on his Twitter account, he said, "The world has seen your bravery. We know that you have suffered the consequences of your courage. You have been arrested. You have been jailed, and you have been beaten. You are my new heroes."
Many of Schwarzenegger's social media followers have commented on his video with, "Thank you for sharing this message with the world. Russia's people are good. Russia's current leadership is not. But the leadership is making its people and Ukrainians suffer. Change must start there." Others have said, "You are and have been such a positive inspiration to so many people. Both of your messages to the American people after the coup attempt & now to the Russian people are well thought out & impactful." In other words, Schwarzenegger's message of unity and support translates in every language quite clearly.