Angelina Jolie's Heart-Wrenching Statement About The War In Ukraine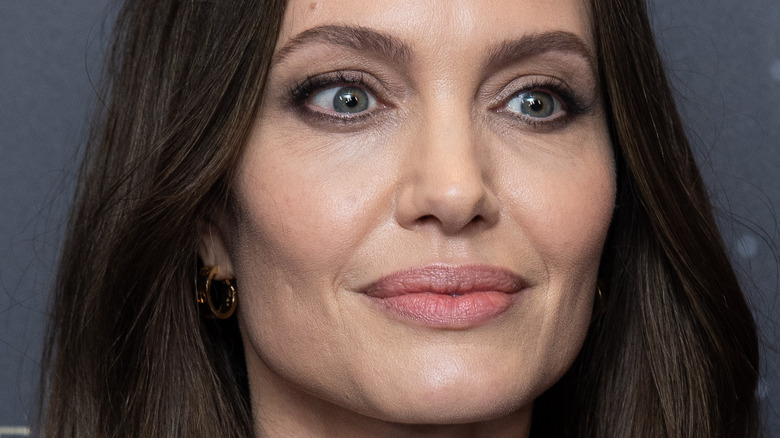 Jeff Spicer/Getty Images
Angelina Jolie was one of the first celebrities to speak out about the atrocities happening in Ukraine following Russian President Vladimir Putin's decision to invade the neighboring country. Since then, she's been updating her fans and followers on Instagram about the millions of Ukrainians who have been forced to seek refuge elsewhere and how the world can help. Back on February 24, Jolie wrote, "Like many of you, I'm praying for the people in Ukraine. My focus along with my @refugees colleagues is that everything possible is done to ensure the protection and basic human rights of those displaced, and refugees in the region."
Unfortunately, the situation in Ukraine has only become more dire, but luckily, even more celebrities like Ryan Reynolds and Blake Lively have made huge promises to help out. Fellow Hollywood star Mila Kunis couldn't help but get emotional about her connection to Ukraine, where she emigrated from as a child. Meanwhile, it's Jolie's heart-wrenching statement that is really driving home a message of peace about the war in Ukraine to fans.
Angelina Jolie advocates for Ukrainian children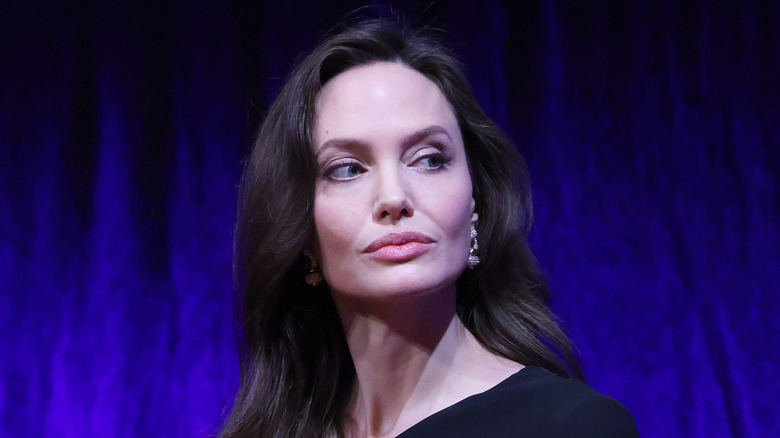 Vittorio Zunino Celotto/Getty Images
While the bloodshed of civilians continues all across Ukraine, Angelina Jolie says that it's the Ukrainian children who are paying the biggest price of the war. That's not just because they are losing their homes, and in some instances their families. According to The Guardian, experts are concerned about a mental health crisis among Ukrainian children, with so many of them drawing "bombs, tanks, and wishes for peace" as they evade attacks. Jolie shared several photos of the war's youngest victims on Instagram, writing, "As well as the millions who've fled over Ukraine's borders, nearly 2 million people are displaced inside their country, many trapped by fighting, denied access to aid, and in direct physical danger." She continued, tagging UN Refugee Agency, "Without an end to the war children will pay the highest price — in trauma, lost childhoods and shattered lives."
As a special envoy for the United Nations Refugee Agency, Jolie has dedicated much of her career to humanitarian efforts that help refugees across the globe. "I found myself a student at their feet," Jolie said of her experience aiding families in crisis in a 2020 interview with Vogue. "I have learned more from [refugees] about family, resilience, dignity and survival than I can express." Jolie continues to show her compassion for refugees by speaking up about the humanitarian crisis in Ukraine, and inspiring others to get involved.