Blake Lively And Ryan Reynolds Make Huge Promise To The People Of Ukraine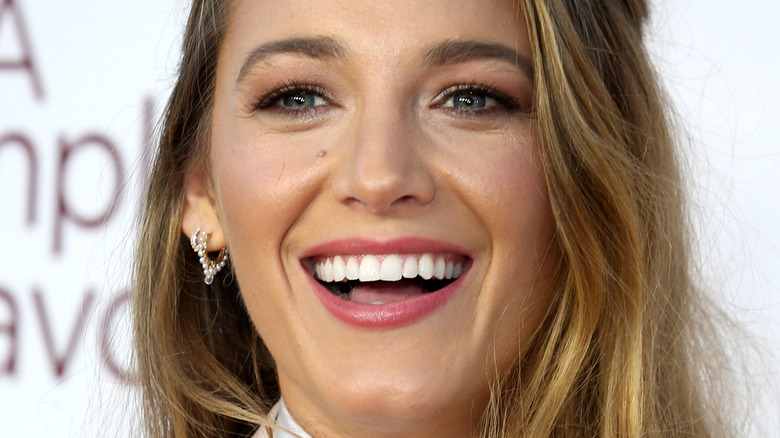 Cubankite/Shutterstock
Soon after Russian military troops descended on Ukraine, the world has been watching and paying attention with each and every live update both from the mainstream news networks and on social media. In fact, some Americans believe Vladimir Putin would have not attacked Ukraine if Donald Trump were still president. While that debate has prompted some dialogue about the matter, the continued bloodshed and bombardment of cities like Kyiv have prompted Prince William and Kate Middleton to speak out about the matter. In addition, Barack and Michelle Obama had strong words about the Ukraine situation while celebrities such as Angelina Jolie have urged the public to help any way they can. The Hollywood star wrote on Instagram, "Like many of you, I'm praying for the people in Ukraine. My focus along with my @refugees colleagues is that everything possible is done to ensure the protection and basic human rights of those displaced, and refugees in the region," tagging in the UN's Refugee Agency.
Now, Blake Lively and Ryan Reynolds have just made a huge promise to the people of Ukraine, too.
Ryan Reynolds and Blake Lively will donate up to $1 million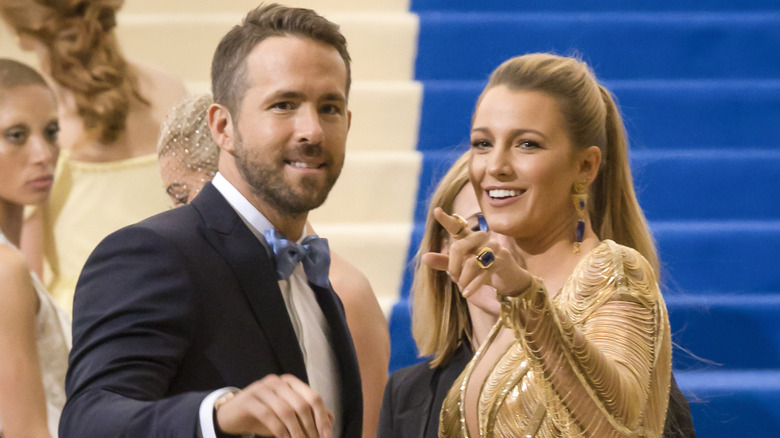 Ovidiu Hrubaru/Shutterstock
According to CNN, Hollywood couple Blake Lively and Ryan Reynolds have pledged to match donations for Ukrainian refugees for up to $1 million. The Washington Post reports that over 400,000 Ukrainian refugees have fled to neighboring countries such as Poland, Romania, and Moldova, with hundreds of thousands more expected to cross the border on the coming days and weeks ahead. This has prompted Lively and Reynolds to take action. The actor wrote on his Twitter account, "In 48 hours, countless Ukrainians were forced to flee their homes to neighboring countries. They need protection. When you donate, we'll match it up to $1,000,000, creating double the support," while Lively added an Instagram photo from UNHCR on her Instagram account of a child with the caption, "@vancityreynolds and I are doubling every dollar donated to @usaforunhcr up to $1,000,000 ... @usaforunhcr is on the ground helping the 50,000+ Ukrainians who had to flee their homes in less than 48 hours." She continued, "@usaforunhcr is providing life saving aid, and also working with neighboring countries to ensure protection for these families."
Celebrities stepping up to the plate, donating and aiding in humanitarian efforts is a real-life starring role.