William And Kate Break Their Silence About The Ukraine Crisis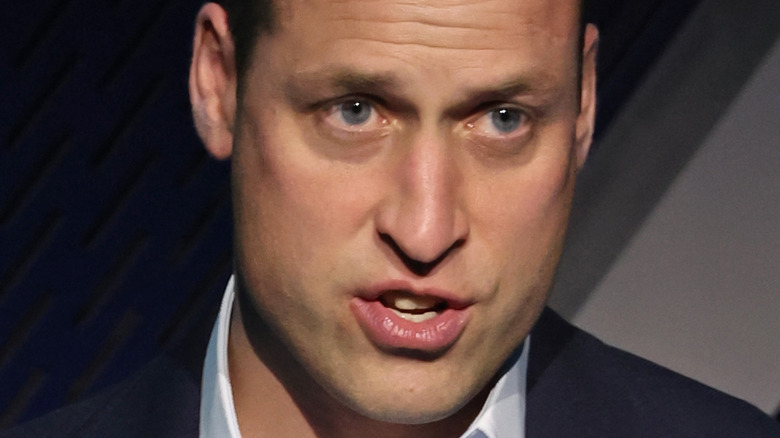 Chris Jackson/Getty Images
After a long history of proxy wars and conflicts, Russian President Vladimir Putin is now going after his long-standing goal of taking the country of Ukraine back under Russian rule. Ukraine declared its independence from Russia after the fall of the Soviet Union in 1992, and Putin is willing to use violence to reclaim it, per National Geographic. Just during the week of February 20, Russia has launched missile attacks on Ukraine's capital Kyiv, per The New York Times.
In response to Putin's acts of aggression, the United Kingdom has placed sanctions on "Russian banks and oligarchs," per BBC News. In addition, the public outcry of support for Ukraine has been loud. Barack and Michelle Obama sent their prayers to the innocent civilians in Ukraine who are in danger. Celebrities like Angelina Jolie have urged the public to think about and help Ukraine in any way they can.
As the events in Ukraine unfold, all eyes are on the leaders of the world to see how they will react to Russia's actions. Although the royal family has historically been expected to remain neutral and apolitical in all matters, the Duke and Duchess of Cambridge have responded to the Ukraine situation with a statement.
Prince William and Kate support Ukraine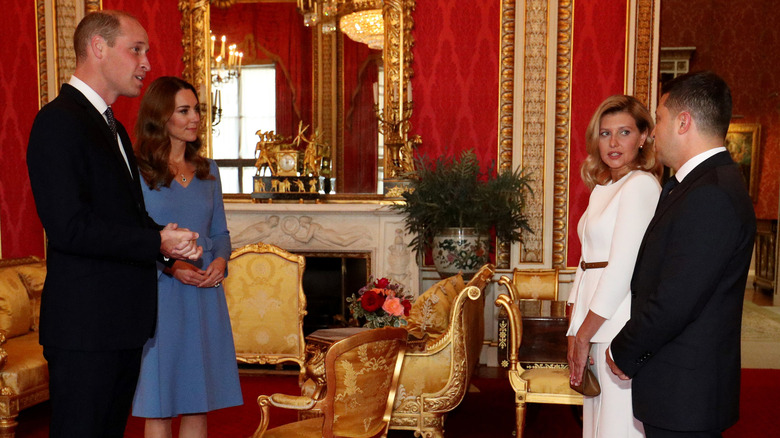 Wpa Pool/Getty Images
As the possible soon-to-be patriarch of the royal family, Prince William has the security clearance to stay updated on military intelligence. It was reported that just before the attacks on Ukraine, Prince William met with the British intelligence agency, MI6. Although it was never revealed exactly what information William received, the prince and his wife Kate Middleton released a statement of support for the country of Ukraine on February 26.
On their official royal Twitter, the couple recalled how for the first time after the lockdowns because of the COVID-19 pandemic in October 2020, Ukraine's President Volodymyr Zelenskyy and his wife Olena Zelenska "to learn of their hope and optimism for Ukraine's future." Perhaps this personal connection to Zelenskyy is what prompted the duke and duchess to voice their support for Ukraine.
They continued, "Today we stand with the President and all of Ukraine's people as they bravely fight for that future." The message finished with Ukraine's yellow and blue flag and the couple's initials. Breaking the royal precedent of being as apolitical as possible proves just how important this issue must be to William and Kate.