Jaden Smith Opens Up About Love For Justin Bieber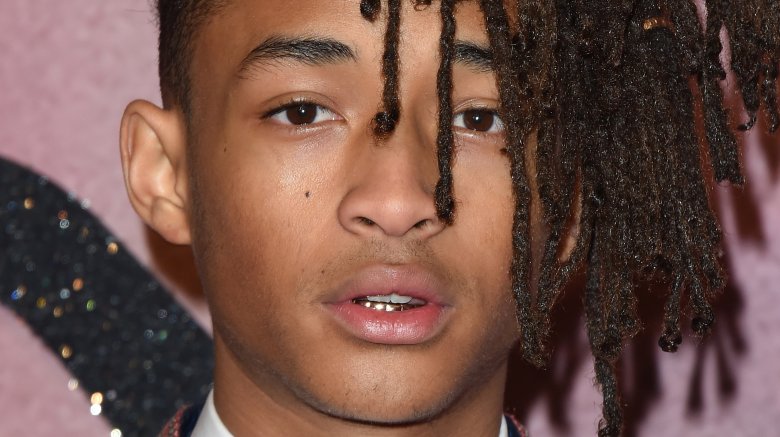 Getty Images
The Twitter philosopher is always going to be there for pal Justin Bieber.
Jaden Smith spoke to Entertainment Tonight at BeautyCon in Los Angeles on Sunday, Aug. 13, 2017, and he opened up about his undying love for the "What Do You Mean?" singer.
When asked about his recent "I love Justin Bieber" tweet, Smith said, "I just had to tweet 'I love Justin Bieber' because that's just a fact, you know."
The 19-year-old continued, "I think that he's amazing, honestly. He's really just like a brother to me and he introduced me to Twitter and a lot of people don't know that. I think I'm one of the only Twitter accounts ever that has ever been verified with zero followers, because he just called Twitter directly and was like, 'Yo, I want my friend Jaden to have an account, set it up and verify his account' ... he did that for me."
But Smith obviously adores Bieber for more than just hooking him up with his favorite social media platform. Smith told ET, "The amount of change [Bieber's] being able to make in the world is just insane."
Regarding Bieber's recent concert cancellation, Smith noted that he believes his friend will be "OK" and  "totally fine," despite fan outrage.
"He's just an amazing guy and everybody — life is hard, you know? We all go through things but the difference between other people is that no one knows about it," he explained.
"It's really difficult for people like Justin or me or all types of people in the limelight," the The Get Down actor continued. "Like, when you go through things, people find out and that makes it harder for you than the actual reality of what is happening. It makes it so much harder that everybody knows about it than the actual situation."
As Nicki Swift previously reported, Bieber, 23, canceled the final leg of his Purpose world tour in late July 2017, despite having just 14 shows left. His manager Scooter Braun quickly defended his client's decision, noting that "a man's soul and well being I truly care about came first."
Bieber later addressed the matter on his Instagram account, stating that he wanted his "mind heart and soul to be sustainable" so that he could eventually be the kind of husband and father he wants to be.
Wonder what's been going on with the "Never Say Never" singer? Here's everything you need to know about Bieber's past few years.