Russia's Treatment Of Brittney Griner Just Got Way Scarier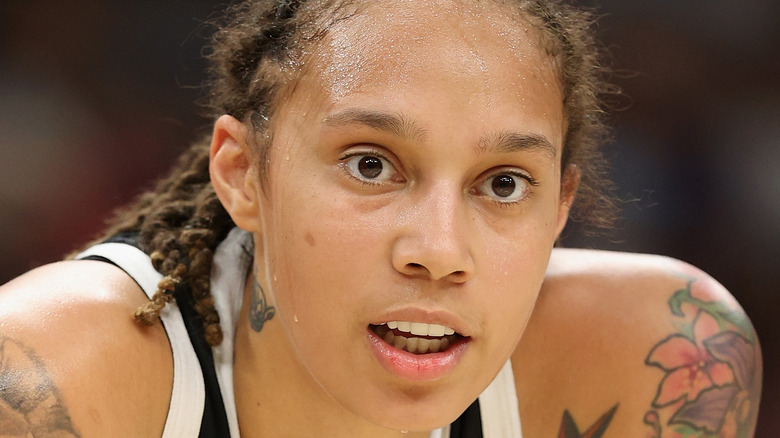 Christian Petersen/Getty Images
WNBA star and Olympic champion Brittney Griner has found herself in international turmoil, as the athlete was arrested in Russia after authorities discovered an illegal substance in Griner's possession during a search at a Moscow airport in February, according to CBS News. The outlet reports that Griner was detained after a search of her luggage revealed vape cartridges that contained an oil derived from cannabis.
When news of Griner's arrest was made public, her wife, Cherelle Griner, took to Instagram to address concerns for the athlete's health and to thank fans for their support. "Thank you to everyone who has reached out to me regarding my wife's safe return from Russia," she said. "I understand that many of you have grown to love BG over the years and have concerns and want details. Please honor our privacy as we continue to work on getting my wife home safely."
Griner has been a part of the Russian Premier League for seven years, playing on Russia's UMMC Ekaterinburg team during the WNBA's off-season (per The Atlantic). While details of Griner's detainment have been minuscule, a recent court decision could further complicate her case.
Griner's detainment has been extended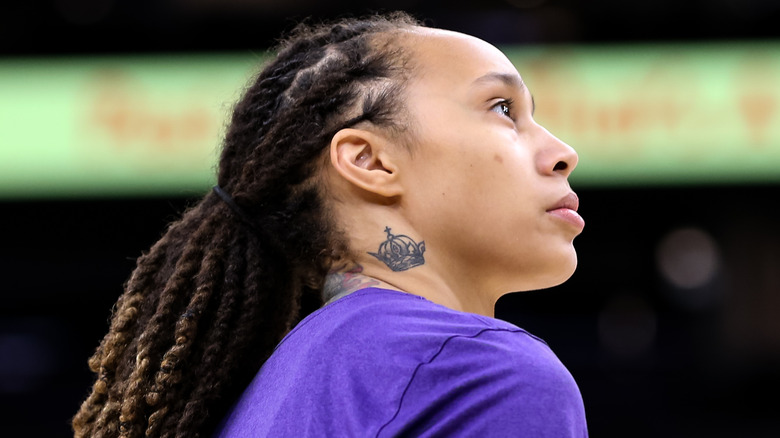 Mike Mattina/Getty Images
Brittney Griner's arrest in Russia has just gotten even scarier, as the two-time Olympic champion has just had her detainment extended until May, according to Russian news outlet TASS (via CNN). "The court granted the request of the investigation and extended the period of detention of the US citizen Griner until May 19," the court said.
Griner's court appearance marked the first time the WNBA center had been seen since Russian customs released footage of her February arrest. Griner is seen in the clip — posted by correspondent Russian outlet Mash – being escorted by two officers in a Moscow court, where she reportedly pleaded not guilty to drug charges.
Griner's arrest and the subsequent extension of her detainment come during an even more tumultuous period, as Russia is invading Ukraine. Many political figures have since spoken out about Griner's arrest, including former presidential candidate Hillary Clinton, who tweeted "Free Brittney," along with an article about the athlete. U.S. Rep. Colin Allred also voiced his concern's for Griner's wellbeing, telling TMZ, "We have to make sure that she's treated as anyone else would be and she's not a symbol or a hostage or anything like that."