What's The Real Meaning Of Strange By Miranda Lambert? Here's What We Think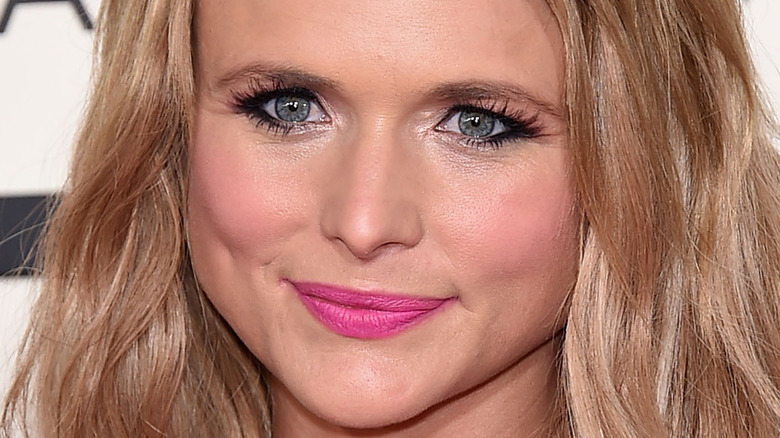 DFree/Shutterstock
Country music star Miranda Lambert recently released a new song called "Strange" and also announced that her new album, "Palomino," will be out on April 29, per Stereogum. According to the Tennessean, this will mark the ninth solo studio album release for Lambert, whose last solo release was "Wildcard," which was put out in 2019. In 2021, she went on to release "The Marfa Tapes," which was made in collaboration with Jack Ingram and Jon Randall.
"Strange" is one of 15 total songs on the upcoming album's track list. The memorable single has gained nearly half a million clicks following its music video drop on YouTube. The "Palomino" song collection also includes another single that Lambert released in preparation for the album drop, called "If I Was A Cowboy." Similar to that track, Lambert collaborated with music producers and co-wrote the lyrics of "Strange." Luke Dick and Natalie Hemby also penned the song with Lambert, per Genius, and together they came up with a captivating track that's relatable for everyone, following the many bizarre experiences that have been lived through during the pandemic.
Miranda Lambert's song is about the 'strangeness' of the pandemic
The new single "Strange," which was co-written and recorded by country singer Miranda Lambert, includes lyrics that reference feeling off, or out of place in the middle of weird surroundings. While she was a guest on Apple 1 Music with Zane Lowe, per Taste of Country, Lambert described the inspiration behind the song's theme.
While writing with Luke Dick and Natalie Hemby in the midst of the pandemic, "Strange" came about in a "really cool organic way," Lambert said. "[We] were out writing at my farm and Natalie had this really cool idea and melody and just the song title 'Strange,'" she added. "We were talking about all the strangeness going on in the world at the time." 
Lambert also said they intended for the song to be a fun "escape from a reality that isn't too good." Some words from the song that reflect this are, "Get on a jetliner goin' anywhere bound / Pick a string / Sing a blues / Dance a holе in your shoes / Do anything to keep you sane / 'Cause times like these make me feel strange," as Genius noted. These lyrics encourage listeners to have a good time however they can, in order to get through uncomfortable and unfamiliar circumstances. The track is just a preview of the unique messages Lambert will be sharing through her music on the "Palomino" album.
Strange is part of a brand-new kind of Miranda Lambert album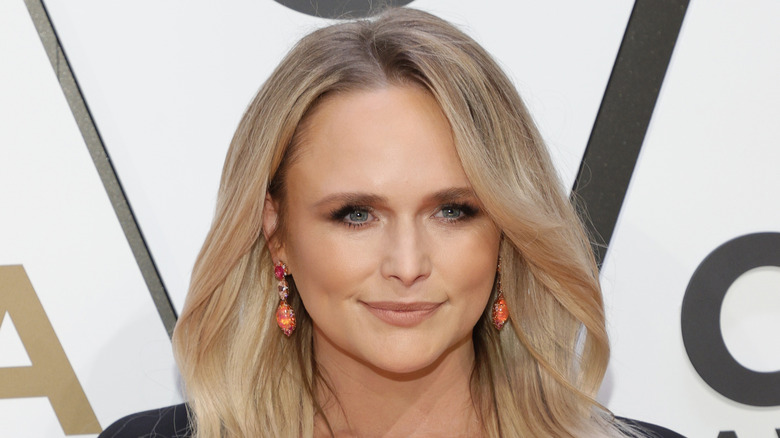 Jason Kempin/Getty Images
"Strange" is a song off of Miranda Lambert's next album "Palomino," which was written with lyrics that encourage listeners to do what they can to get through unusual times, as many faced throughout the height of the pandemic in 2020. Lambert revealed to Billboard in January 2022 that the album had been finished, and she said that it "has a vibe and it's different than [she's] ever done," while still staying true to her classic country sounds.
The Boot reported that, while talking to Apple Music, Lambert expressed how creating music with songwriters Jon Randall and Luke Dick brought out the best of her artistic abilities, which fans can look forward to when the album is out in late April. In addition, the songs on the album will likely reflect the enjoyment the three had in collaborating together. "It just felt like friends getting together, creating art, and doing what we were meant to do," Lambert said. "And it's so much more we're fun when you get to do it with your friends."
Per the singer's website, Lambert will have a tour beginning in April through August 2022, so listeners can get excited to hear the album soon — not just pre-recorded, but live too!