What's The Real Meaning Of 'If I Was A Cowboy' By Miranda Lambert? Here's What We Think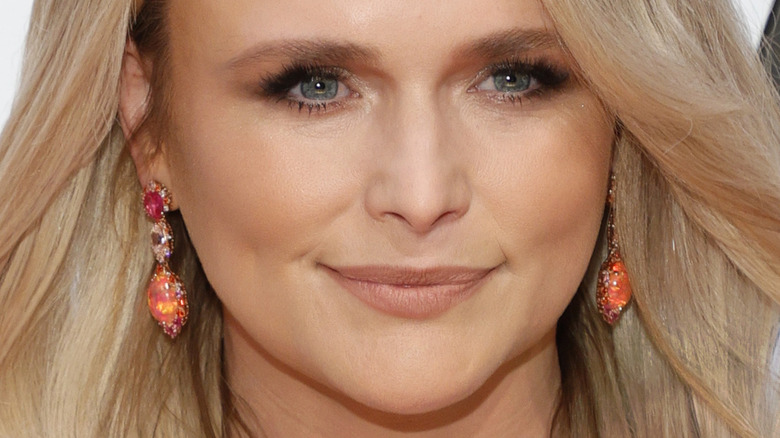 Jason Kempin/Getty Images
Singer-songwriter Miranda Lambert made her way to a record deal with Epic Records after earning third place on "Nashville Star" in 2003, and she has released some highly successful music in the nearly 20 years since then. Some of the No. 1 hits she's released include "White Liar," "Mama's Broken Heart," and "Heart Like Mine," per Country Swag.
In October 2021, Lambert dropped yet another ditty: the song "If I Was a Cowboy." The release of the new track also came with the promise of more fare from the country music superstar, who told Billboard in January 2022 that the song's release would be the first to usher in a full album drop later on in the year. "We are finished and now we're just tying the bows on all that stuff," Lambert said of the upcoming record. "[The album] has a vibe and it's different than I've ever done, but it's obviously still me. When I sing, it's straight-up country, no matter which way I twist it." Even though the album has yet to materialize, listeners could — and can — play "If I Was a Cowboy" on repeat in order to experience the powerful, positive messages behind its sound. And according to the song's lyrics, the central themes of the song are clearly tied to one big thing.
'If I Was a Cowboy' is a celebration of the western U.S.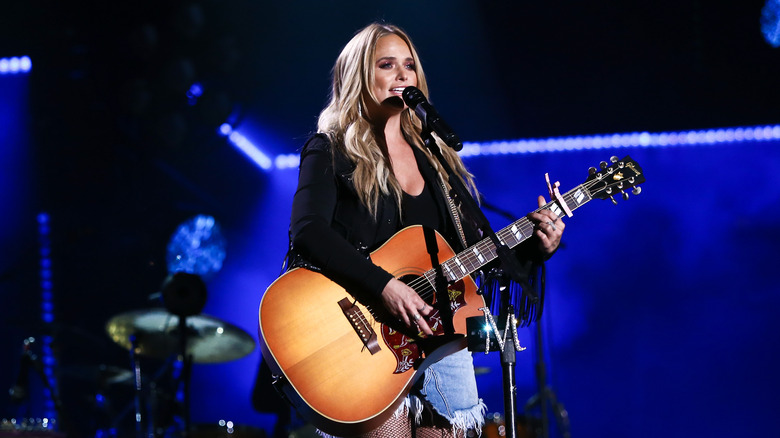 Debby Wong/Shutterstock
"If I Was a Cowboy" is a fun country tune Miranda Lambert penned with her music producer, Jesse Frasure. Lambert told The Boot about her experiences writing the track with Frasure, which marked the first time the two collaborated on a song. According to Lambert, they wrote it as an homage to all things Wild West, right down to the details. Those details sealed the deal for Lambert, who said that including cowgirl phrases was "a blast."
"We went out to the West in our heads, and I had to use all my favorite little quirky cowgirl terms — like 'hairpin trigger,' for instance — so I'm really, really excited about this song. It makes me bring out my inner cowgirl," Lambert said. The hook of the song contains a plentitude of lyrics that nod toward the cowpoke lifestyle: "If I was a cowboy, I'd be wild and free / Rolling around these towns like tumbleweeds ... You thought the West was wild but you ain't saddled up with me / If I was a cowboy, I'd be the queen." Indeed, "If I Was a Cowboy" does more than merely celebrate the West: It also empowers women. Even more than that, it advocates for women to have the freedom to be as wild and powerful as any cowboy counterpart.
Miranda Lambert is giving away some of her 'If I Was a Cowboy' wardrobe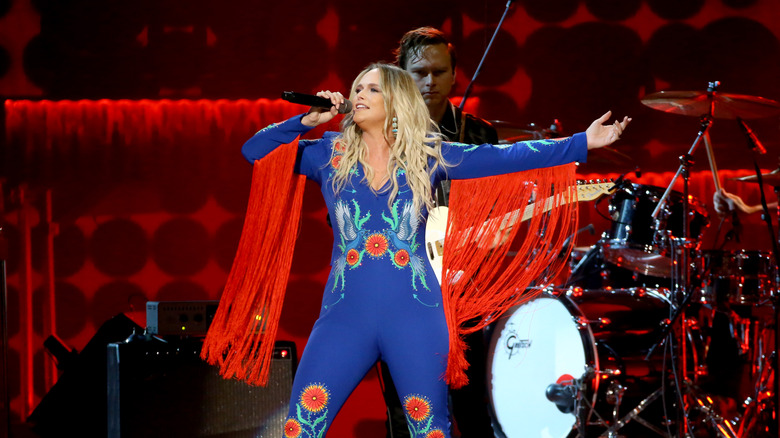 Terry Wyatt/Getty Images
Miranda Lambert's "If I Was a Cowboy," has caught on with fans of the talented singer, as its music video has received millions of views on YouTube since its debut. As the song celebrates the Wild West and features cowgirl slang, Lambert wore fringed jackets, cowboy hats, and cowboy boots in the video, solidifying the song's overall themes. Months after its release, Lambert gave fans of the song a chance to win some memorabilia from the "If I Was a Cowboy" video shoot in a giveaway Lambert announced via Instagram in February. Fittingly, the grand prize was a pair of boots from the singer's brand, Idyllwind by Miranda Lambert.
Along with the fashion used in the video, the lyrics of the song set the scene for a true country experience. As noted by Wide Open Country, Lambert pays tribute to legendary country artists with the words, "So mammas if your daughters grow up to be cowboys, so what?," which puts a powerful spin on lyrics from "Mammas Don't Let Your Babies Grow Up To Be Cowboys" — a tune that has been covered by Willie Nelson and Waylon Jennings. Overall, "If I Was a Cowboy" is a skillful mix of catchy sounds that celebrate the Wild West and themes that promote strength and positivity for Lambert's audience.