The Truth About The Actor Who Plays Edwina On Bridgerton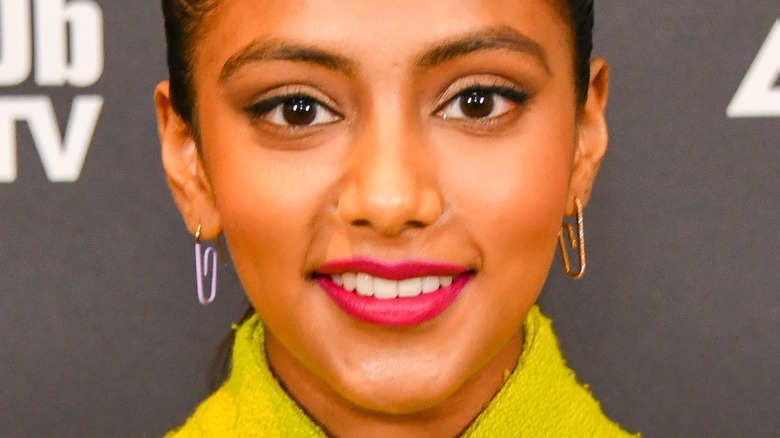 David M. Benett/Getty Images
At long last, "Bridgerton" is back for Season 2! The show's second installment sees the return of old favorites like Lady Whistledown, the queen, and the spunky Eloise Bridgerton, but the main plot is focused on Anthony and two new characters: Kate and Edwina Sharma, per Harper's Bazaar. The two beauties are fresh faces in the world of the show and for audiences — especially those in the U.S. While we recognize Simone Ashley, the actor who plays Kate, from Netflix's "Sex Education," we know less about the woman playing her younger sister, Edwina.    
The Shondaland Instagram account describes Edwina as "the perfect debutante." The description continues, "She's kind-natured and endlessly endearing. But while she may be young and naive, she also knows what she wants: a true love match." The character is played by Charithra Chandran, who is a relative newcomer. Naturally, we wanted to learn as much about the actor as possible, so here's what we found out. 
Charithra Chandran is new to acting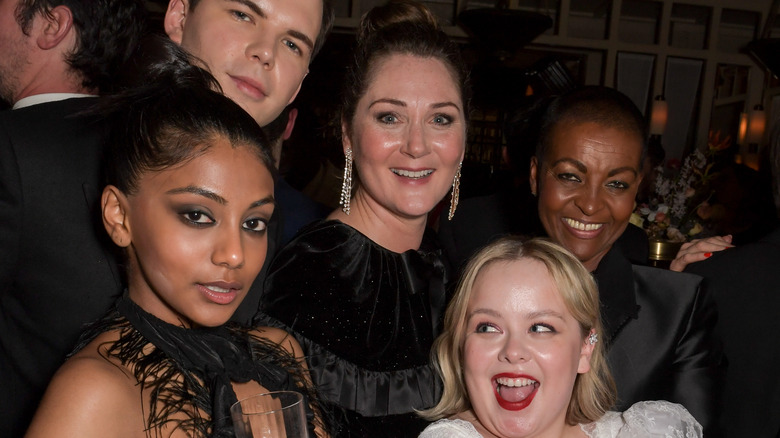 David M. Benett/Getty Images
Playing Edwina Sharma in "Bridgerton" Season 2 isn't Charithra Chandran's first time on screen. According to IMDb, she's also been on the British spy series "Alex Rider," and has a role on the show, "Pillow Talk." But other than those few credits, Chandran is practically brand new to acting. 
Born in Scotland and raised in Oxford, Chandran majored in politics, philosophy, and economics at Oxford University and had only gotten involved in drama as a hobby, according to an interview with The Face. "I'd do more plays and rehearsals than studying, like one every month," she said, explaining that her time in theater was the "best time of my life," but she hadn't at first considered making it a career. "I thought, you know what? Why don't I just do this rather than what other people expect of me? So I cold-called people, emailed different agencies, sent off my s****y showreels and CV."
The actor behind Edwina is outspoken
It seems unbelievable that in just a few short years, Charithra Chandran went from economics student to starring in "Bridgerton" — one of the biggest series Netflix has ever released. While Chandran's character Edwina Sharma may be the "perfect debutante," per Instagram, Chandran herself is definitely no shrinking violet. She's been outspoken about the lack of diversity in Hollywood and how she feels as a person of color in this starring role. 
"Minorities are often alluded to as being there to tick boxes, to fill a quota," she said in a Radio Times interview (via Independent). "I cannot tell you how unbelievably invalidating that is. It penetrates our minds and makes us feel like we're not worthy of success." She even said, "I had people at university tell me, 'You only got the lead in that show because they needed to have a person of color in it.' It makes you doubt everything." However, we'd like to think that Shonda Rhimes knows better than the people at Chandran's alma mater.