What Is Monica Raymund Doing Now After Leaving Chicago Fire?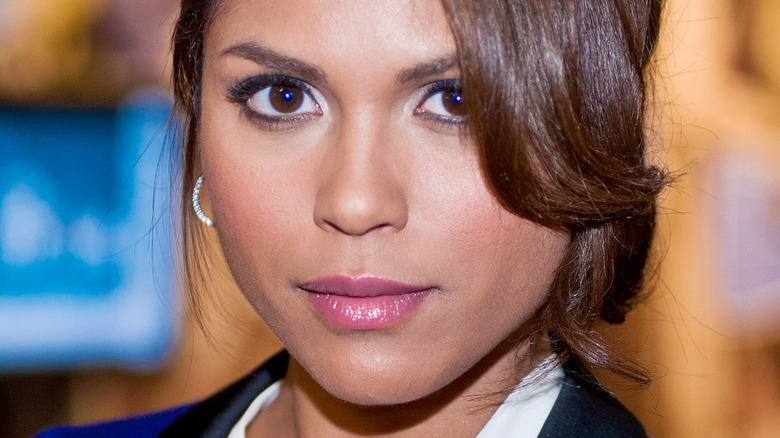 Timothy Hiatt/Getty Images
Over time, primetime television has been inundated with an array of gripping procedural dramas. The options have been limitless — from shows like "Law and Order" and "CSI" to "Grey's Anatomy" and "ER." Since 2012, the popular NBC drama "Chicago Fire" has been one of the few shows to steadily rule the ratings board. For those who have not seen the Dick Wolf-produced series, the show follows the complicated lives of the firefighters and paramedics of Firehouse 51. Since its debut, fans have been captivated by its diverse set of characters and their intricate storylines. One of the series' most popular characters was Gabriela Dawson, who was played by Monica Raymund.
During her time on the popular drama, Raymund's beloved character experienced many challenges as a paramedic and firefighter. Alongside Dawson's career journeys, viewers were also drawn to her romantic relationship with fan-favorite character Matt Casey — who was played by "House" star Jesse Spencer. However, after the Season 6 finale, Raymund took to Twitter and revealed she was leaving "Chicago Fire." "It has been an honor to play Dawson on 'Chicago Fire' and one of the most meaningful experiences of my life," she wrote (via Entertainment Weekly).
Monica Raymund has been booked and busy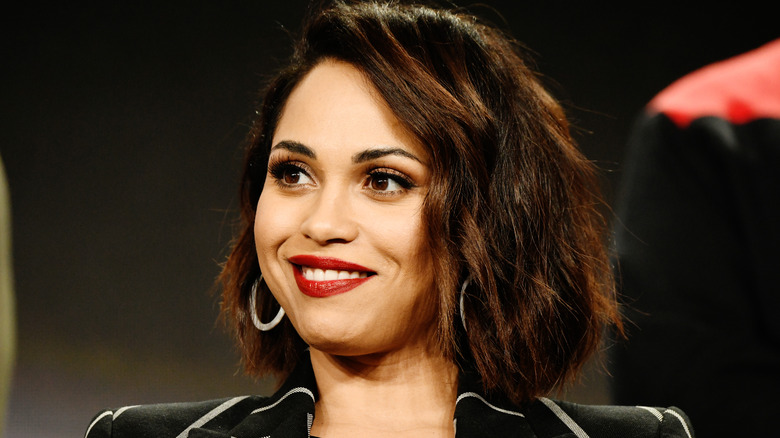 Michael Kovac/Getty Images
Raymund's departure from "Chicago Fire" shocked fans, who not only became invested in her character's growth but also the lovable "Dawsey" ship. In a 2018 interview with the Chicago Tribune, the actor gave insight into her decision and revealed she was "hungry" to explore other projects. "I'm not sure the exact moment when it happened, but I knew that my six-year contract was coming to an end, and I felt I was hungry to explore a different role, a different story," the "Good Wife" star explained.
After leaving "Chicago Fire," Raymund went on to pursue an array of projects. In 2020, she secured the lead role on the STARZ series "Hightown" as Jackie Quiñones, a National Marine Fisheries Service Agent. The critically-acclaimed show, which takes place in Cape Cod, follows Raymund's character as she investigates a murder while also struggling with her drug and alcohol addiction.
In a 2020 interview with BlackFlim.com, the "Happy Baby" star said she was "incredibly honored" to take on the role. "This is such a dream come true for me and especially to play a character that I feel I know so intimately, especially a character that represents such a marginalized community," she said. Alongside her ever-expanding acting credits, Raymund has also earned credits as a director. In 2021, she directed an episode of "Hightown", "The Sinner" and "Law & Order SVU," per IMDb.
The door to a 'Chicago Fire' return is 'always open'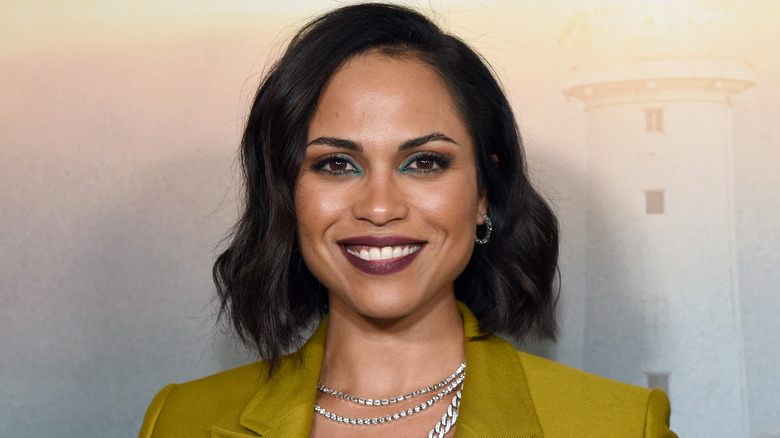 Michael Kovac/Getty Images
Although Raymund's time as a series regular on "Chicago Fire" is over, that hasn't stopped the actress from returning to the show in a guest capacity. During Season 8, episode 9, she surprised viewers when Dawson made an appearance at a charity ball. The series' creatives also planned to bring her character back in Season 9 for a plot point between Casey and Sylvie Brett's emerging romantic relationship. However, in a 2021 interview with Deadline, Raymund revealed that the appearance was canceled due to COVID-19 restrictions.
In the same interview, she opened up about her potential future with "Chicago Fire." "I love my boy Derek, he's my boy," she said. "I never close the door on Gabriela Dawson. The door is always open. I never say no to an opportunity to tell stories." She also touched on Jesse Spencer and his departure from the series. "I wish Jesse all the best. I love him so much. They were so lucky to have him and I'm excited to see what he does next," she said.
Like Raymund, Spencer reflected on his "Chicago Fire" role fondly. On his exit, he told USA Today, "It was a difficult decision because I've loved the show from the start."