The Real Inspiration Behind Dolly Parton's Jolene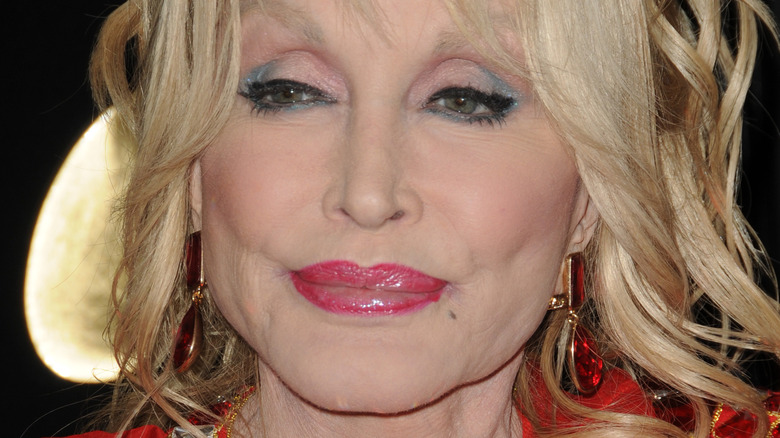 Kathy Hutchins/Shutterstock
"Jolene" is a music icon almost as big as her creator, Dolly Parton. The multi-Grammy award-winner released the hit in 1973, but "Jolene" is far from confined to that decade. Music fans born generations after the song came out are still shouting, "Please don't take him just because you can," from the top of their lungs today. Artist after artist has kept "Jolene" alive and current, having been covered by more than 30 musicians — from garage rock duo "The White Stripes" to Miley Cyrus, according to NPR.
In 2000, singer-guitarist Jack White helped introduce "Jolene" to contemporary rock fans who might never have come across the country gem. For White, "Jolene" has a simple, yet timeless theme that almost everyone can relate to. "I thought to take the character and change the context and make this red-headed woman my girlfriend, and that she's cheating on me with one of my friends," White told NPR in 2008.
Cyrus's 2012 cover had everyone realizing the former Disney star could actually sing. Of course, Parton knew and was waiting for everybody else to catch on. "What people don't realize about her is she is such a fantastic singer and songwriter," Cyrus's godmother told AOL Music in 2008 (via People). Whether we prefer its rock versions, one of its many country renditions, or the timeless original, "Jolene" is a part of our cultural memory. But who is this Jolene gal, anyway? Well, she's a combination of an 8-year-old and a flirty redhead.
Dolly Parton was inspired by a young fan and a bank teller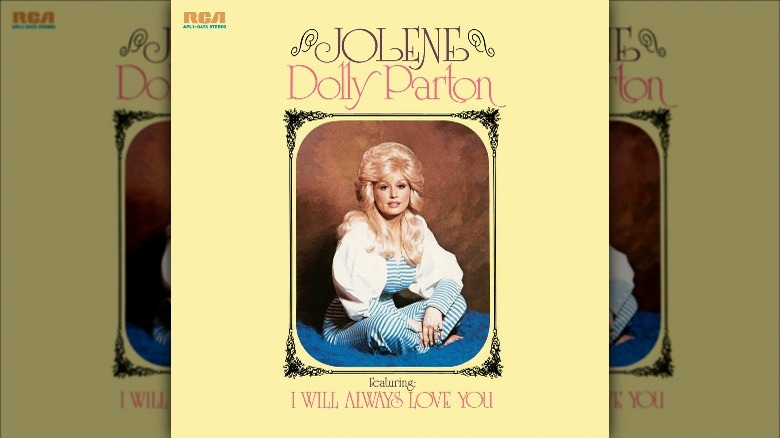 Donaldson Collection/Getty Images
"Jolene" isn't inspired by just one person or even by a particularly dramatic event in Dolly Parton's life. The seed was first planted in the early days of Parton's marriage to Carl Dean, when silly jealousy tends to hit more frequently, she told NPR in 2008. The country star noticed whenever Dean went to the bank, the red-headed teller was particularly attentive. "She got this terrible crush on my husband," Parton said. "And he just loved going to the bank because she paid him so much attention."
Parton said she wasn't threatened, contending the situation became just "a running joke" between them. "So it's really an innocent song all around, but sounds like a dreadful one," she explained. Years later, however, Parton indicated she may have been more annoyed than she had previously let on. "I wrote that years ago when my husband ... was spending a little more time with Jolene than I thought he should be," she told a Glastonbury crowd in 2012, according to the Independent. 
The flirtatious bank teller's name wasn't Jolene, though. The inspiration for the song title had actually come before the bank employee gave her the storyline. During a concert early in her career, an 8-year-old fan approached Parton for an autograph. "So what is your name?' And she said, 'Jolene.' And I said, 'Jolene. Jolene. Jolene. Jolene.' I said, 'That is pretty. That sounds like a song,'" she recalled to NPR.
Dolly Parton sang a special 'drag queen' version of Jolene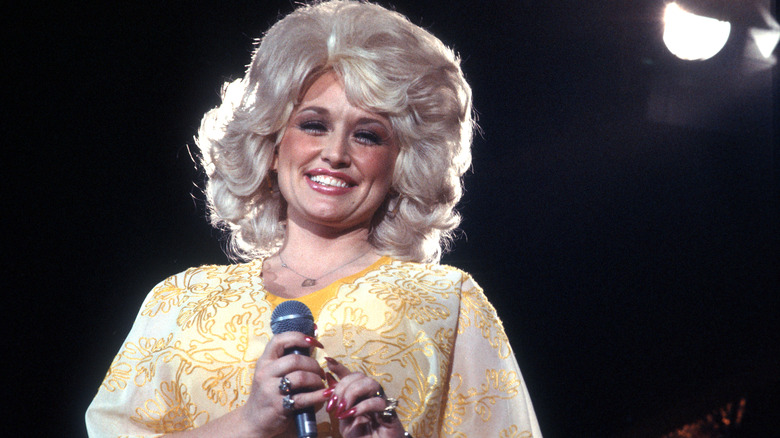 Michael Ochs Archives/Getty Images
Dolly Parton is more than comfortable allowing others to cover her famous songs, and she isn't afraid to switch things up herself either. During a November 2012 appearance on "Late Night with Seth Meyers," Parton offered a rendition of "Jolene" in honor of her LGBTQ+ fans. "Drag queen, drag queen, drag queen, drag queen... please don't take him just because you can," Parton sang, dedicating the version to "my gay crowd."
Fans have even suggested that "Jolene" is actually about the narrator's love for Jolene, an interpretation offered by a Twitter user in a lengthy thread that went viral in 2020. As the user pointed out, the main character proclaims Jolene's name over and over (31 times, to be exact) but never even mentions her "man" by name or describes him at all. And this user isn't alone. BuzzFeed compiled a list of queer-inspired renditions of "Jolene." 
Parton has long made her advocacy for LGBTQ+ rights and same-sex marriage known, Australia's ABC noted. Parton has been close to the community for a long time, having even entered a Dolly Parton drag queen contest — and losing. "At a Halloween contest years ago on Santa Monica Boulevard where all the guys were dressed up like me and I just overexaggerated my look and went in and just walked up on stage," she told "Good Morning America" in 2009 (via ABC News). "I didn't win. I didn't even come in close."