NCIS' Sean Murray Has A Surprising Connection With His On-Screen Sister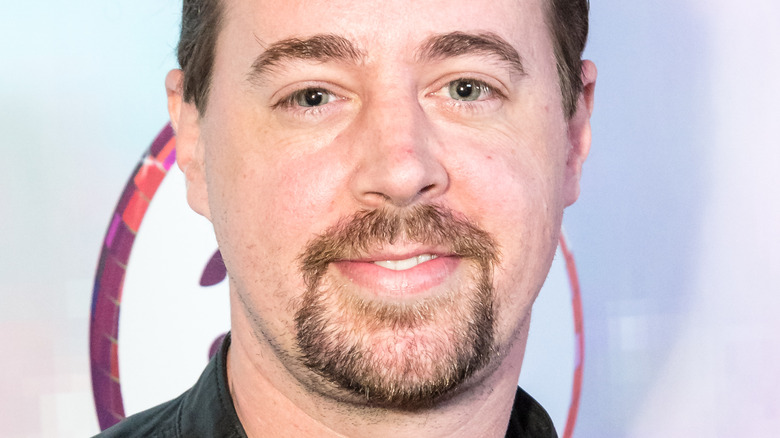 Greg Doherty/Getty Images
The crime drama "NCIS" has been a fan favorite since premiering in 2003. Per CBS, "[It's a] show that focuses on the sometimes complex and always amusing dynamics of a team forced to work together in high-stress situations." Sean Murray is an "NCIS" O.G., as he has appeared on the show since Season 1, playing Timothy McGee.
Murray revealed that he wasn't originally supposed to be a permanent character — they initially intended for him to play a one-off role. Murray first appeared in Episode 7 as McGee, a rookie agent helping out on a local case. However, as the first season progressed, his character was revived and he became a staple of the show because of a three-minute gap in edited material. Hey, that's Hollywood, folks! Murray said producers decided to fill the time by resurrecting McGee for a brief scene. "After that, my character started appearing in each episode with a little more to do each time," Murray told Icon Vs. Icon.
According to his CBS bio, Murray was born to play a role in the Navy — literally. He first entered the world in Bethesda Navy Hospital in Maryland and spent his formative years moving around the world as his father, a now-retired Navy captain, was deployed to different bases. And, it turns out both the show and the actor like to keep it in the family, as the "NCIS" star has a surprising connection with his on-screen sister.
NCIS really keeps it in the family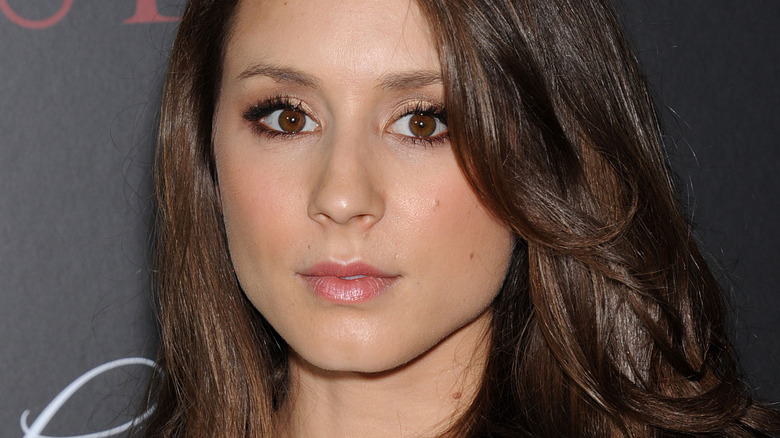 DFree/Shutterstock
Donald Bellisario is the creator and executive producer of "NCIS," and he's a Hollywood bigwig who likes to keep his family close — both off- and on-camera. Because of Donald's family first filming policy, Sean Murray has a surprising connection with his on-screen sister, Sarah McGee, who's played by former "pretty Little Liars" actor Troian Bellisario.
Now, stay with us here, as it can get a bit confusing. Per Celeb Family, Donald has said "I do" four times. His first spouse was Margaret Schaffran, with whom he has four kids. Donald's second wife was Lynn Halpern; they have one son together. His third marriage was with Deborah Pratt; the couple has two children: son Nicolas Bellisario and daughter Troian Bellisario. Donald's fourth trip down the aisle was with Vivienne Murray (now Bellisario). They have no children together, but Vivienne has two sons from her previous marriage, Chad and Sean Murray.
Adding to the "NCIS" nepotism, according to Celebrity FM, two of the children from Donald's first marriage work as producers on his shows — David Bellisario on "NCIS: Los Angeles," and Julie Bellisario on "NCIS." And it doesn't end there. Donald's other stepson, Chad Murray, Sean's brother, is a producer on "NCIS." So, to recap, Donald is Sean's stepdad, and Troian is his stepsister. As previously established, Chad is Sean's biological brother, while David is Sean's stepbrother, and Julie is also Sean's stepsister. Phew! Sadly, David died from brain cancer in August 2020, per Newsweek.
NCIS' Sean Murray's family connections continue
On "NCIS," Sean Murray's character, Special Agent Timothy McGee, was a lothario before settling down with his wife, Deliah McGee. The couple has two kids and enjoys a happy family life. Off-screen, Murray likes to keep his personal life out of the spotlight. However, he occasionally allows fans a peek inside, and it appears to mirror his on-screen life.
Murray posted a cute photo of himself and his daughter, Caitlyn. "System of a Down in LA a few weeks ago with my beautiful Cay... one of the best times of my life. head banging for two hours with your child is one of those things you don't get to do often. highly recommended," Murray captioned the pic. According to IMDB, in addition to 15-year-old Caitlyn, Murray also has a son, River, 10. He married their mom, Carrie James, in 2005.
Meanwhile, the "NCIS" family ties run even deeper. During the first scene shot inside McGee's apartment, there's a photo of the Special Agent with his father who, it turns out, is his actual father. "They asked if I had pictures when I was young with my Dad. I said, 'yes, but he was a Navy officer and is in his navy whites,'" Murray told Forbes in March 2017. "They made McGee's father a Navy officer. Part of the story evolved from a picture of me and my father while he was on a ship coming back from deployment."