Why Priscilla Presley Wasn't A Fan Of Linda Thompson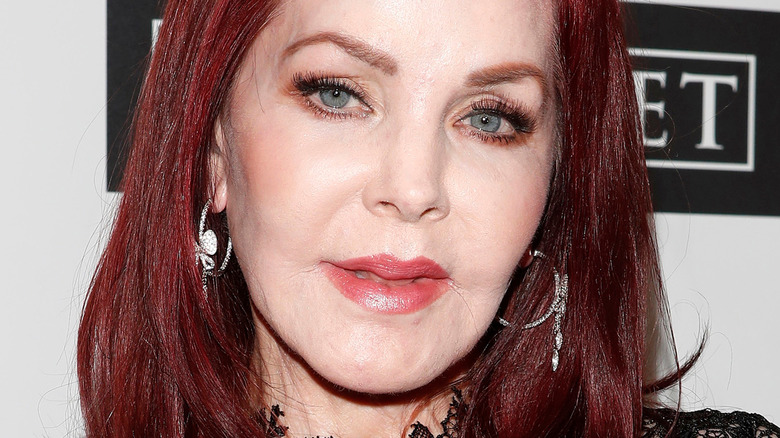 Kathy Hutchins/Shutterstock
Breakups are never easy, so it's unsurprising that Hollywood has a history of less-than-amicable splits. However, when it came to the divorce of Elvis Presley and his wife, Priscilla Presley, the two were able to not only keep things cordial, but they also remained good friends. In fact, even after their divorce, Elvis's ex-wife referred to him as the "love of her life," and according to her memoir, "Elvis and Me," the former lovebirds actually grew closer with one another in the years leading up to the singer's death.
She also revealed in one interview that their divorce had nothing to do with her not loving him, but was a necessity to learn more about herself — especially because they had married when she was still a teenager and, per Entertainment Tonight, she felt she'd lost out on her formative years and the opportunity to become her own person. 
It would only make sense, then, for the former Mrs. Presley to have at least a working relationship with her ex-husband's new love interest, Linda Thompson. But, according to Thompson herself, something got in the way of them building a bond of their own.
Priscilla Presley's apprehensions had nothing to do with co-parenting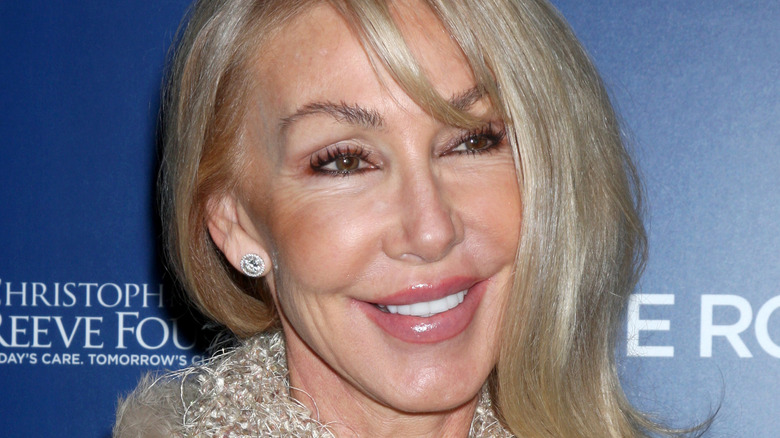 Kathy Hutchins/Shutterstock
Co-parenting with an ex-partner's new love interest can be a complicated business, especially when the former couple still has feelings for one another, like Priscilla and Elvis Presley did. But, in this case, clashes over co-parenting couldn't have been further from the truth.
On the contrary, Linda Thompson had a close relationship with the Elvis's daughter, Lisa Marie — so much so that, in February, Thompson shared an Instagram post wishing her a happy birthday, along with a touching message. Thompson and the little girl's bond was so strong, in fact, that according to People, in the wake of her father's death in 1977, Thompson was the first person the then-9-year-old contacted.
As for the former Mrs. Presley's relationship with Thompson, much of their contact with each other revolved around their shared concern for the care of the little girl, and per Thompson's memoir, "A Little Thing Called Life: On Loving Elvis Presley, Bruce Jenner, and Songs In Between," their first meeting took place after a parent-teacher conference. Thompson has also shared that during this meeting, Priscilla thanked her for treating her daughter with such kindness, proving that if there was any tension between them, it had nothing to do with co-parenting.
But Lisa Marie Presley knew why her mother wasn't Linda Thompson's biggest fan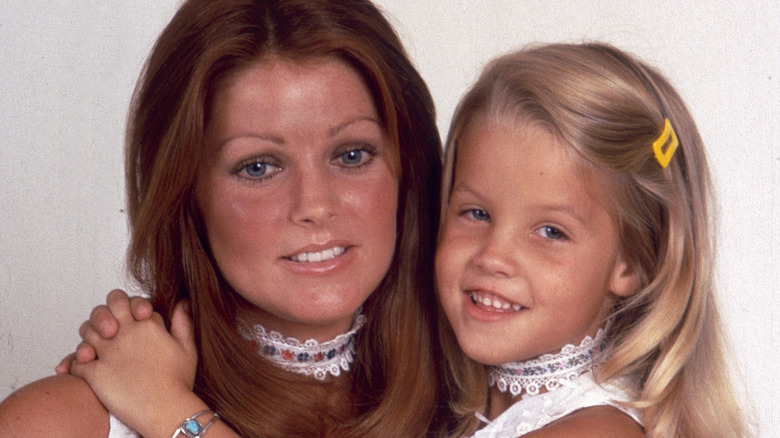 landmarkmedia/Shutterstock
While Lisa Marie Presley might not have been at the center of any awkwardness between her mother and Linda Thompson, she certainly knew that there was an underlying issue, and she was quick to tell Thompson the reason why her mother "wasn't a fan" of her.
Per Thompson's memoir, in anticipation of their first meeting, Elvis Presley requested that she avoid wearing too much of the jewelry he had given her in front of Priscilla Presley, noting that he had never been quite so lavish during their marriage. Despite Thompson complying with his wishes, however, his ex-wife picked up on it anyway — though jewelry wasn't what tipped her off. Rather, her daughter explained to Thompson that seeing the two inseparable, when she hadn't been able to accompany her former husband on tours herself, contributed to the hurt feelings. "My mommy says it's because when she was married to my daddy, he didn't take her anywhere, but my daddy takes you everywhere," Thompson claims Lisa Marie once said. "You are always with my daddy, and my mommy never got to be with my daddy. So that's why."
Regardless, Thompson has confirmed that the former Mrs. Presley was always incredibly warm toward her, proving that, ultimately, her love for her ex-husband and daughter was stronger than any bruised ego.