How Jane Fonda Got Ted Danson Arrested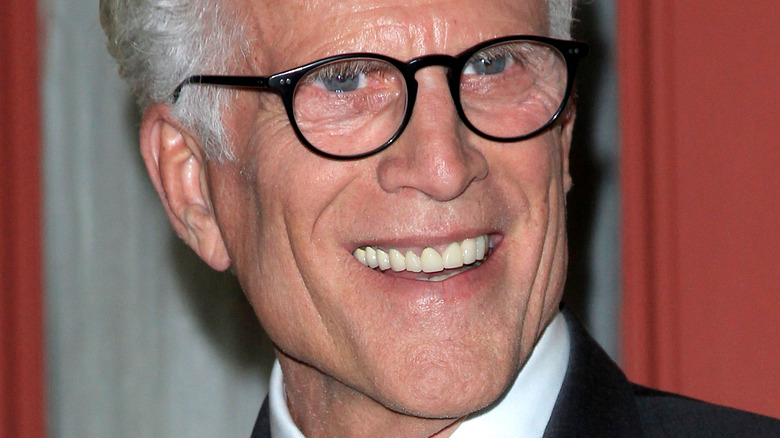 Kathy Hutchins/Shutterstock
Since joining the cast of "Cheers" in the mid-1980s, Ted Danson has been keeping his fans in stitches for decades, contributing to his persona as nothing short of a comedy legend. After all, not many actors can brag that they've been named by Vanity Fair as "TV's Most Endearing Demon."
Adding to his appeal is the fact that Danson's fandom isn't limited to viewers alone. Quite the contrary, in fact, as this comedian's reputation as one of the best actors to work with on television has prompted many of his colleagues to publicly praise him in the past. His "The Good Place" co-star, Kristen Bell, even referred to him as nothing short of a "national treasure" in an interview for Collider.
With a track record like that, Danson hardly seems like the type of star who would get on anyone's bad side, let alone the cops'. Still, he's one celebrity who got arrested in 2019 — but why? And, more importantly, why was fellow Hollywood legend Jane Fonda behind the arrest? As it turns out, this is one surprisingly wholesome story.
Ted Danson and Jane Fonda were arrested for protesting climate change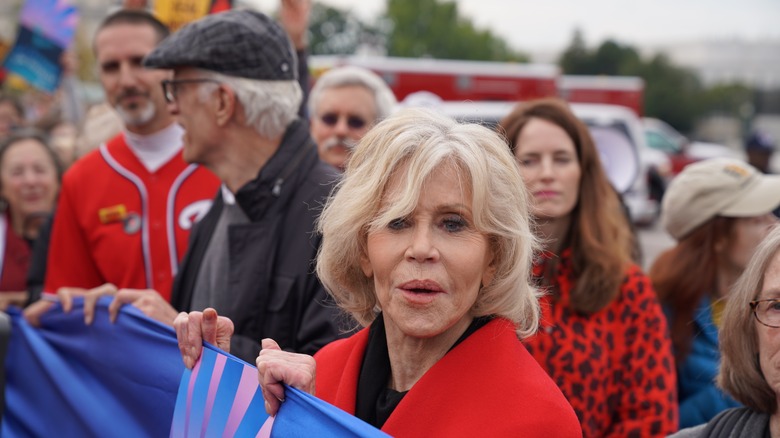 Phil Pasquini/Shutterstock
In October 2019, Jane Fonda began what she called "Fire Drill Fridays," which were weekly protests against climate change where she not only accepted arrest, but welcomed it. In fact, per The New York Times, Fonda was planning to be arrested all along, using her celebrity status and the privileges that went along with it to bring attention to a cause she felt strongly about. A number of celebrities followed suit, also getting arrested in the process, and Ted Danson happened to be one of them. 
As for why Ted Danson got involved in "Fire Drill Fridays," he shared on "The Ellen DeGeneres Show" that he was inspired by the action she continued to take, even in her 80s. Danson went on to explain that, while he had been involved in a number of climate change initiatives over the last 30 years, it never felt like he was doing enough, and that made Fonda's efforts even more impressive to him. So, naturally, he was eager to join her movement.
According to the Los Angeles Times, ahead of the arrest, Danson addressed a crowd on Capitol Hill, referring to Fonda as his "mentor" and himself as her newest "trainee."
Ted Danson has no regrets about his arrest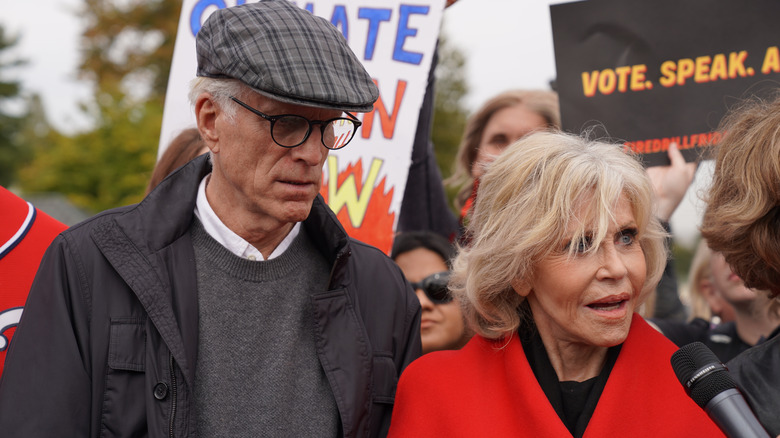 Phil Pasquini/Shutterstock
More than two years have passed since Ted Danson and Jane Fonda were arrested together on Capitol Hill, but, when asked about the experience, the actor maintains that he wouldn't change a thing. In fact, since the arrest, he's been open about how happy he is to have taken a stance — and Fonda couldn't be prouder that he did.
Per the Independent, Fonda's book, "What Can I Do? The Path from Climate Despair to Action" sees the actor describe Danson's post-arrest appearance as nothing short of "radiant," and notes that she witnessed a spark in him the day of the protest.
As for Danson himself, he has since gushed to Ellen DeGeneres that the arrest only made him want to "double down" on bringing awareness to climate change and that, if working alongside his mentor to bring about positive change means being arrested, he would do it all again in a heartbeat. "What it did for me is I think that I had been kind of hiding behind, 'Oh, I work on ocean issues. I have for 30 years. I'm saving the oceans kind of thing," he said. "I think that arrest made me want to double down on climate change. It meant a lot to meet her. It changed my life."