Tiger Woods Speaks Out Following Public Release Of DUI Arrest Toxicology Report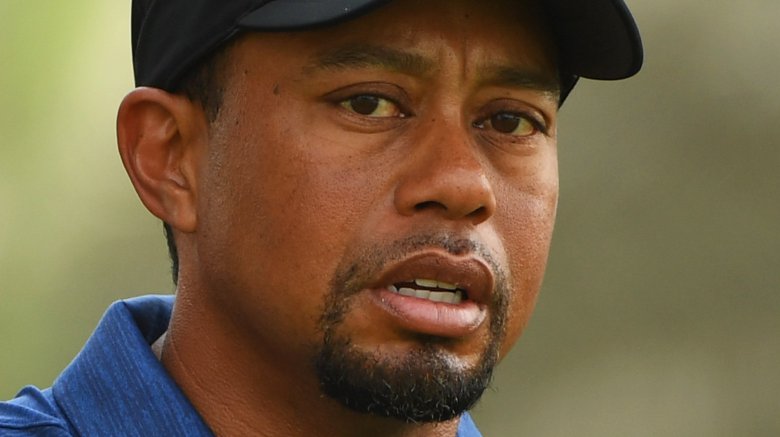 Getty Images
The pro golfer released a statement after the toxicology report from his May 2017 DUI arrest was made available to the public.
According to CNN, the report, which was released on Monday, Aug. 14, 2017, revealed that Tiger Woods had two different opioid pain medications (hydrocodone and hydromorphone), a drug to treat anxiety and panic attacks (alprazolam), a sedative for insomnia (zolpidem), and the remains of the active ingredient in marijuana (THC) in his system during his Memorial Day arrest.
The same day the report was released, Woods addressed the toxicology results, stating, "Recently, I had been trying on my own to treat my back pain and a sleep disorder, including insomnia, but I realize now it was a mistake to do this without medical assistance."
The 41-year-old continued, "I am continuing to work with my doctors, and they feel I've made significant progress. I remain grateful for the amazing support that I continue to receive and for the family and friends that are assisting me."
As Nicki Swift previously reported, Woods was arrested in Jupiter, Fla. on May 29, 2017, after refusing to take a breathalyzer test. In dash cam footage of the arrest, Woods can be seen acting remarkably zombie-like, as he complied with police officer instruction.
Woods later blamed the DUI arrest on "prescribed medications." Following his arrest, he entered an "out of state private intensive program," which he completed in early July 2017.
Woods' legal team later headed to court on Aug. 9, pleading not guilty on behalf of their client. As part of a reported plea agreement, Woods is expected to plead guilty to reckless driving and begin a diversion program after a hearing on Oct. 25.
While we wait for the athlete's next court date, read up on the shady side of Woods.