What We Know About Maury's Cancellation After Three Decades On The Air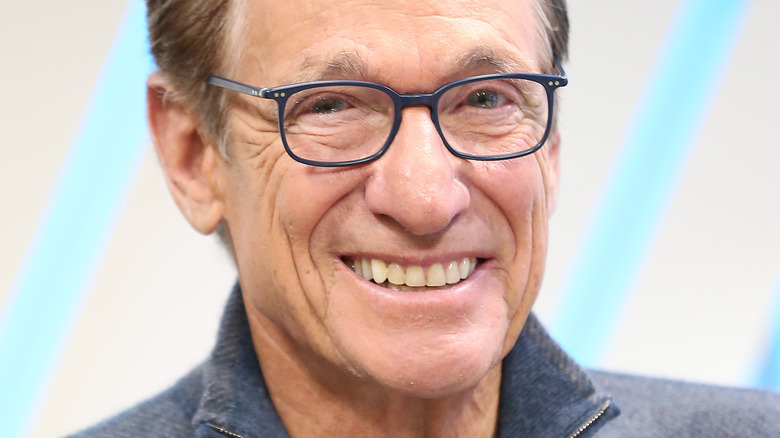 Monica Schipper/Getty Images
It's the end of an era for Maury Povich.
NBCUniversal just confirmed that the popular talk show "Maury," which ran for a little over three decades, will bid the airwaves goodbye after the current season. The network announced that it was Povich himself who lobbied for his eponymous show to finally end. "Maury and I decided two years ago that this season would be the farewell season for the show, and while his retirement is bittersweet, we are so happy for him to be able to spend more time on the golf course," EVP of NBC Universal Syndication Studios Tracie Wilson told Deadline. "Maury is a television icon, a pop culture legend and we couldn't be more proud to have been a part of his incredible career."
Povich also said that the show was supposed to end years ago, but his relationship with the network made him change his mind. "Six years ago when I was ready to retire, my NBCUniversal family asked me to continue the show. Even though I told them I was ready for assisted living, out of loyalty to NBCUniversal and my more than 100 staff and crew members, Tracie Wilson and I agreed to one more deal," he recalled. "I'm so proud of my relationship with NBCUniversal and all those who worked on the 'Maury' show but as I occasionally tell my guests on 'Maury,' 'Enough, already!'" The news didn't sit well with fans, as the program has been a mainstay on TV for many years.
Fans express their sadness over Maury's cancellation
Rob Kim/Getty Images
While "Maury" isn't exactly what one would call prestige television, viewers expressed their sadness over the cancellation of the show, especially since it was a source of mindless entertainment for many.
"I am sad to see this one ending. These are some of the funniest shows on television. Thanks, Maury, for making me laugh all of these years," one user tweeted. "I'm so sad that Maury is ending lol I used to watch it every Saturday morning with my mama. Great memories," said another. "I'm sad to see the Maury Povich show go...I went from not being allowed to watch it to being front row in the audience winning prizes during the commercial breaks," another fan tweeted.
As NPR noted, the cancelation of "Maury" comes on the heels of network making significant changes in its daytime programming. "The Nick Cannon Show," "Judge Jerry," and "The Wendy Williams Show" have also been pulled from TV. "Maury" fans don't have to worry too much, though, as reruns will still air in syndication.