The Real Reason Maksim Chmerkovskiy Just Returned To Poland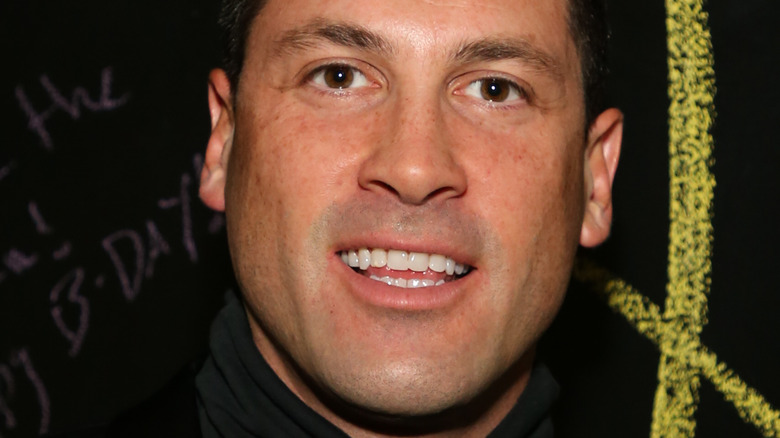 Paul Archuleta/Getty Images
Before he made it safely back home to Los Angeles, "Dancing With the Stars" alum Maksim Chmerkovskiy shared gut-wrenching updates from Ukraine on his Instagram account. The pro dancer, who emigrated to the United States with his family back in 1994, documented his experience hiding in a bomb shelter soon after Russian military forces invaded Ukraine in an unprovoked attack. "This is stressful and I'm getting old feelings back, like I've done this before. This does feel like the way it was when and why we left in the 90s. Like my old PTSD I've finally fixed is coming back," he said, per Page Six.
With that said, Chmerkovskiy received some criticism for hopping a train full of women and children to Poland so he could get back home to his wife Peta Murgatroyd and their son Shai back in Los Angeles, according to the Daily Mail. He was called a "coward" among other things, and was even slammed for doing television interviews to talk about his escape. Yet, Chmerkovskiy also explained that he was planning on going back to Poland for a very important reason. That's because his work in his homeland is not done just yet.
Maksim Chmerkovskiy wants to help Ukrainian refugees in Poland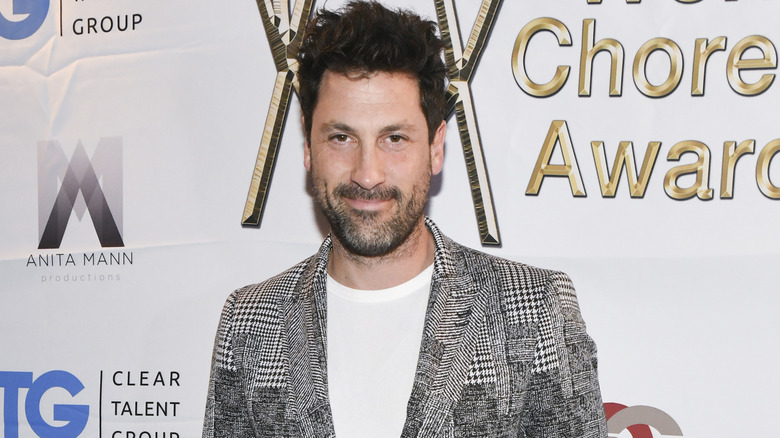 Rodin Eckenroth/Getty Images
It didn't take long for Maksim Chmerkovskiy to return to Poland, even though he was so desperately trying to leave Europe only a few short weeks ago. Chmerkovskiy admitted in an interview with CNN that he couldn't help but feel "survivor's remorse," which is why he's now back in Poland helping with refugee relief efforts. The "DWTS" pro dancer took to his Instagram account once again to update his fans and followers on how he plans to help those Ukrainians who have been displaced by Russian President Vladimir Putin's war. Chmerkovskiy explained that his family has started a charitable organization called Baranova 27, which was named after their street address in their hometown of Odessa. Chmerkovskiy also said he has been working with Bethenny Frankel's BStrong, which has had its own successful strategy for helping Ukraine.
According to Entertainment Tonight, Chmerkovskiy added, "Humanitarian crisis is getting worse. People are getting hurt worse. There are more people hurt, and there are more people affected ... Tune out, go to church, spend time with your family. Do your thing. But please, come back to us and come back to realization that a lot of people still need our help, and we should continue providing this support, because we now showed Ukraine as a world, that we can all do it together, and we have to continue probably doing that." In other words, this sounds like a humanitarian mission that remains very close to Chmerkovskiy's heart.