Shawn Mendes Reveals What He Hates About Breaking Up With Camila Cabello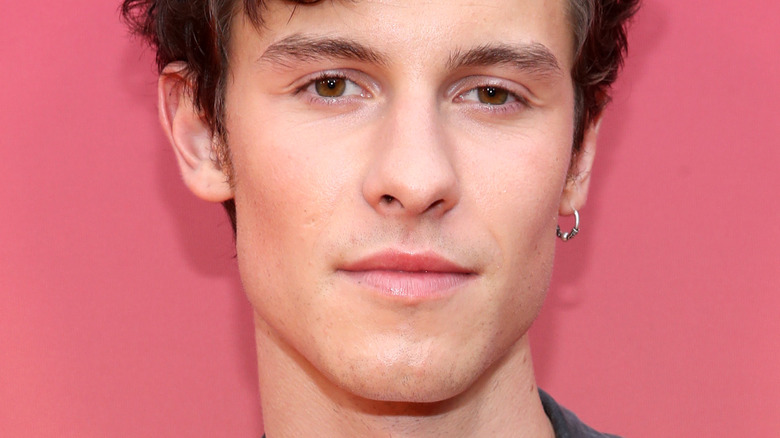 Randy Shropshire/Getty Images
Singers Shawn Mendes and Camila Cabello first formed a romance in 2019 and continued to make headlines as boyfriend and girlfriend. At the height of their relationship, Mendes and Cabello attended the Met Gala together, recorded the chart-topping a duet "Señorita," and weren't shy about going on public dates. With that being said, it wasn't to last as Mendes and Cabello announced their breakup in November 2021.
During the COVID-19 pandemic, an inside source told People the duo had "this intense relationship" while spending a lot of time together in lockdown. "They both seemed very happy and looked like they enjoyed having a break from working," they said, adding, "They have careers that are taking them in different directions. They went from spending every day together to now not really spending any time together." 
In a recent interview with Zane Lowe for Apple Music, Cabello had nothing but love for Mendes when opening up about their split. "I think as I get older, the priorities shift," she explained. "And I feel like that was that way for both of us. Because we both started so young too, we're really learning how to be healthy adults. And that sometimes means not having your number one focus be your career. And that's okay." Cabello also discussed her new single, "Bam Bam," which was inspired by their breakup. Interestingly, Mendes has also released a song about their breakup, and recently discussed what he hates the most about his split from Cabello.
Shawn Mendes has to deal with challenges on his own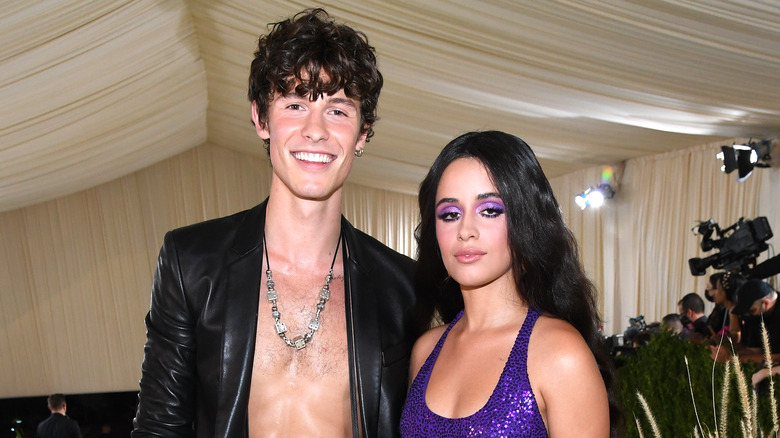 Kevin Mazur/mg21/Getty Images
A month after announcing his split from Camila Cabello, Shawn Mendes released the song "It'll Be Okay" in December 2021, a hopeful song inspired by their relationship's end. While Cabello had previously been open about their breakup, fans had yet to hear Mendes' perspective on the situation beyond "It'll Be Okay," until March 18, when he took to Twitter to share a somber clip of him discussing life without the singer.
"You know, you don't realize, when you're breaking up with someone, you're thinking that it's the right thing to do," the "Stitches" hitmaker explained, adding, "You don't realize all this s*** that comes after. Like, who do I call when I'm in a panic attack? Who do I call when I'm, like, f***ing, on the edge?" Mendes said that the main thing that has really hit him since parting ways from Cabello is that he has to deal with these tough situations alone. "Now, I feel like, finally, I'm actually on my own, and I hate that," he said.
While the emotional aspect of the breakup has been hard, it appears both Mendes and Cabello are living busy professional lives as single celebs. While Cabello is gearing up for the release of her upcoming third studio album, "FAMILIA," Mendes performed a show-stopping concert in Austin, Texas on March 19, celebrating the "insane crowd" on Instagram.