Shailene Woodley And Aaron Rodgers Turn The Rumor Mill More Than Ever Before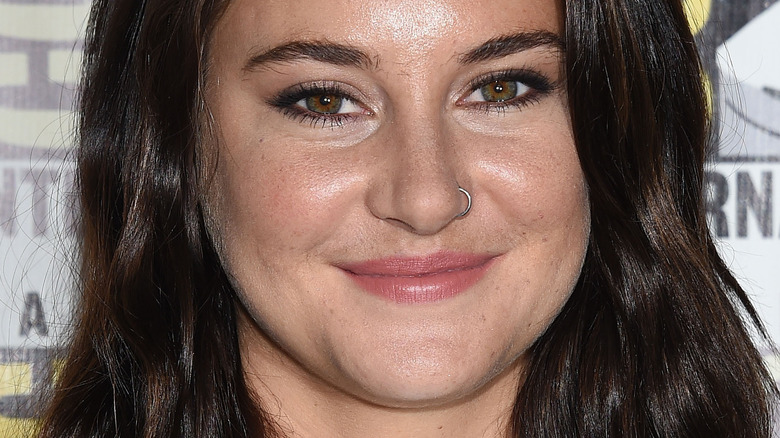 DFree/Shutterstock
Green Bay Packers quarterback Aaron Rodgers and "Divergent" actor Shailene Woodley have been making headlines for their romance since the pair were first spotted together in July 2020. Us Weekly reported the two stars started off as friends, but things turned romantic. To fans' surprise, the pair announced their engagement seven months later in February 2021. During an interview that same month on "The Tonight Show Starring Jimmy Fallon," Woodley showed off the rather large rock on her finger and joked with host Jimmy Fallon she "never thought" her fiance would be "somebody who threw balls for a living." She also revealed that she and Rodgers were engaged for a "while" prior to opening up to the world about it.
But in more displeasing news to the couples' followers, Rodgers and Woodley called off their engagement in February 2022, per In Touch. A source close to the pair, who spent less than two years together, told the outlet that their split was partially due to Woodley feeling "neglected" by Rodgers for putting "football first." In a surprisingly emotional Instagram post following the breakup, Rodgers wrote to Woodley, "thanks for ... showing me what unconditional love looks like, I love you and am grateful for you," leading many to believe feelings lingered between the exes. Now, after only a month of separation, fans are wondering if the "Big Little Lies" actor and NFL star are rekindling their romance.
Shailene Woodley and Aaron Rodgers were spotted kissing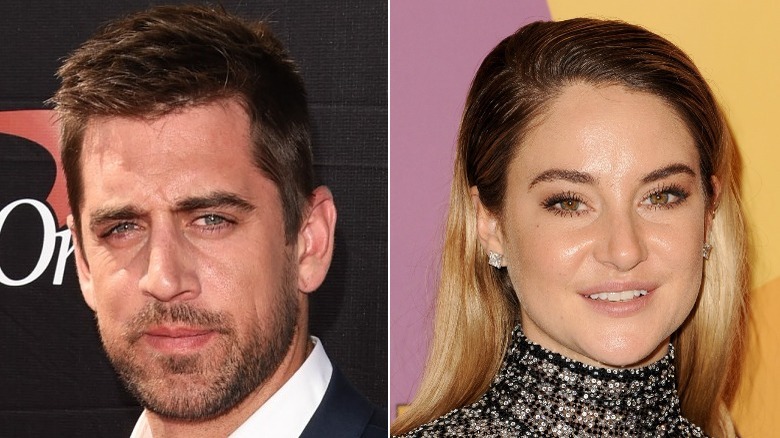 Jason Merritt/term/Getty & Tinseltown/Shutterstock
It appears four-time NFL MVP Aaron Rodgers is spending his off-season alongside his former fiance, Shailene Woodley. Although the pair called off their engagement in February 2021, they're still spending quality and "very affectionate" time together, a source told People. Woodley and Rodgers were seen looking "really happy" together on March 19 at a California winery where the couple was seen kissing each other's heads. While their engagement ended with "no bad blood and no drama," a source said their split was "amicable" because "they're very different people with busy careers." 
A source told In Touch at the time of their break-up, "they were barely spending any time together." Woodley reportedly felt left pushed aside by Rodgers's career, which it seems he's not putting aside anytime soon. On March 8, Rodgers sent out a tweet writing that he signed on to play his 18th year as the quarter for the Green Bay Packers for the 2022 season. Since the Packer's 2021 season ended in January, an insider told People that the quarterback and Woodley have been spending more time together, with Rodgers hopeful they will reconcile. Taking advantage of their lax work schedules at this time, the pair were additionally spotted at a wedding together in March, per TMZ. Photos published by the outlet showed Woodley without her engagement ring on — however actions speak louder than jewelry, and Rodgers and Woodley are certainly acting like their romance is back on.